| | | | | | | | | | | | | | | | |
| --- | --- | --- | --- | --- | --- | --- | --- | --- | --- | --- | --- | --- | --- | --- | --- |
| B | r | y | n | i | o | c | h | & | F | i | n | n | l | e | e |

| | |
---
June 30, 2004 - Visiting the Scrimgeours at the Lake
(Brynioch is 4 months)
Jill and Bryn went to visit the Scrimgeours' "place at the lake". They've been going to Sandercock's Resort on Rice Lake for over 30 years (almost as long as Mike's family has been going to Kenosee Lake).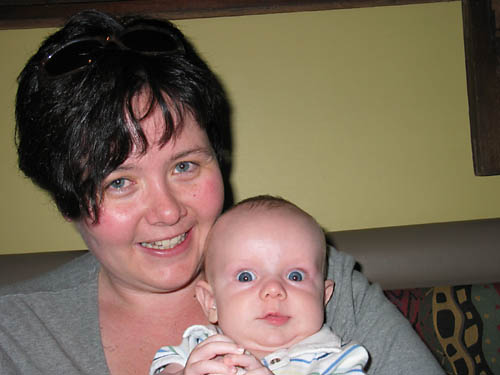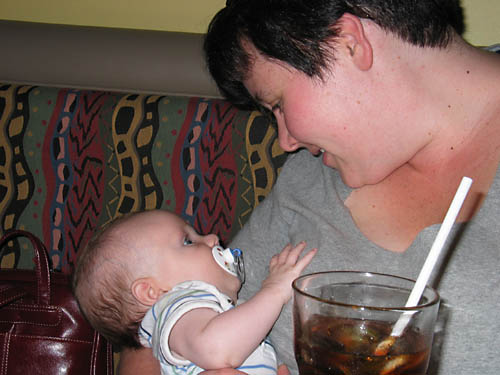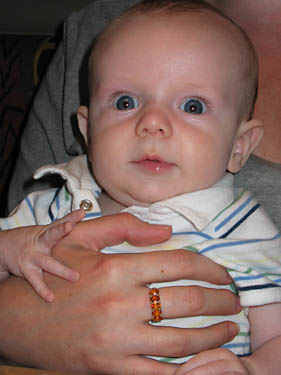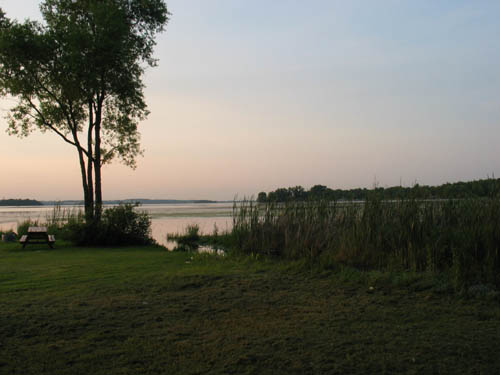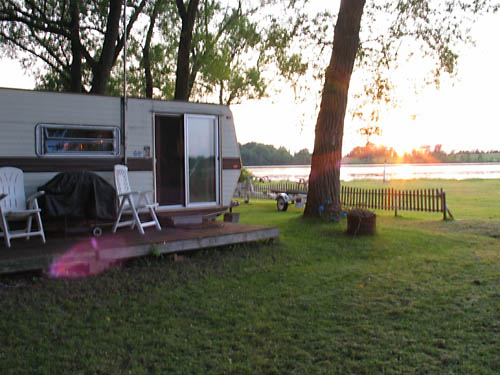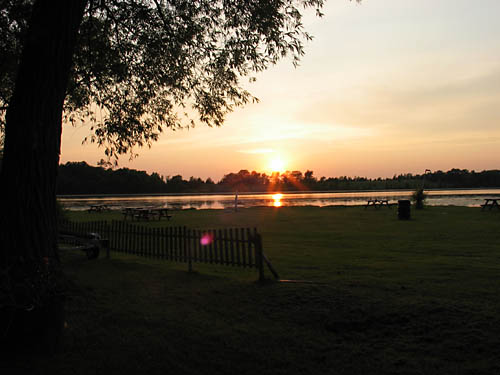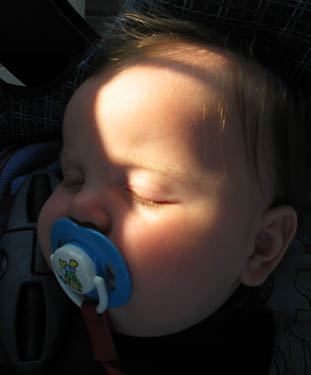 The "Harvest Moon" was gorgeous!

---
June 22, 2004 - How big can he smile?
(Brynioch is 4 months)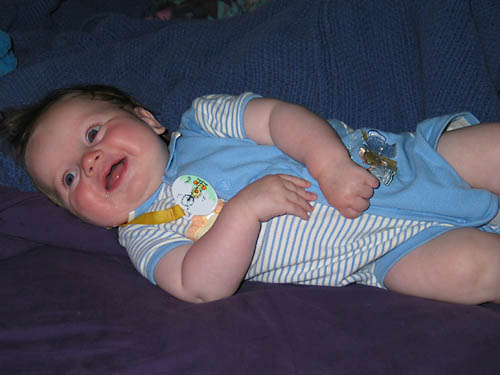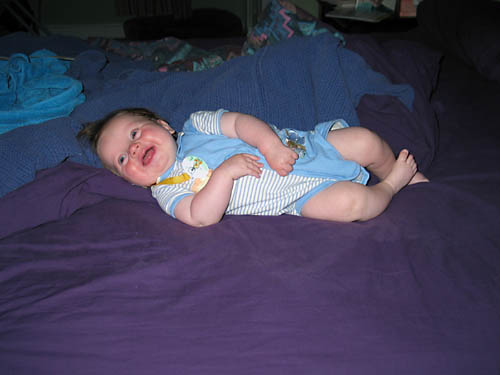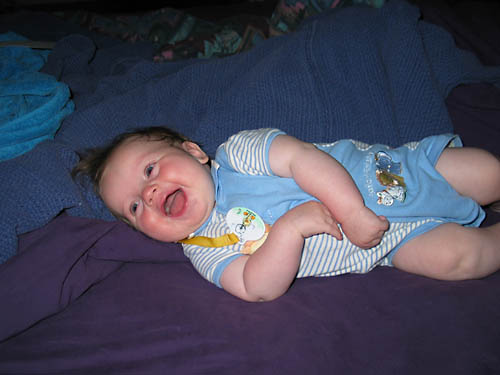 ---
June 21, 2004 - Blue Boy
(Brynioch is 4 months)
This picture was added to the website later (Aug 1), but it was taken on Jun 21. This is one of the best pictures I've seen of Bryn's Grandpa Mabey.
---
June 17, 2004 - On the floor with Jamfi
(Brynioch is 4 months)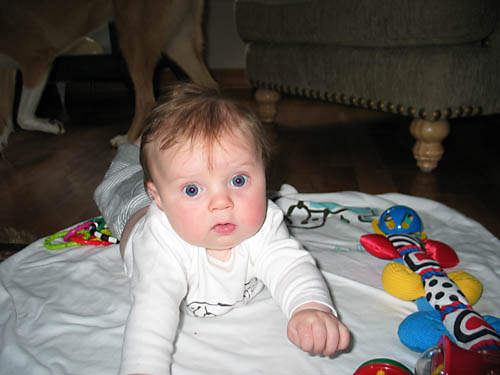 ---
June 15, 2004 - Jolly Jumper
(Brynioch is 4 months)
He's getting strong enough to play in a jolly jumper.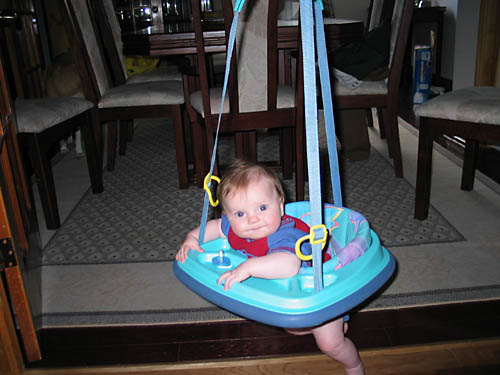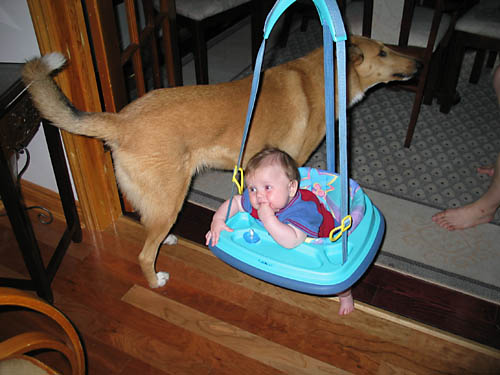 ---
June 14, 2004 - Exer-saucer
(Brynioch is 4 months)
We put together the "excer-saucer", handed down from Anders. My first attempt at getting the chair positioned wasn't quite right: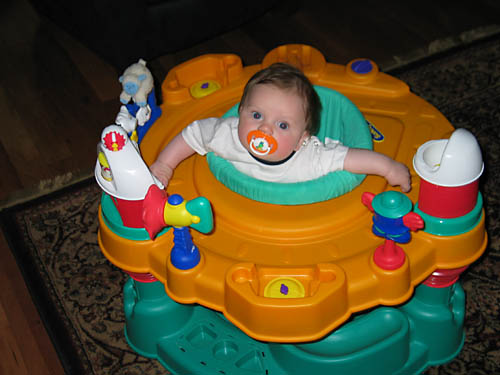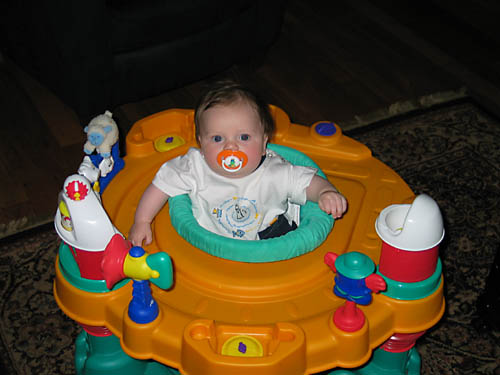 ---
June 13, 2004 - Back Home from Gatlinburg!
(Brynioch is 4 months)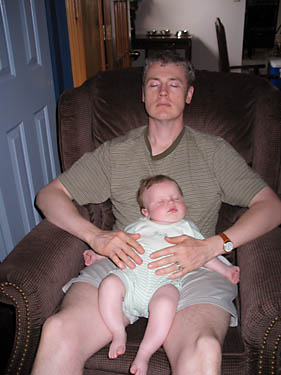 ---
June 10, 2004 - More Scenes from Gatlinburg
(Brynioch is 4 months)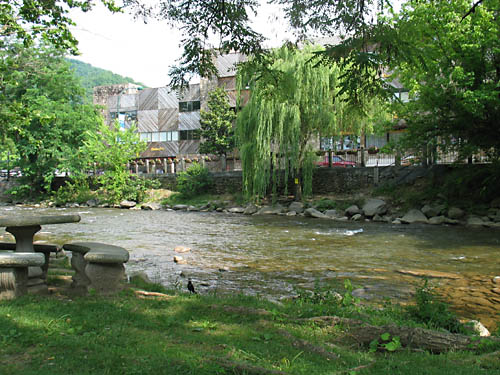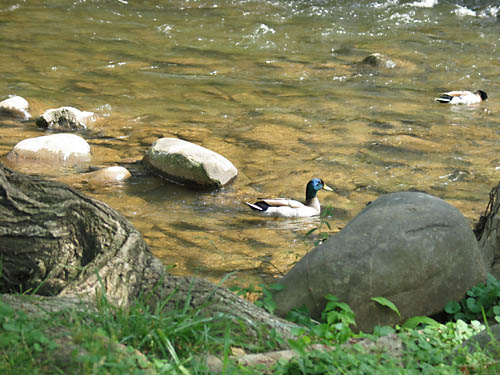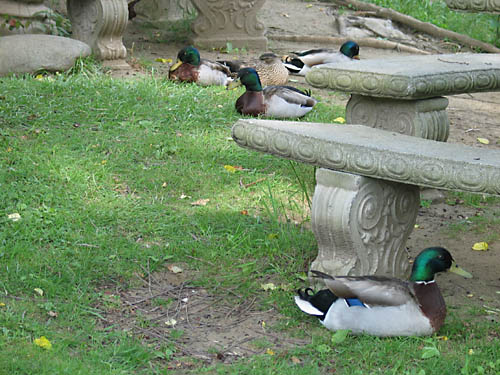 This is Andrew Guidroz' wife, Sabrina. At each of these conferences they've hosted a Cajun Cookout for all the attendees (about 150 of us), and this year was no exception. You can learn a bit more about Andrew's cooking at www.coonass.com.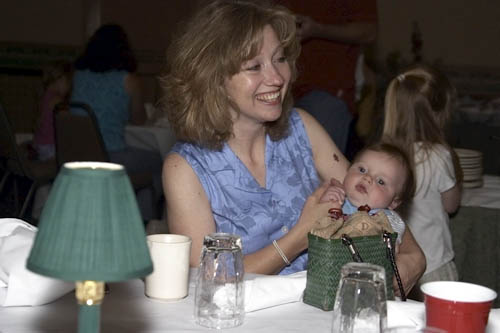 Here's Andrew and another Clarion programmer, Carl Barnes, cooking up some Crawfish Etouffee (pronounced "ay too fay").
I carried Bryn around during the cook-out. This is also how we did much of our hiking. (It's good exercise carrying a 15-pound baby up and down a mountain for 2.5 miles.) By the way, it seems that Bryn's got some teeth.
---
June 8, 2004 - Hiking in the Smokies
(Brynioch is 4 months)
The Smokey Mountains around Gatlinburg offer some of the nicest hiking of anywhere that I've visited.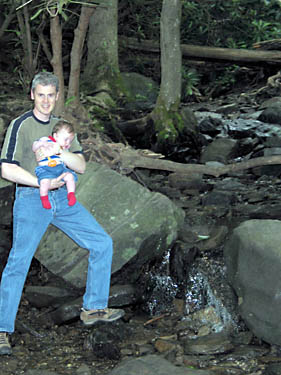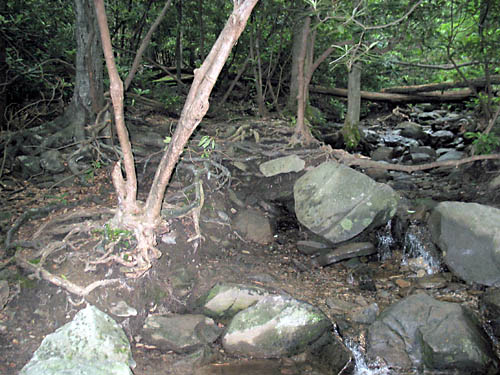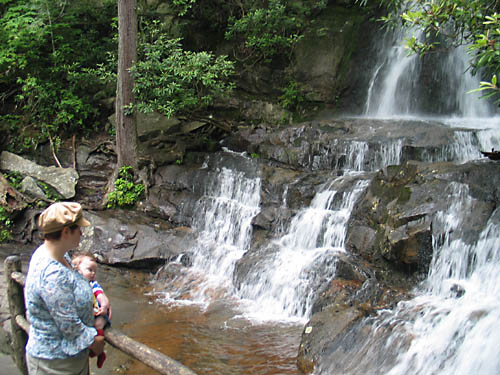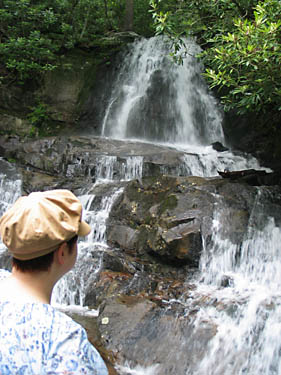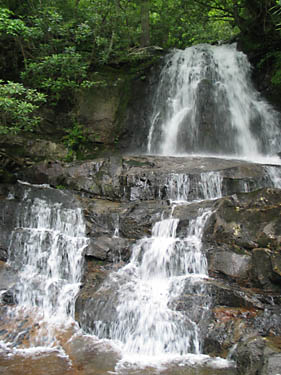 Near Gatlinburg is an area called the "Smokey Mountains Arts and Crafts Community". Within that is a fantastic little restaurant called the "Wild Plum Tea Room", which does only lunches. If you're in the area, try not to miss this gem.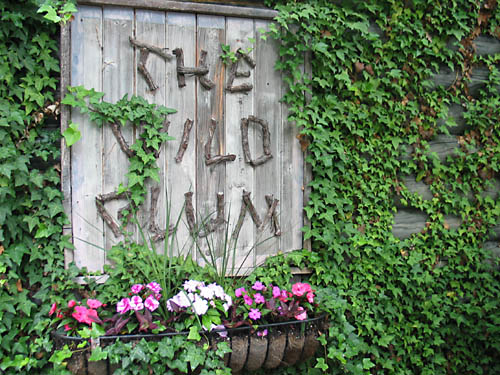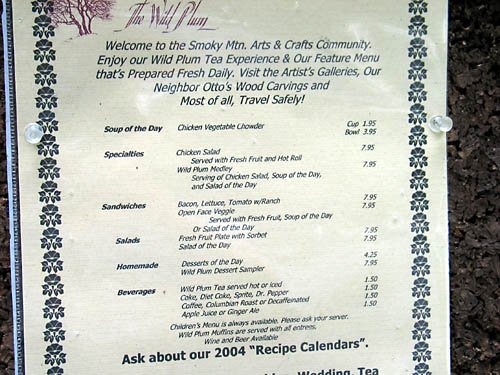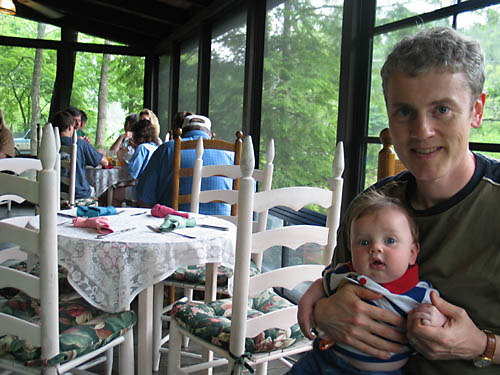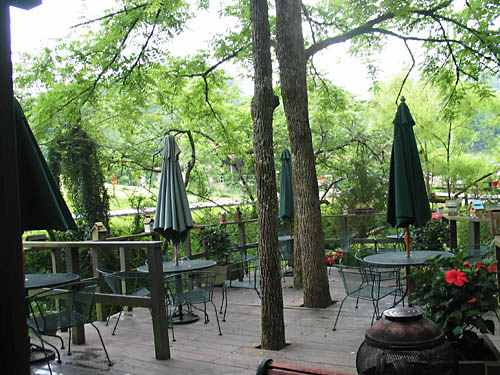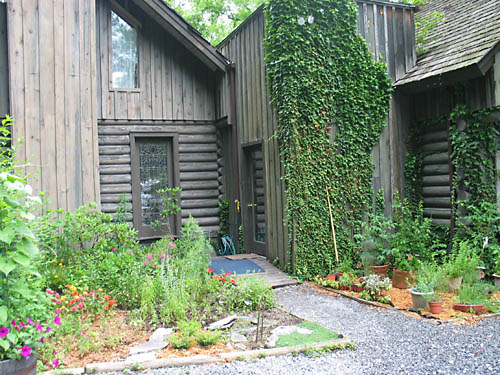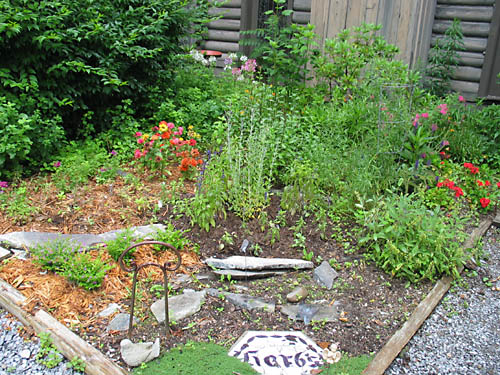 ---
June 7, 2004 - Fun in the Pool!
(Brynioch is 4 months)
Bryn really enjoys playing in the water. We're definitely going to get him some swimming lessons, ASAP.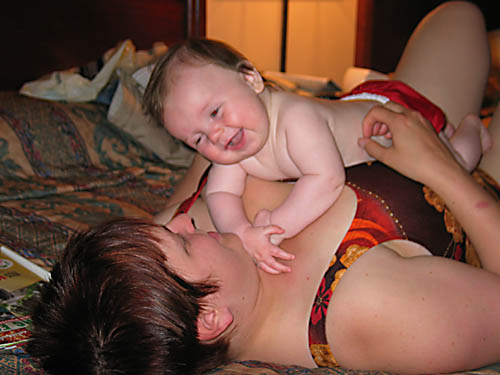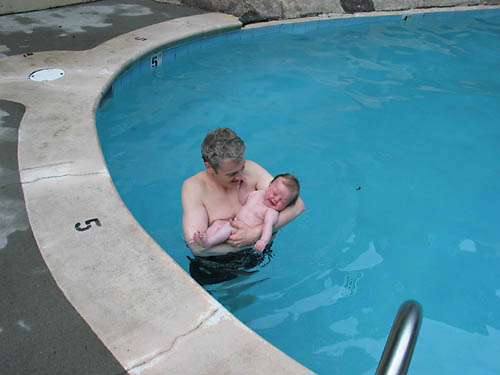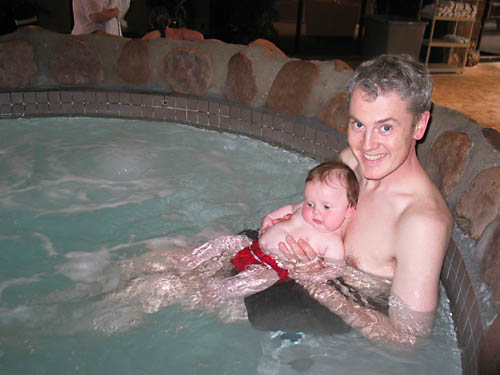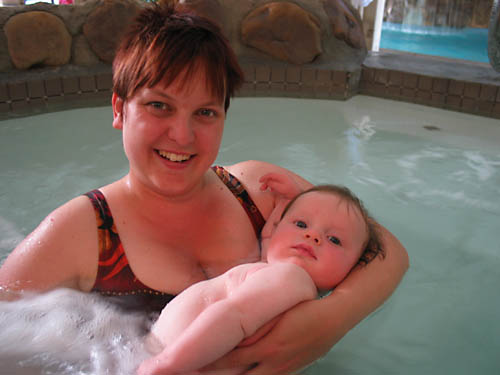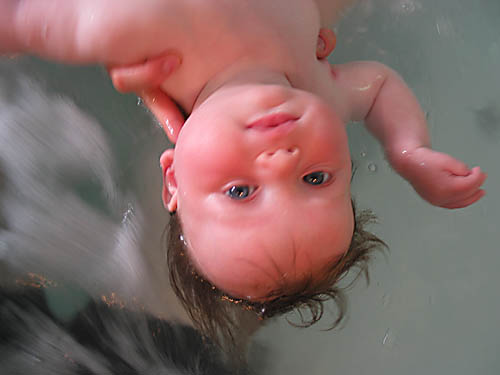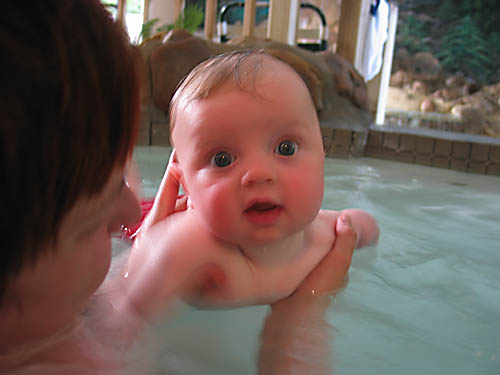 ---
June 6, 2004 - We've arrived in Gatlinburg!
(Brynioch is 4 months)
The trip down involves about 11 hours of driving, which Bryn handled pretty well. I drove the entire distance without a map, except for the last stretch between Knoxville and Gatlinburg. I took this picture just north of Pigeon Forge (Dolly Parton's hometown), which should give you an idea of why I needed a map.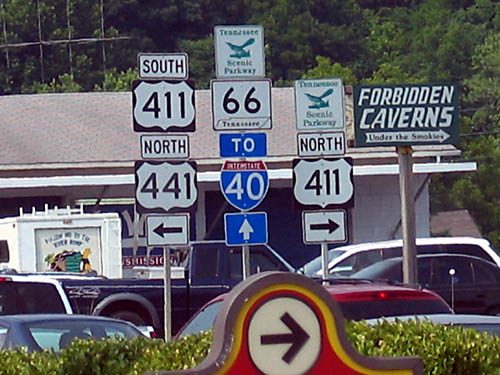 Bryn's getting ready for some fun in the pool.
---
June 5, 2004 - Trip to Gatlinburg!
(Brynioch is 4 months)
We packed up the whole family into the van, for a trip to Gatlinburg, TN. Mike has a conference down there, and everyone else is just tagging along for the ride.
On the way down, we drove for two hours, broke for an hour to give Bryn a change of scenery, and then resumed another cycle. The whole trip was stretched across two days.
Here we are during our first stop, in a park in downtown London, ON.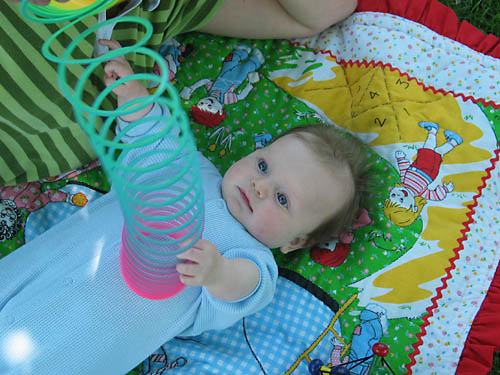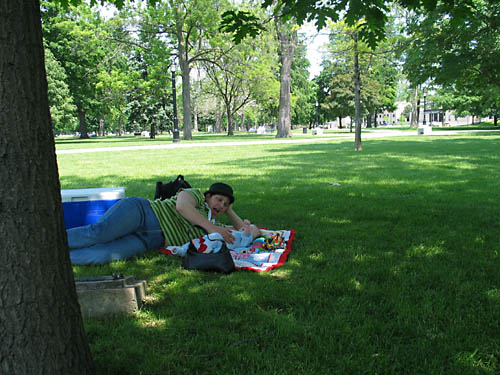 Here we are in our first hotel. It's a Super 8 in southern Dayton, OH. We stayed here two years ago, and decided to go the same place again. Unfortunately, it's gone downhill since then, so we won't be coming back again. Bryn slept on the second bed, ensconced within his "bumpers". This worked much better than carting around a playpen, which Bryn doesn't really like anyway.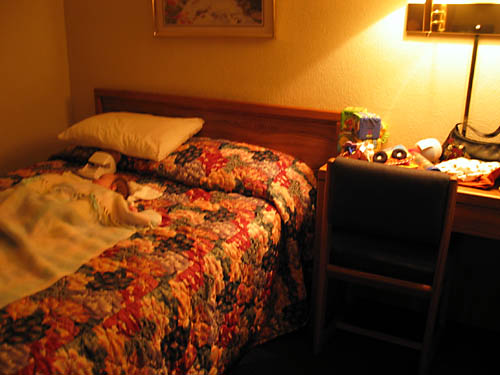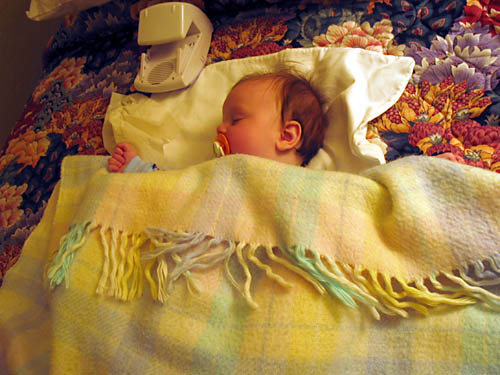 ---
June 4, 2004 - Smiles from Mom & Bryn
(Brynioch is 4 months)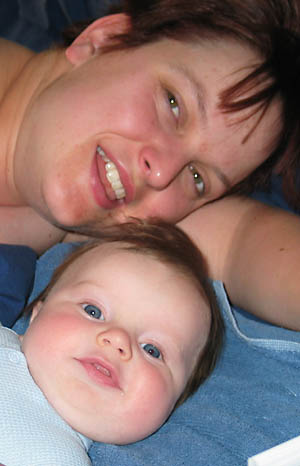 ---
June 2, 2004 - Bryn is 4-months old today!
(Brynioch is 4 months)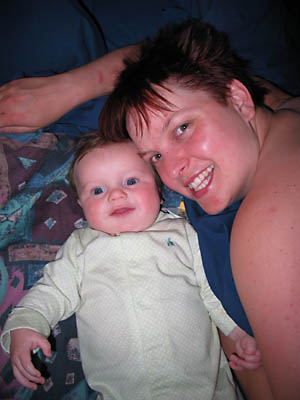 ---
June 1, 2004 - Bryn's in the hood!
(Brynioch is 3 months)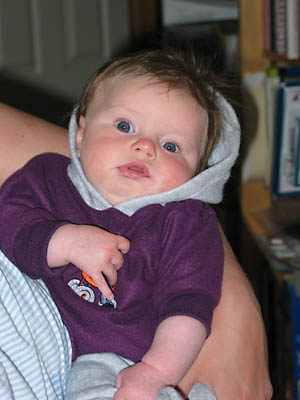 ---
Index




























































---