| | | | | | | | | | | | | | | | |
| --- | --- | --- | --- | --- | --- | --- | --- | --- | --- | --- | --- | --- | --- | --- | --- |
| B | r | y | n | i | o | c | h | & | F | i | n | n | l | e | e |

| | |
---
April 16, 2006 - Easter Sunday
(Brynioch is 2 years)
We started out having brunch at the Westin Prince Hotel, with Mike's birth-mother Linda, her sons and their wives. Bryn had a fantastic time, with an amazing balloon-twisting, object-juggling entertainer on stilts.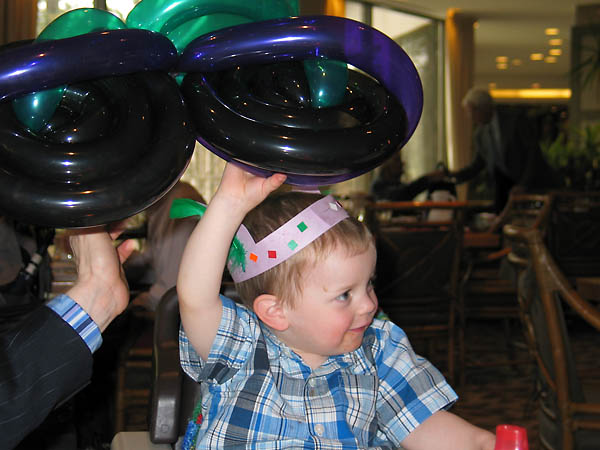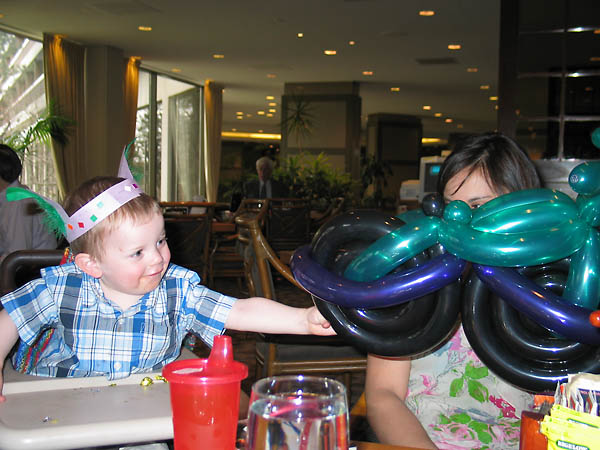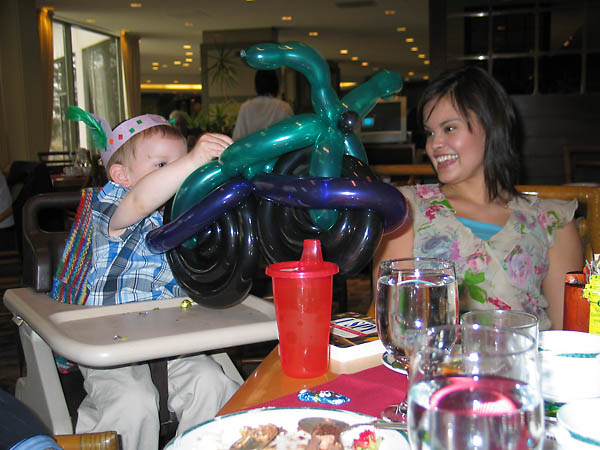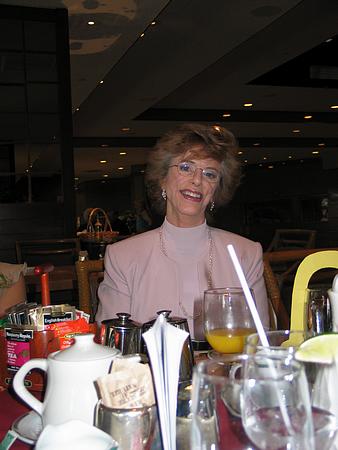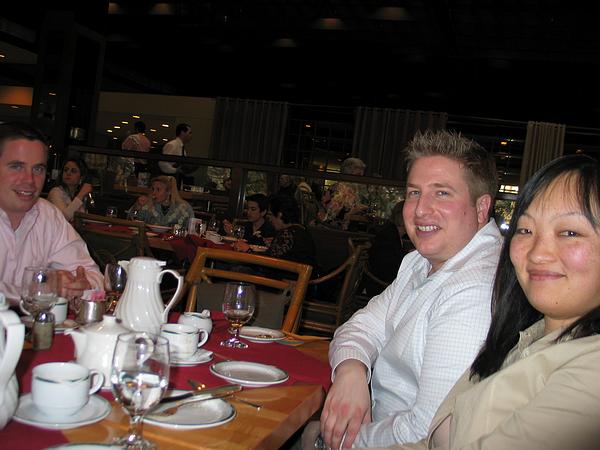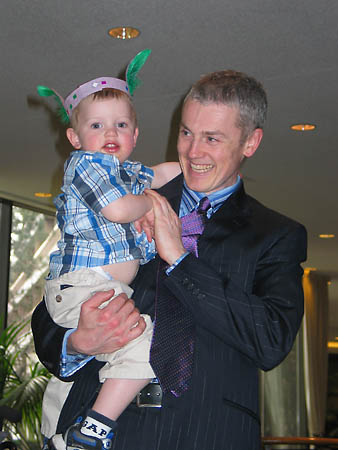 Next we went for a lovely dinner at the Scrimgeour-Browns.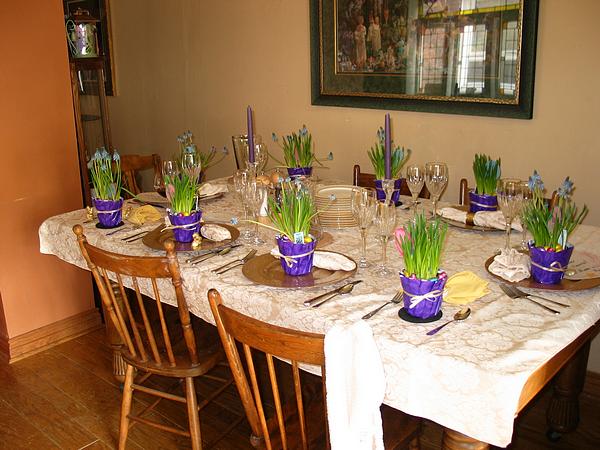 The kids had a great time coloring the sidewalk with egg-sized chalk.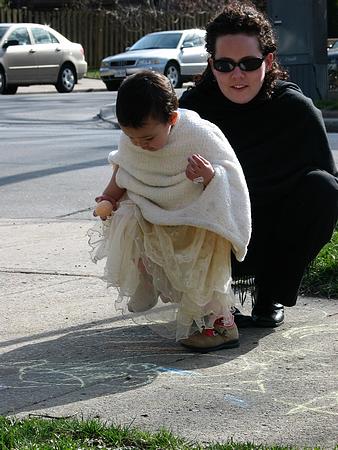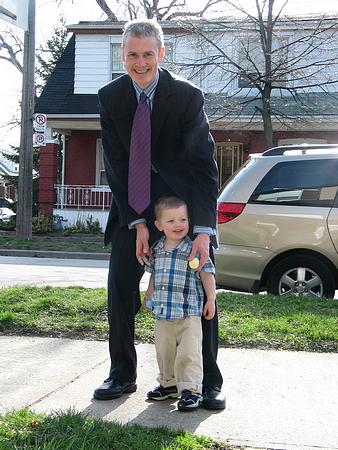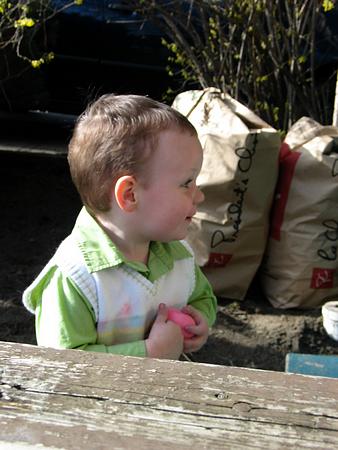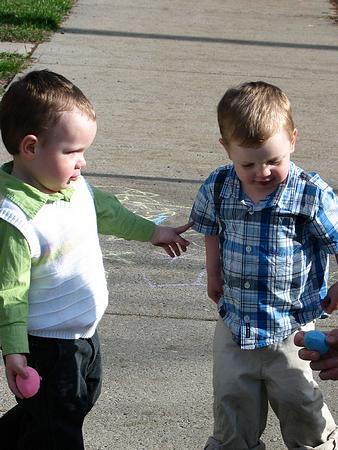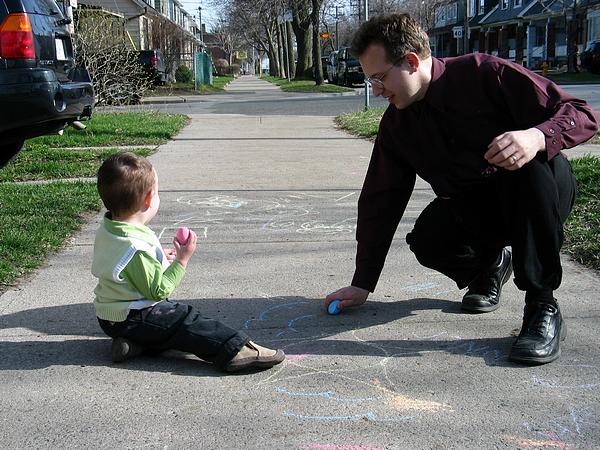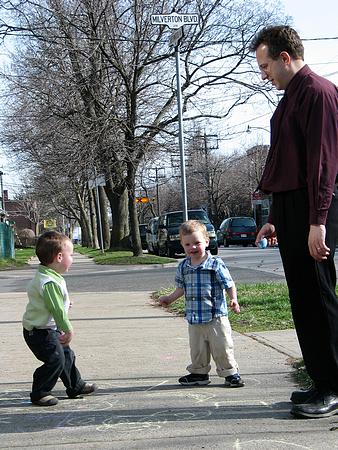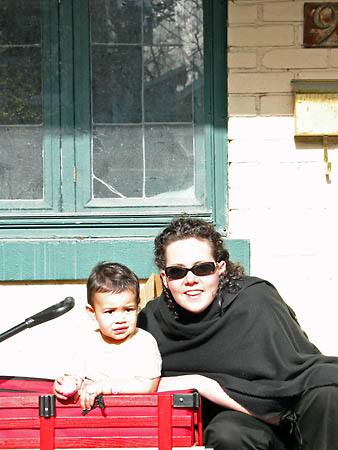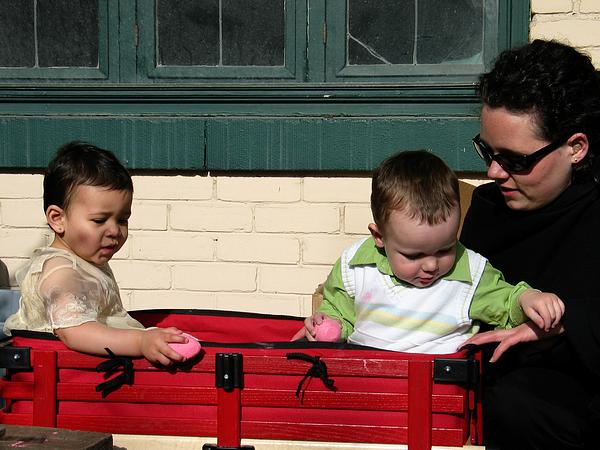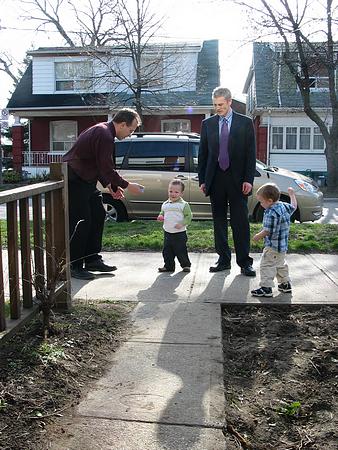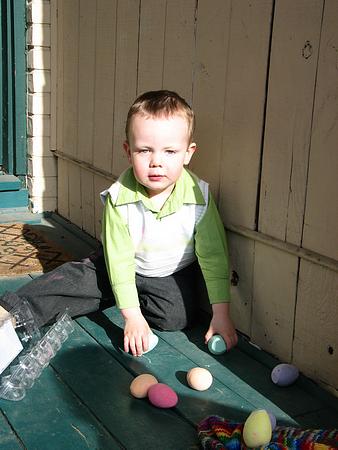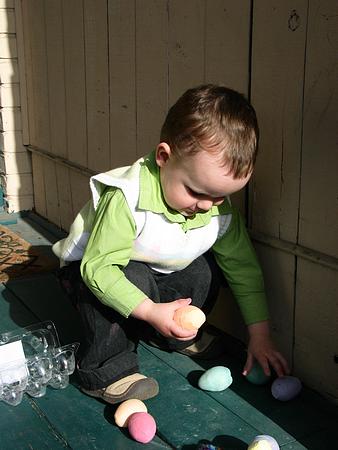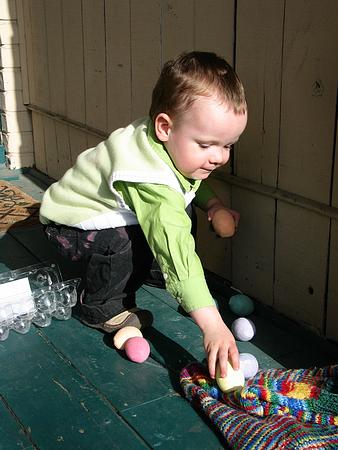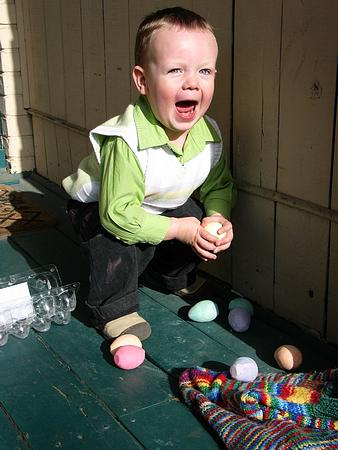 This is Connor's audition for the Sears catalog.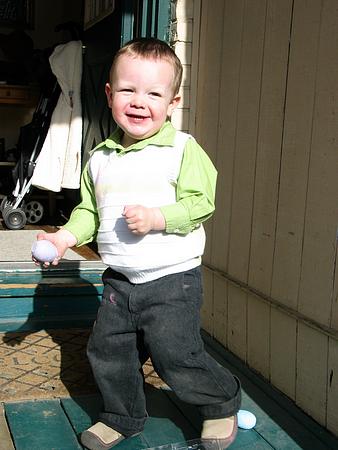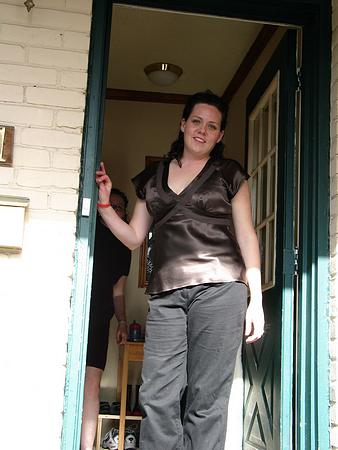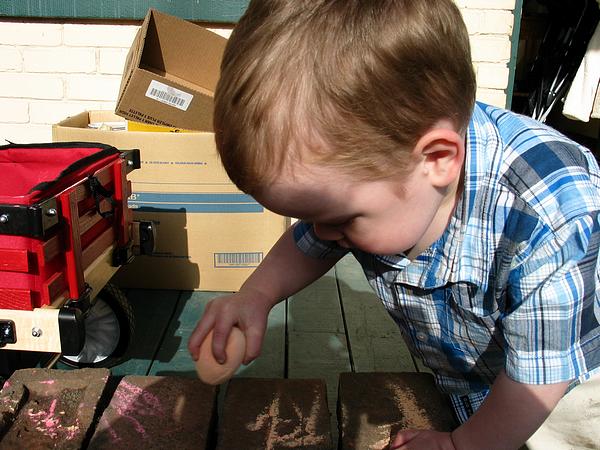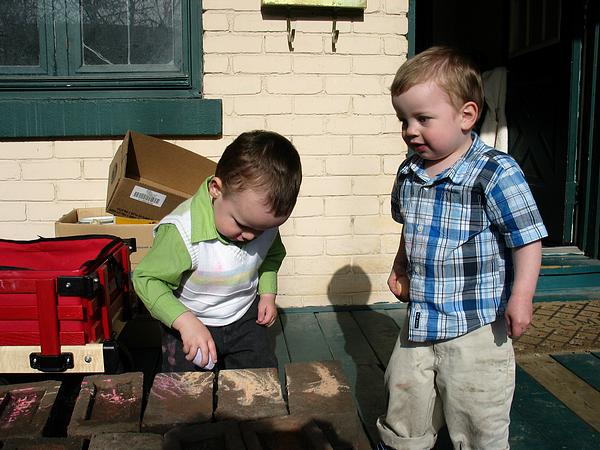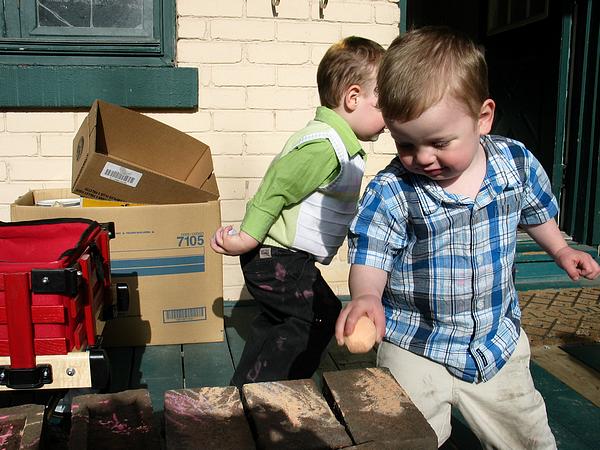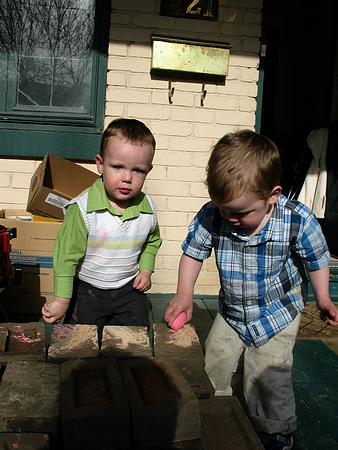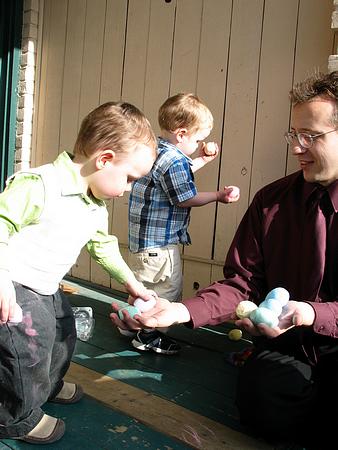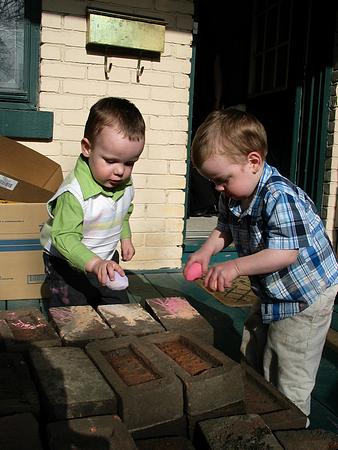 ---
April 15, 2006 - Holding Still (For a Change)
(Brynioch is 2 years)
Bryn hunted for his Easter goodies today. By the time the weekend was over, he had acquired his weight in chocolate, from family, friends, neighbors, events, etc. He also got an awesome spring jacket from our friends in England, which he's sporting in this picture.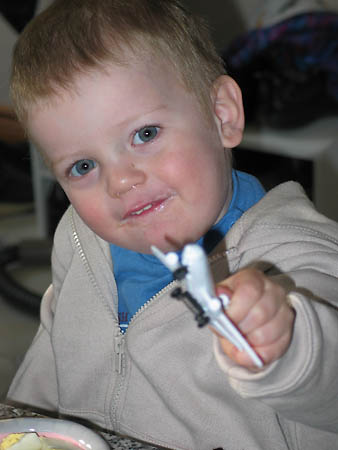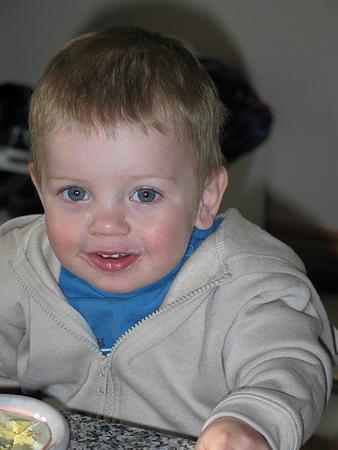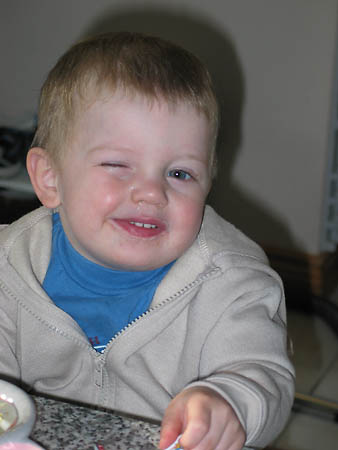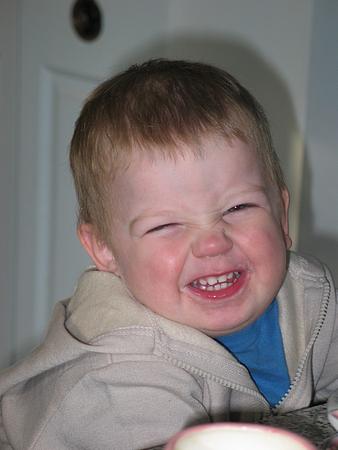 ---
April 14, 2006 - Decorating Easter Eggs on Good Friday
(Brynioch is 2 years)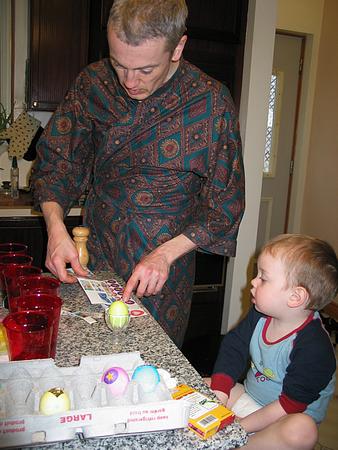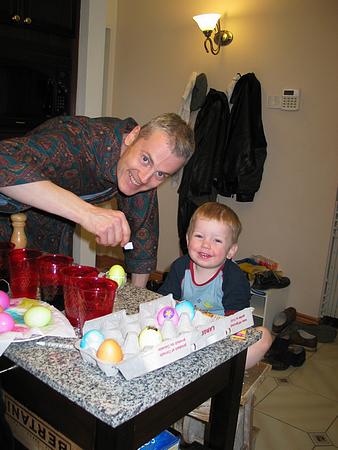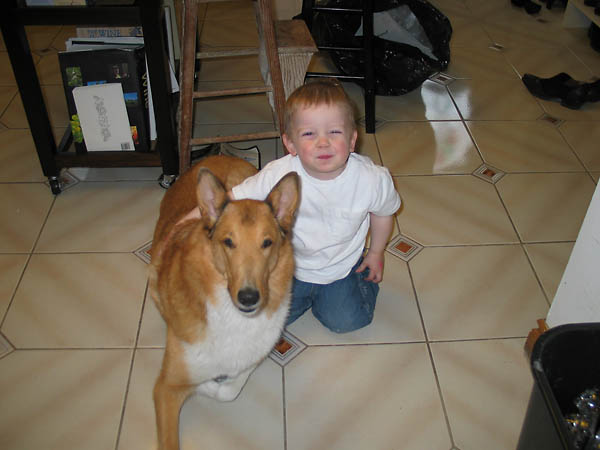 ---
Index









































---