| | | | | | | | | | | | | | | | |
| --- | --- | --- | --- | --- | --- | --- | --- | --- | --- | --- | --- | --- | --- | --- | --- |
| B | r | y | n | i | o | c | h | & | F | i | n | n | l | e | e |

| | |
---
October 31, 2008 - Halloween
(Brynioch is 4½ years, Finnlee is 2 years)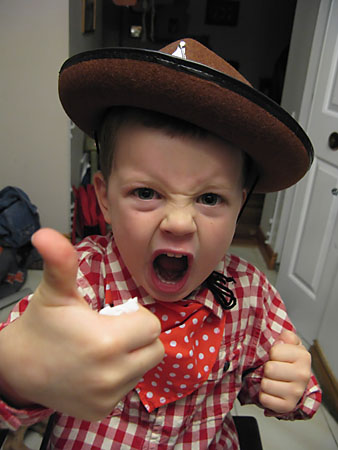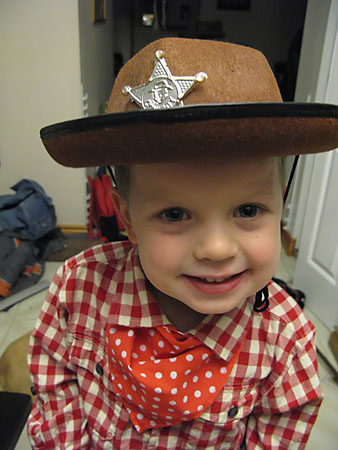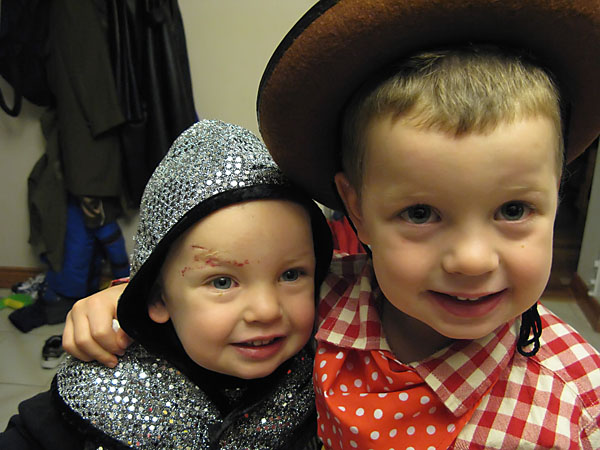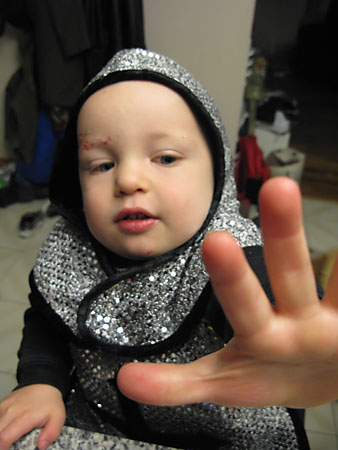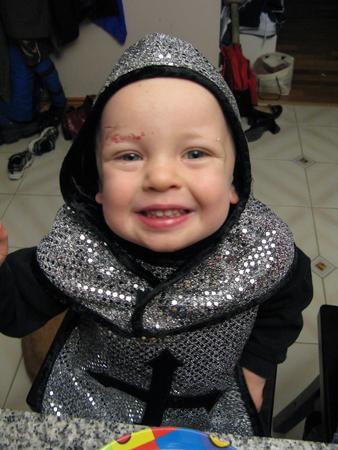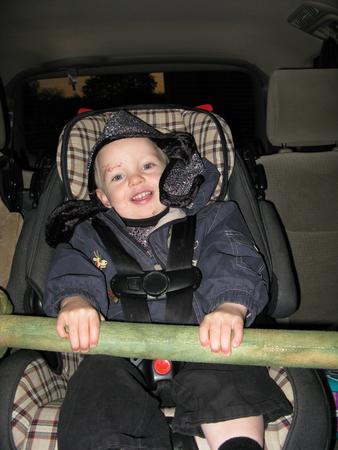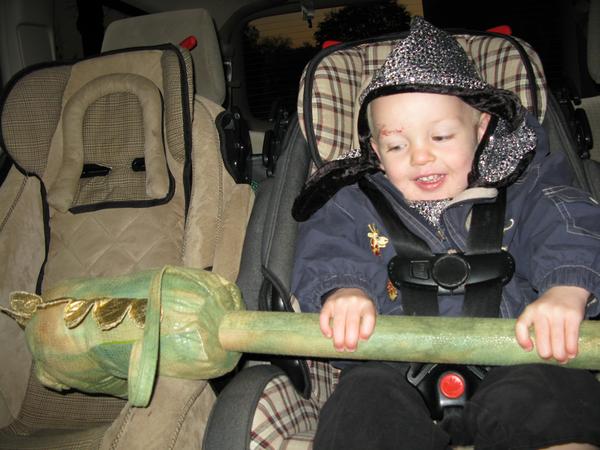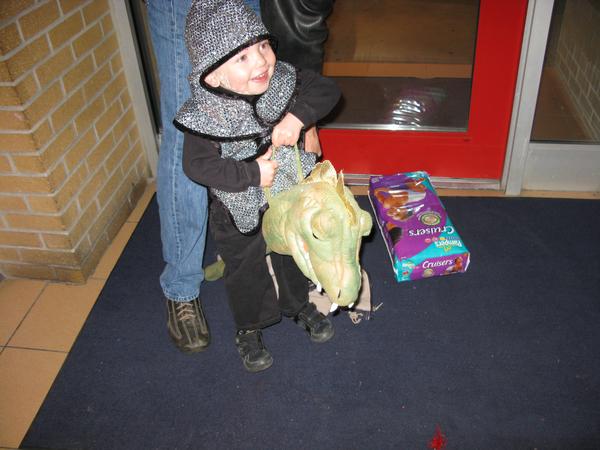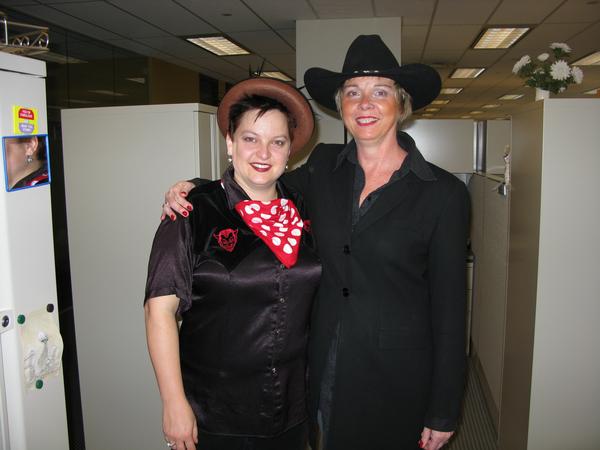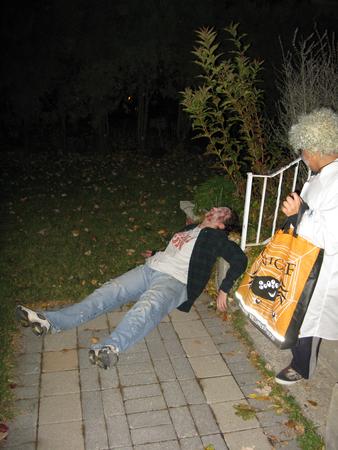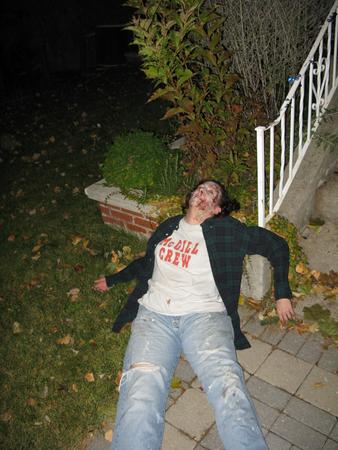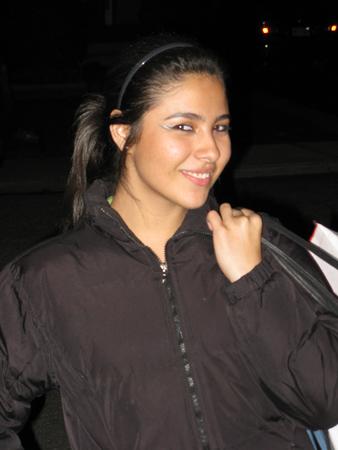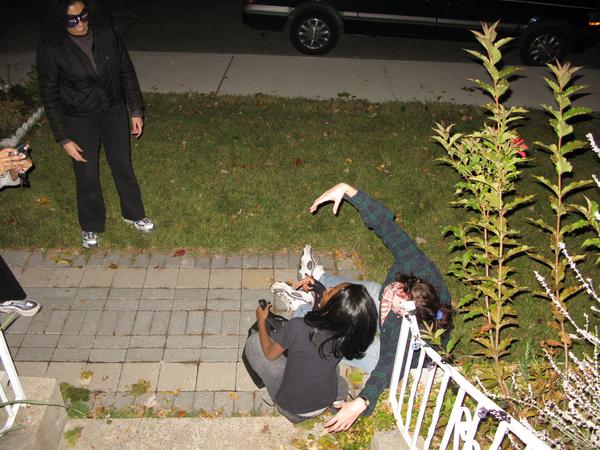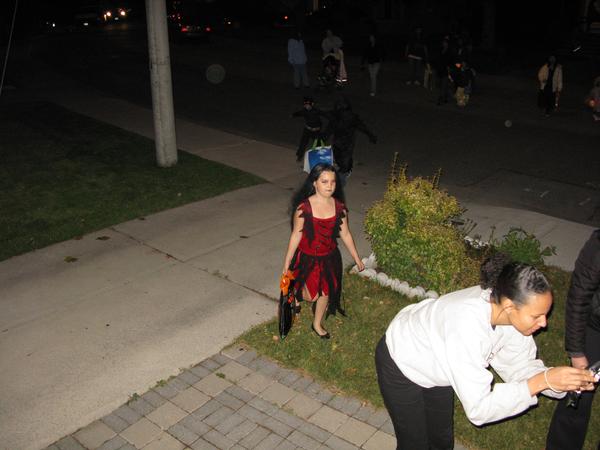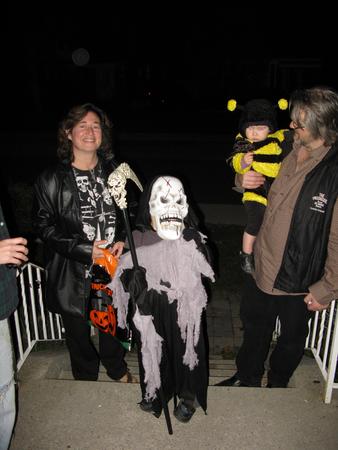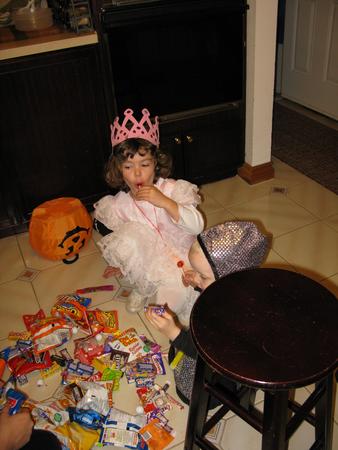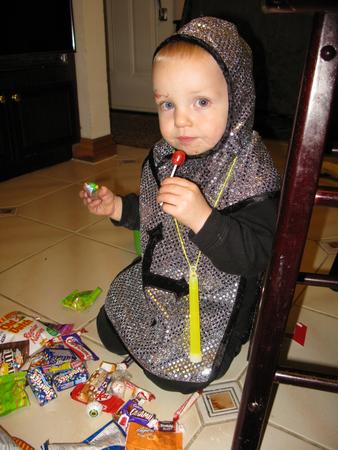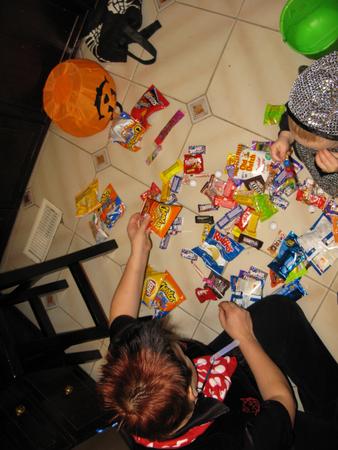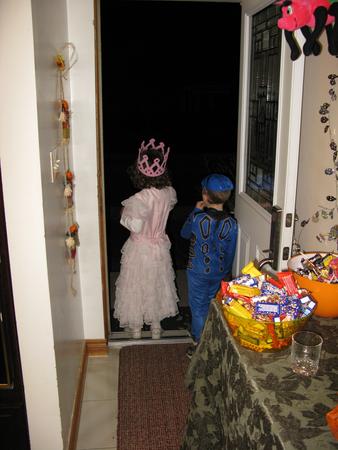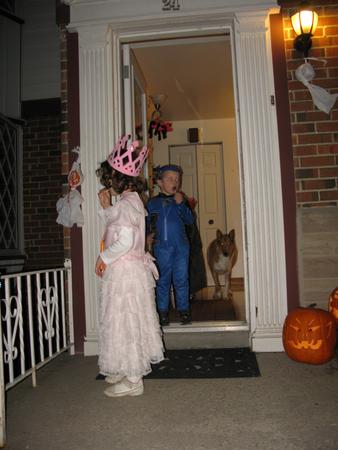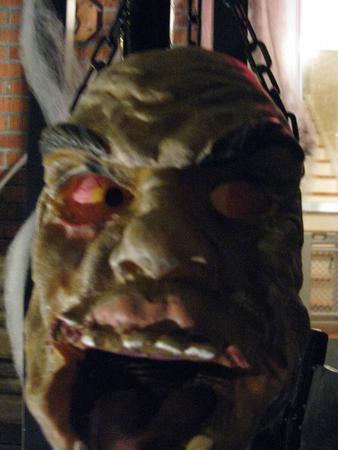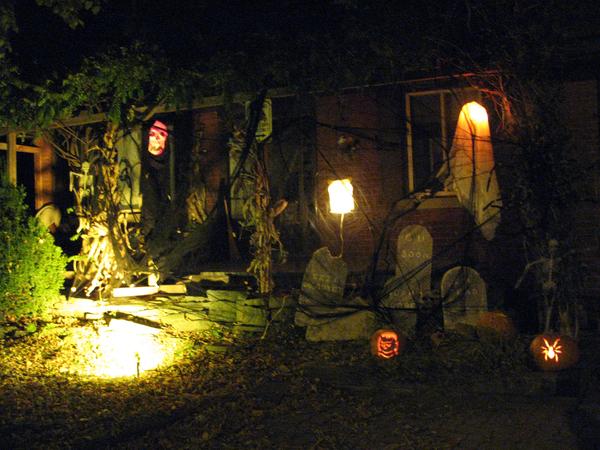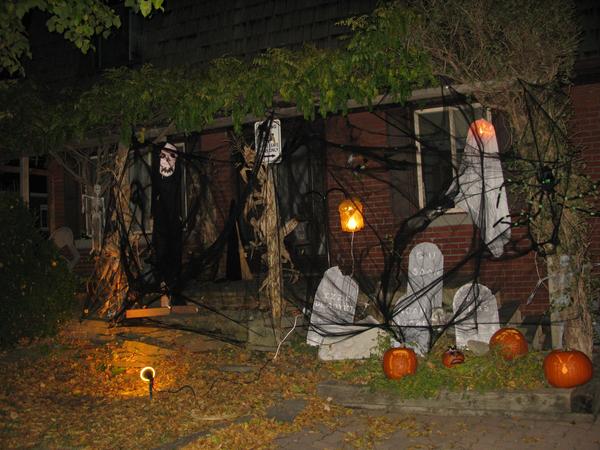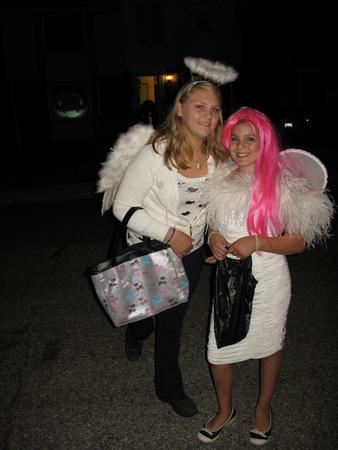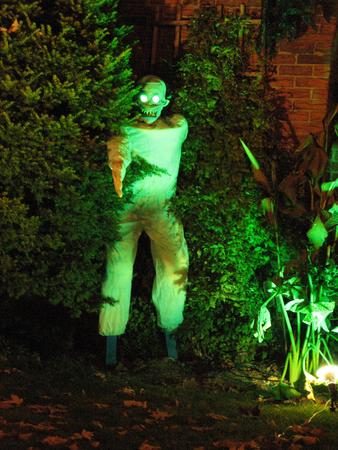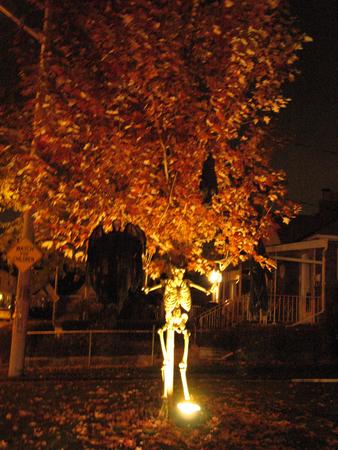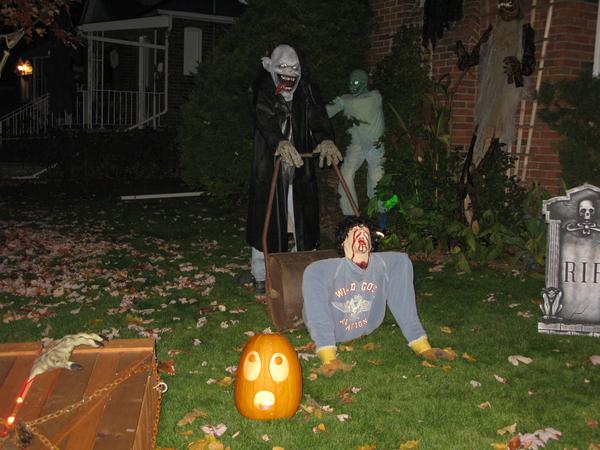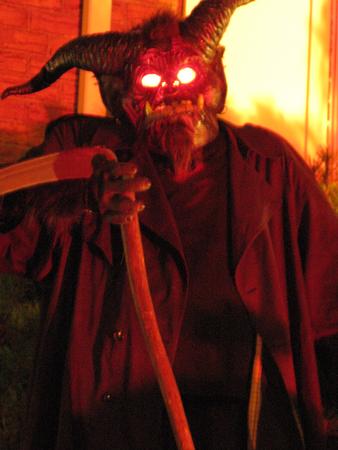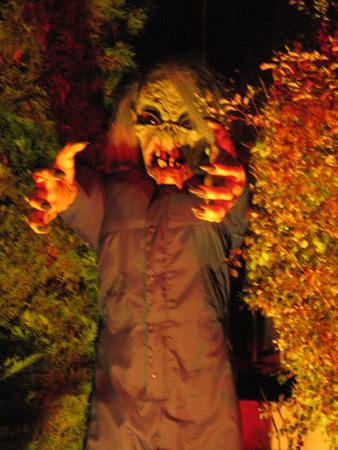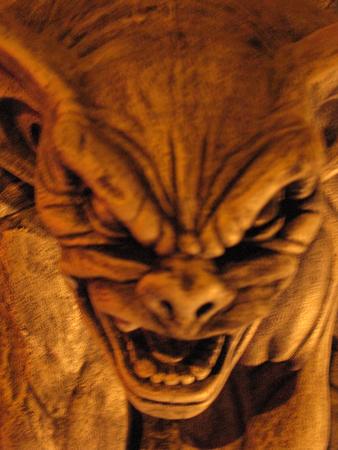 ---
October 30, 2008 - Getting Ready for Halloween
(Brynioch is 4½ years, Finnlee is 2 years)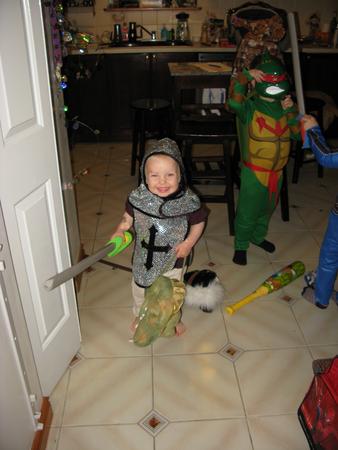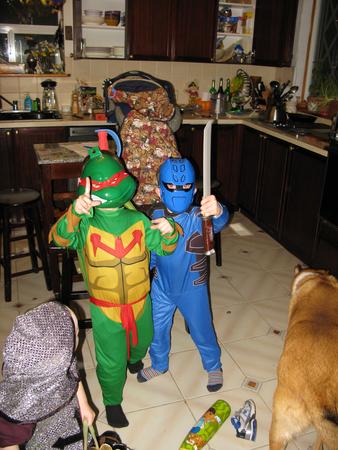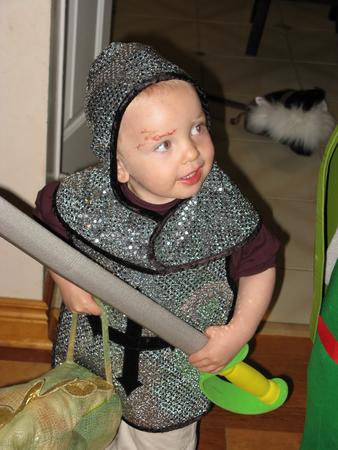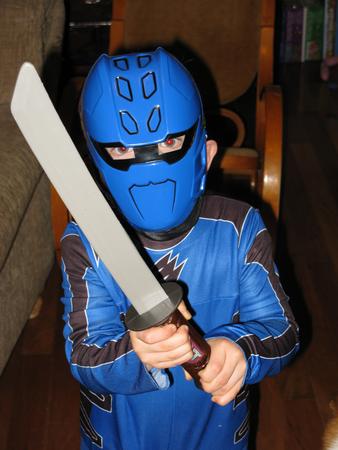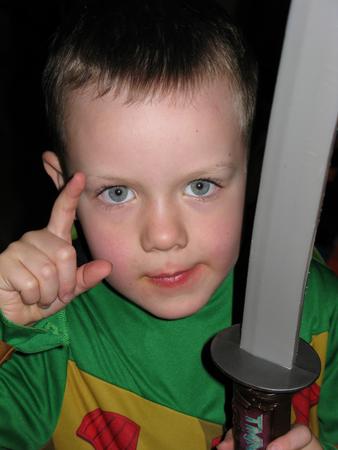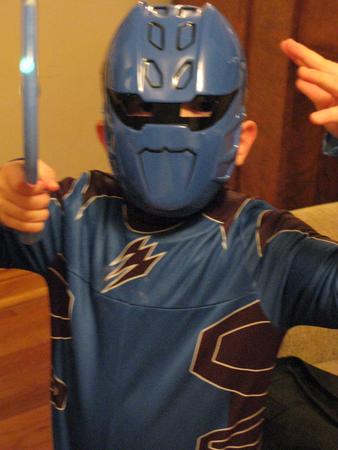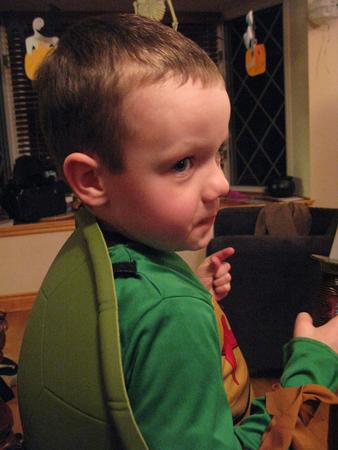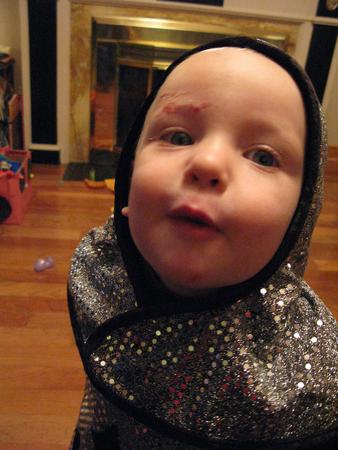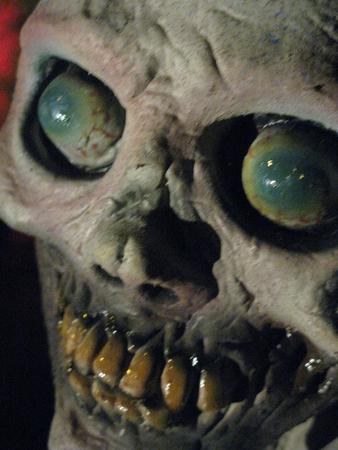 ---
October 26, 2008 - Pumpkin Carving Party
(Brynioch is 4½ years, Finnlee is 2 years)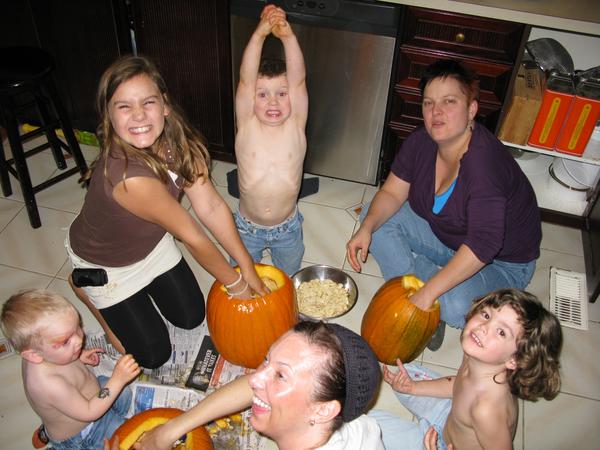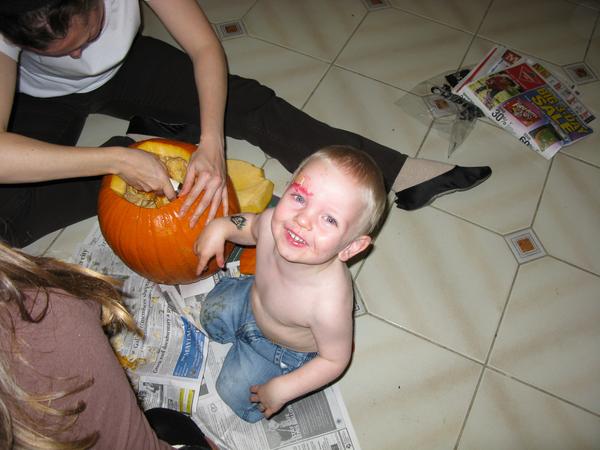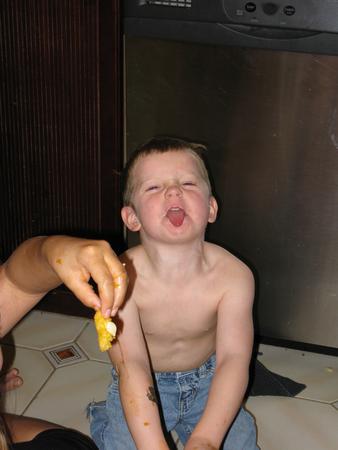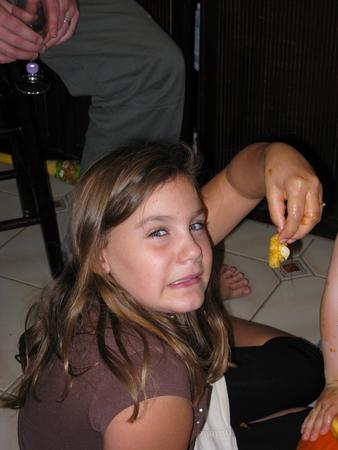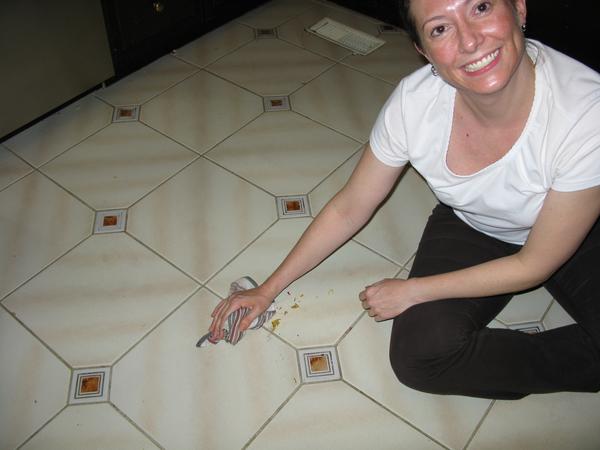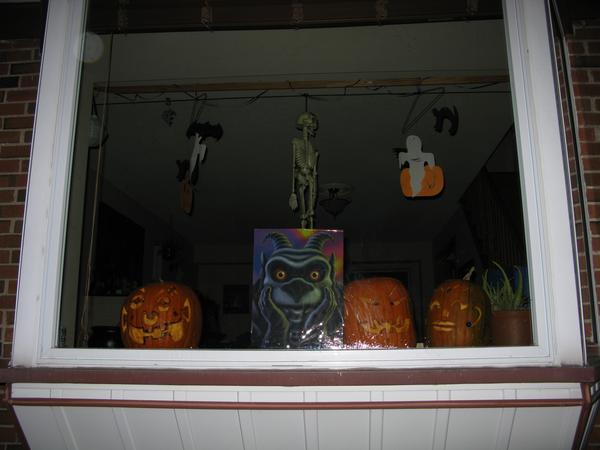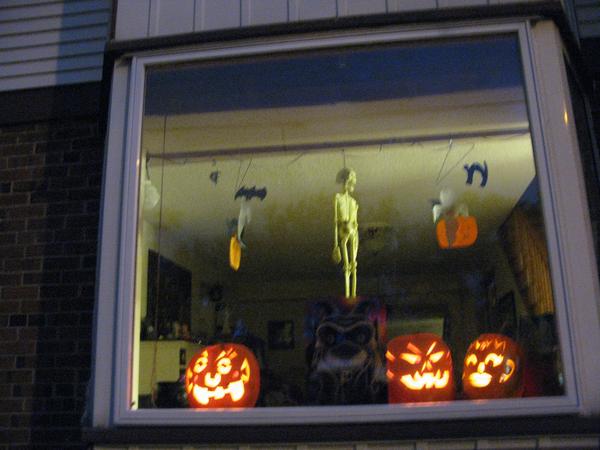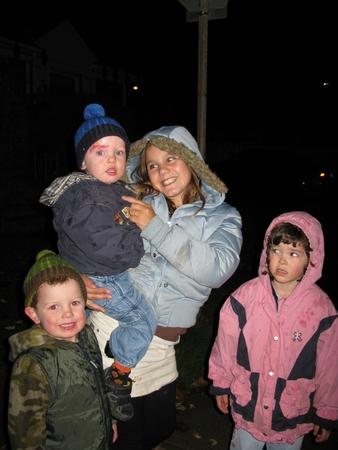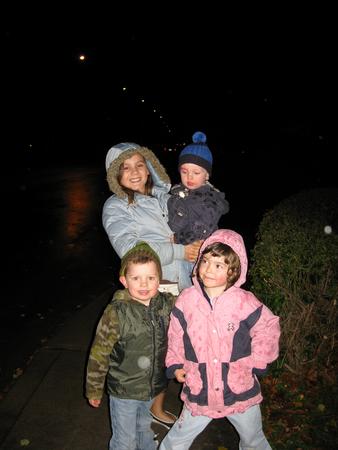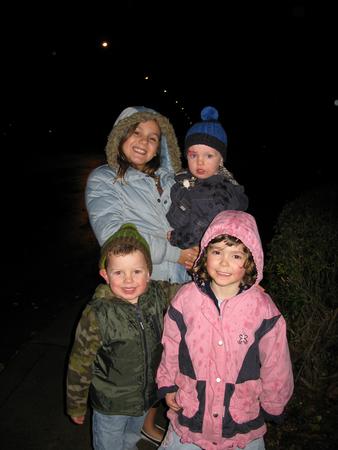 ---
October 25, 2008 - Super Heroes
(Brynioch is 4½ years, Finnlee is 2 years)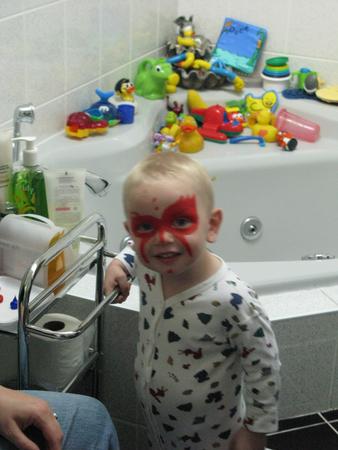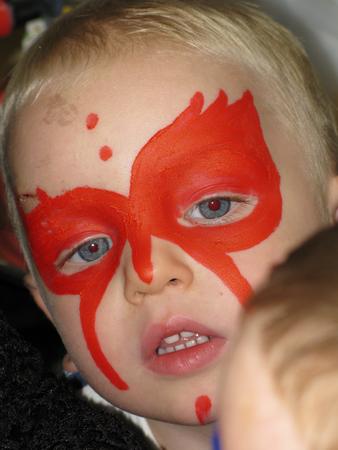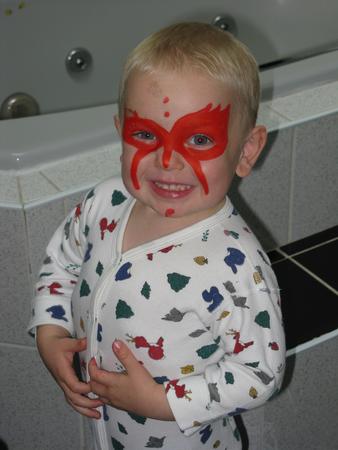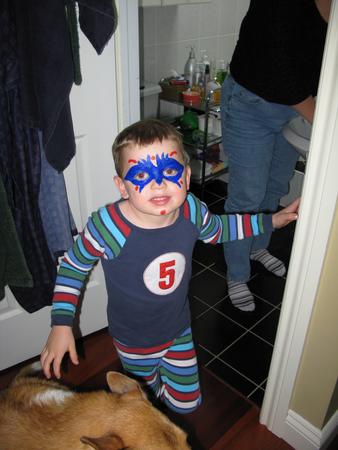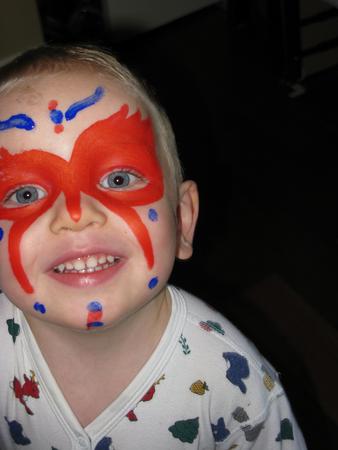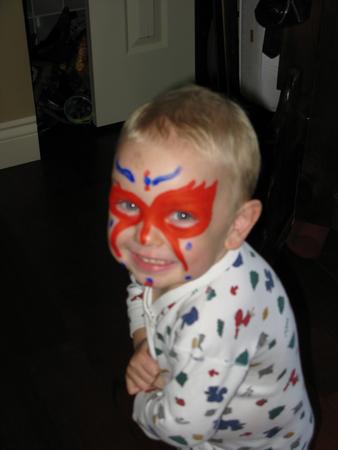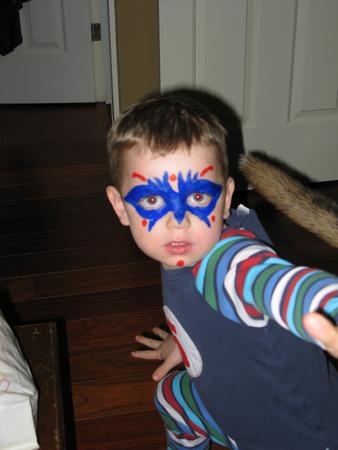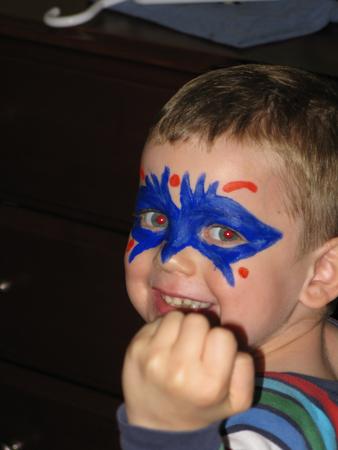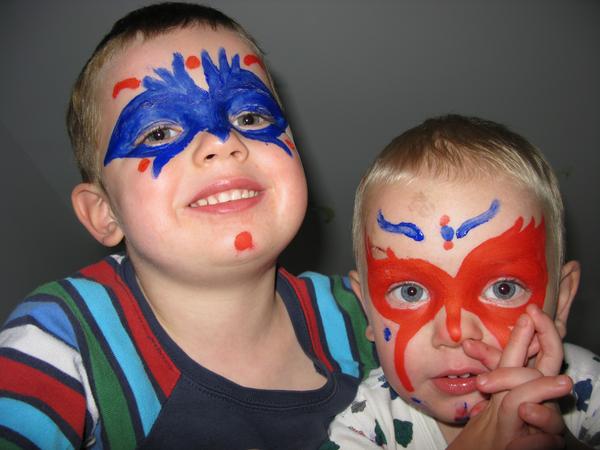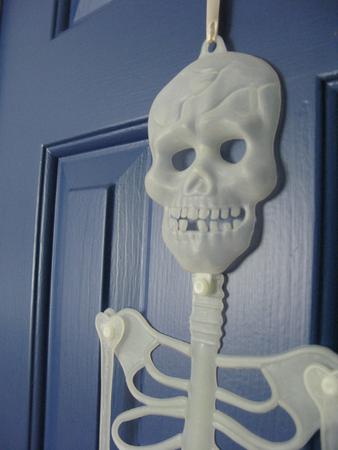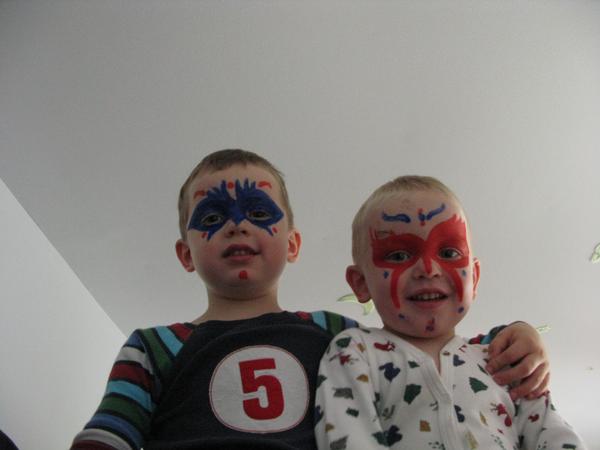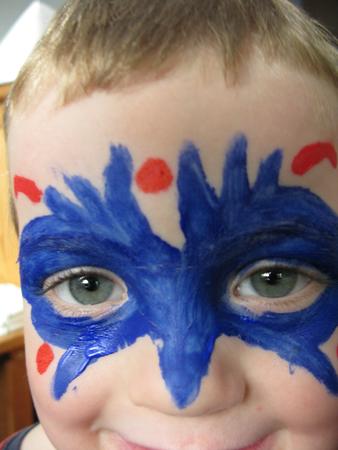 ---
October 24, 2008 - Haircuts and Halloween Goodies
(Brynioch is 4½ years, Finnlee is 2 years)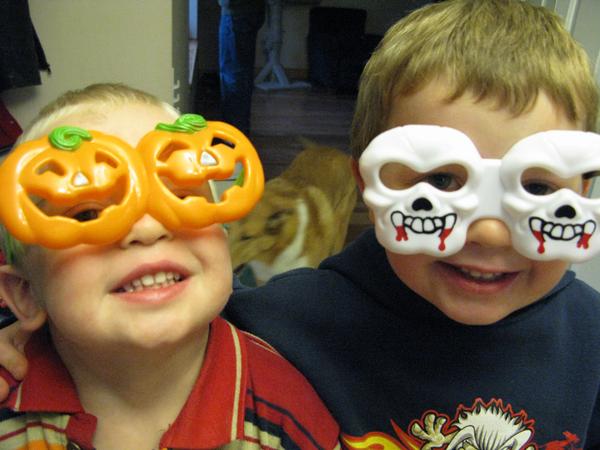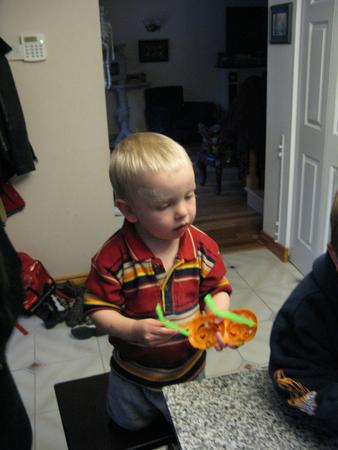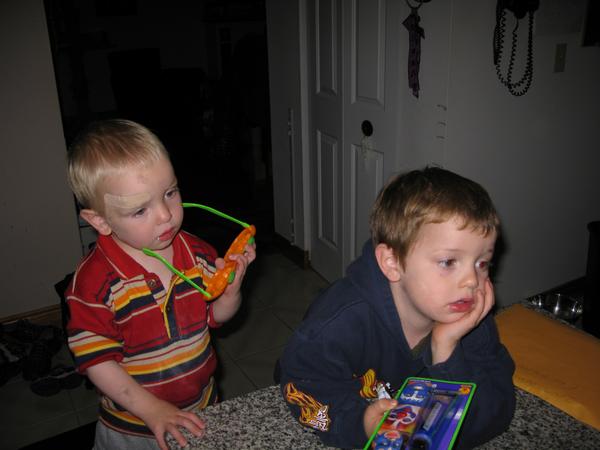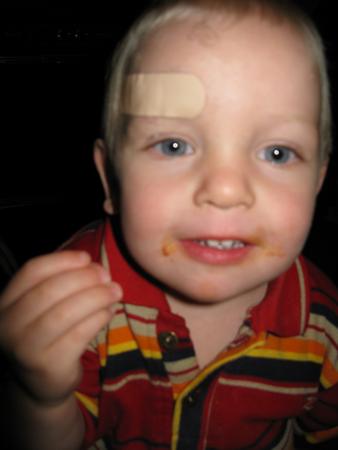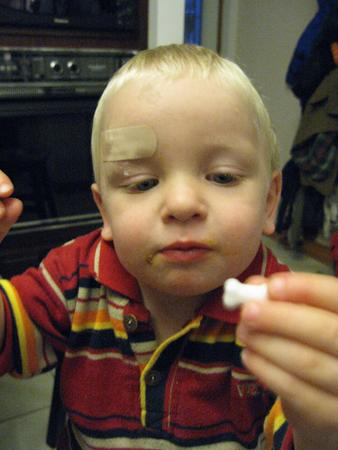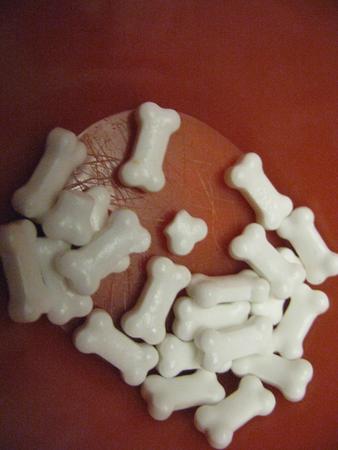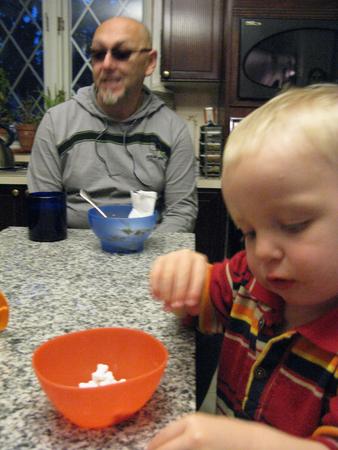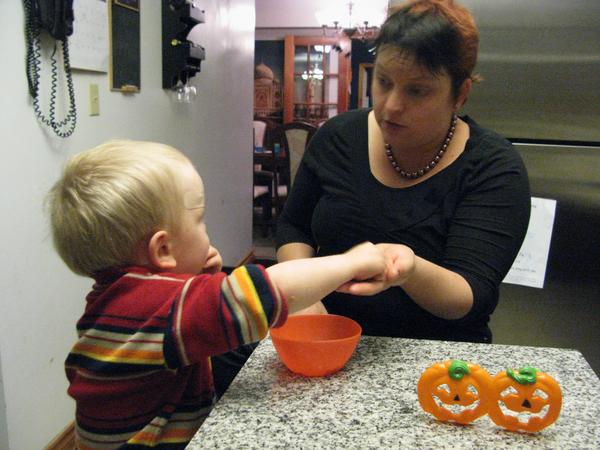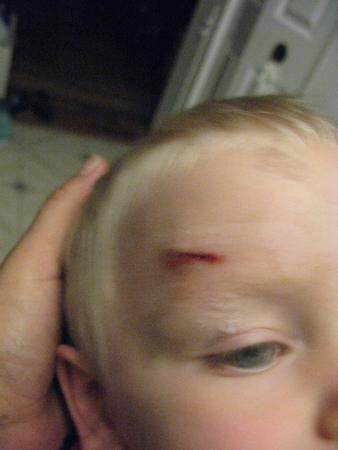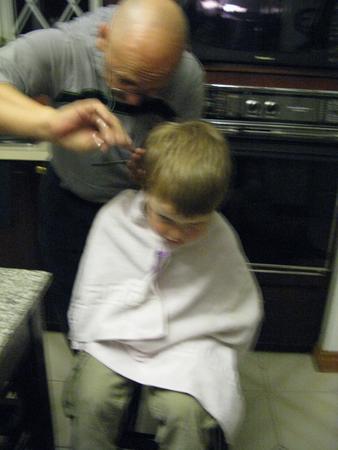 ---
October 23, 2008 - Taking Bryn to see Lori Cullen in Concert
(Brynioch is 4½ years, Finnlee is 2 years)
We took Bryn to see Lori Cullen, because he always recognizes her each time she's on the radio.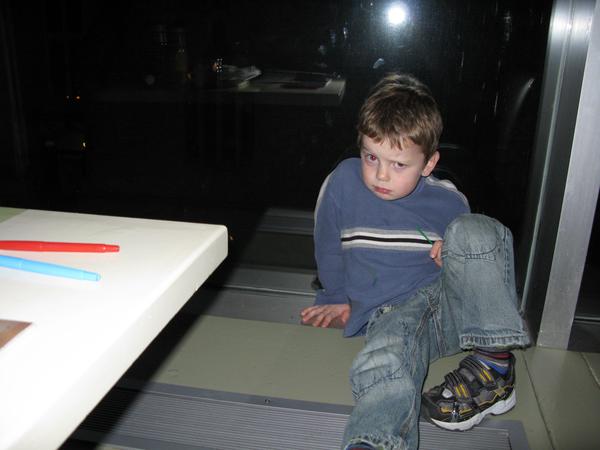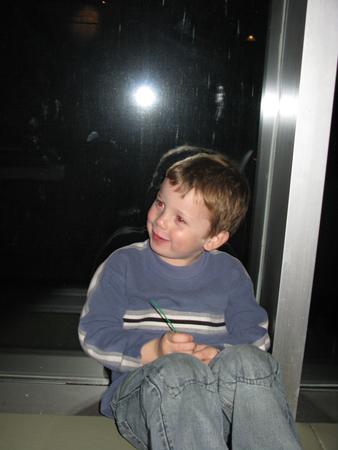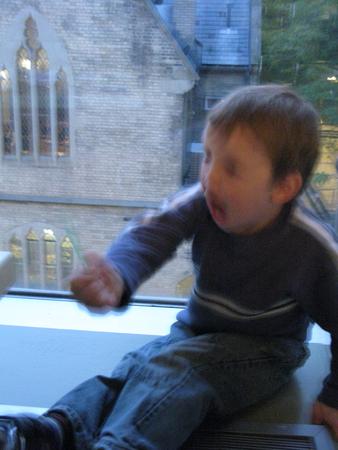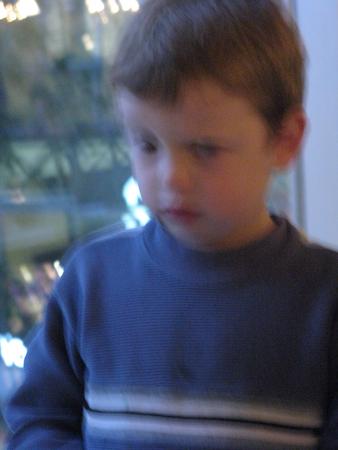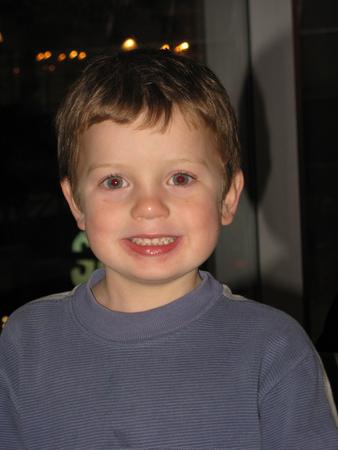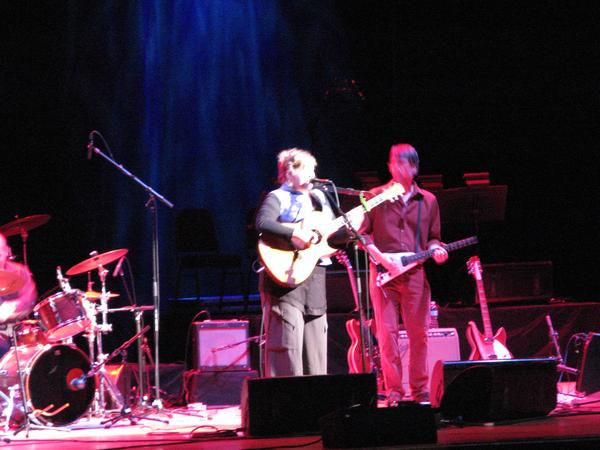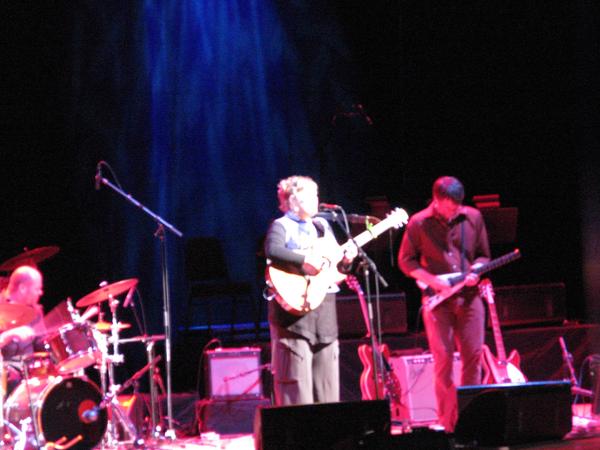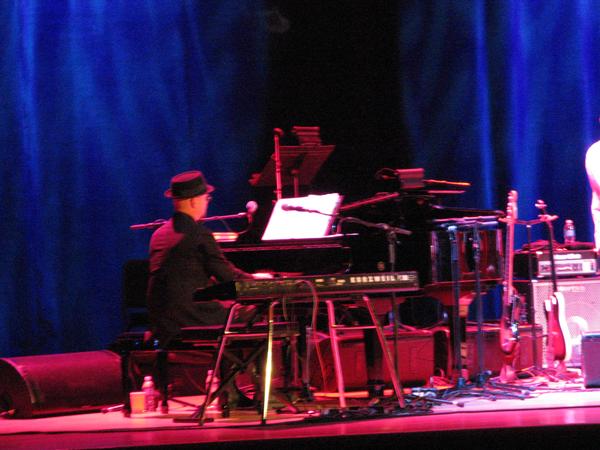 ---
October 21, 2008 - Two Days After Finnlee's Accident
(Brynioch is 4½ years, Finnlee is 2 years)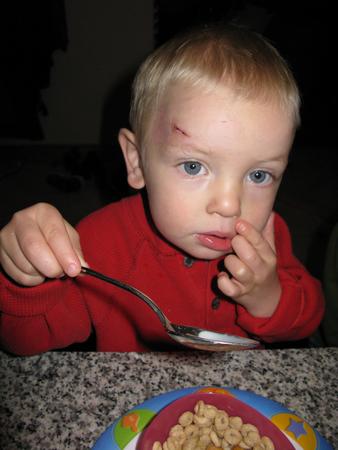 ---
October 19, 2008 - Finnlee, Stairs and Glass Don't Mix!
(Brynioch is 4½ years, Finnlee is 2 years)
Finnlee fell down the stairs this morning. In an attempt to steady himself, he knocked down some glasses off a shelf, and then fell into the broken glass! It wasn't nearly as bad as it sounds, although we did spend a few hours in the hospital getting his forehead glued shut.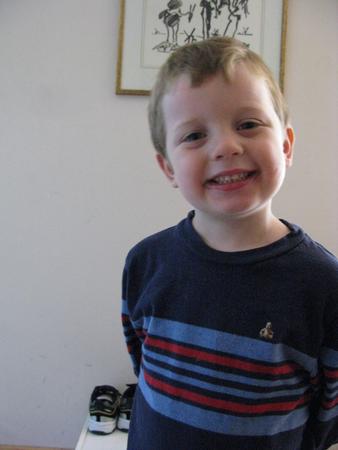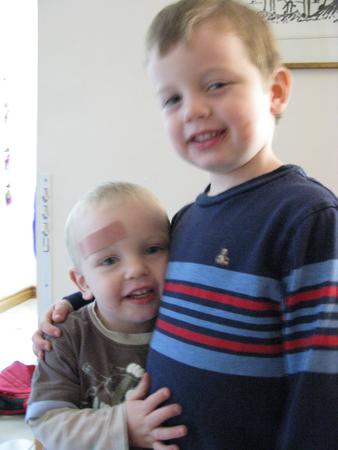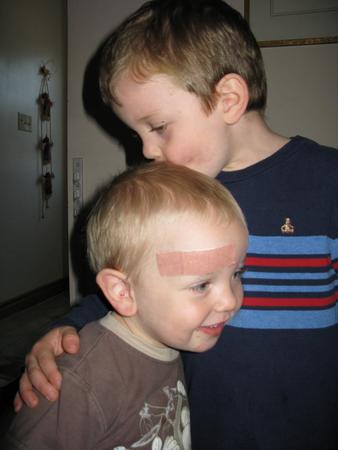 ---
October 18, 2008 - Rainbow Trout (and a Finnlee Pout)
(Brynioch is 4½ years, Finnlee is 2 years)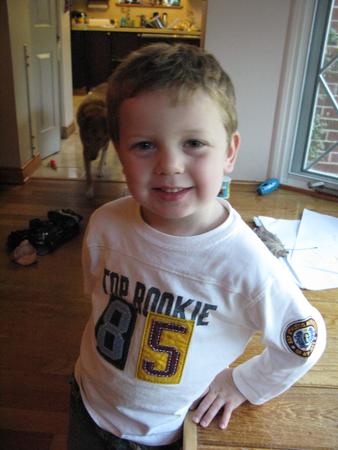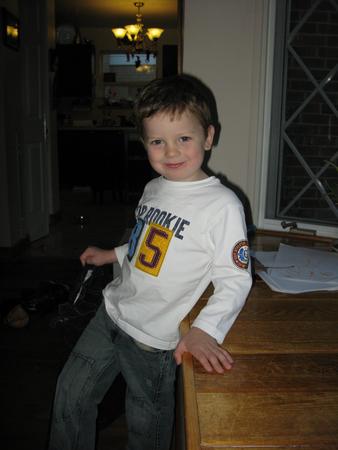 Even though Jill doesn't enjoy eating fish, she still does a great job preparing it.
---
October 17, 2008 - Make-up for Mike
(Brynioch is 4½ years, Finnlee is 2 years)
Mike volunteered to act as a practice dummy for one of Wendy's classes.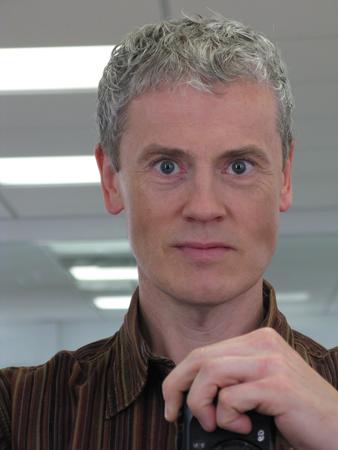 Editorial Make-Up (for a photo-shoot or big speech):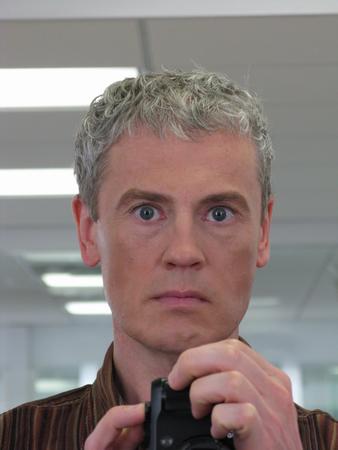 Full-on News-anchor (note the orange "beard-away" creme):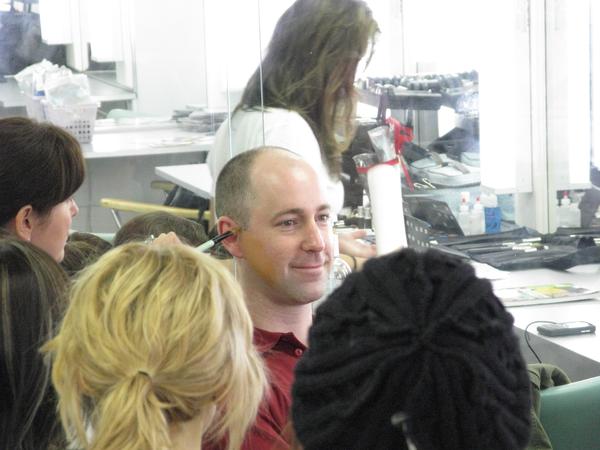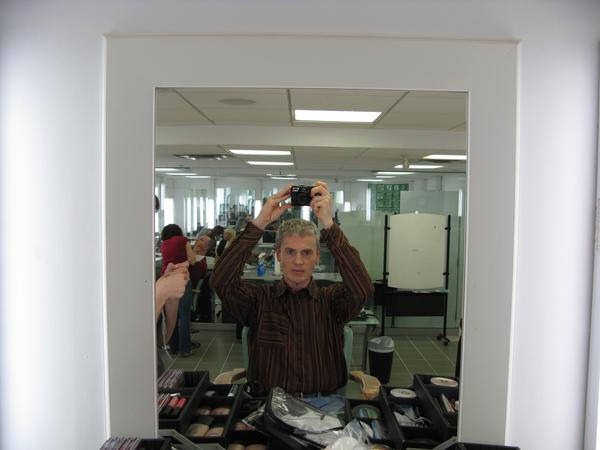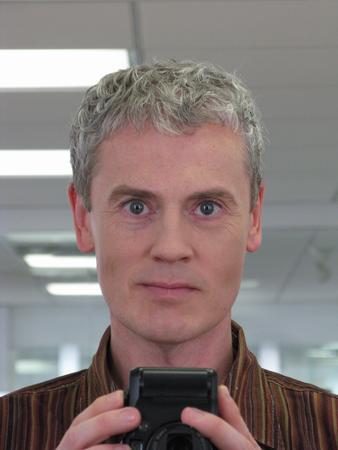 The woman in the background is the class teacher: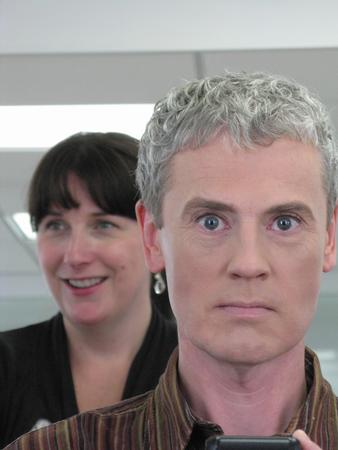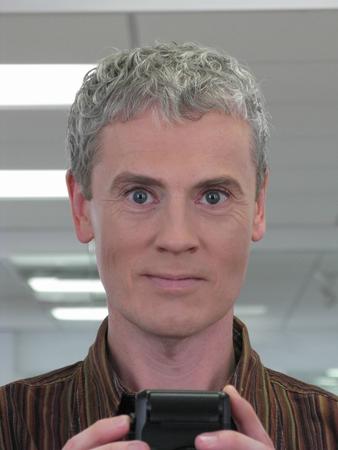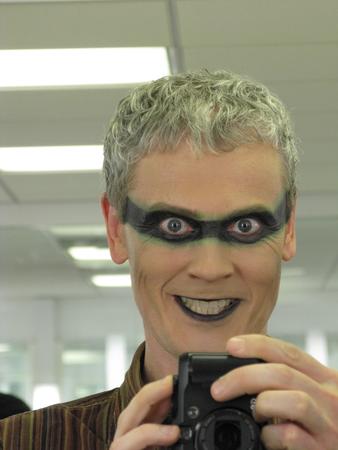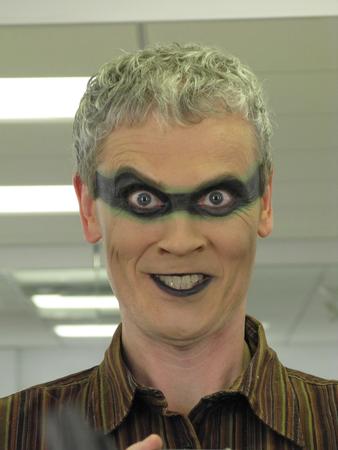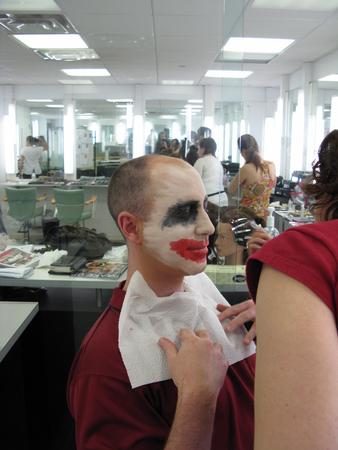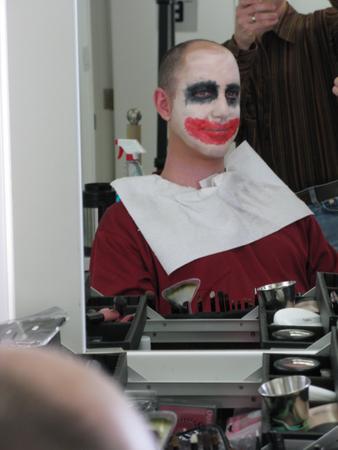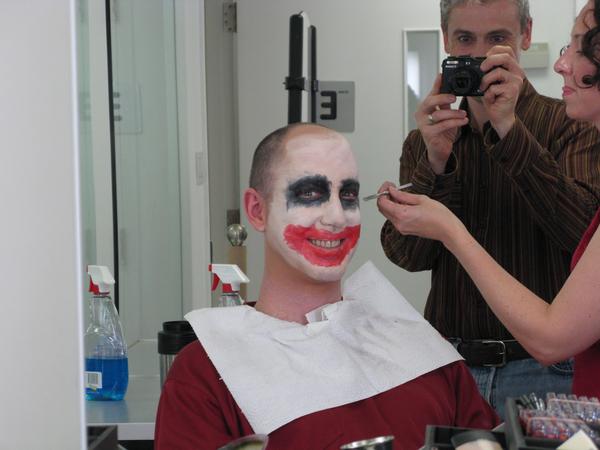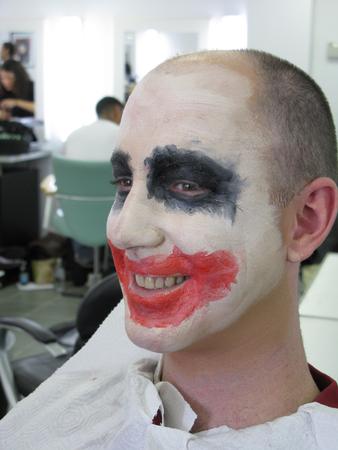 Walking in the park with Jamfi and Mike T.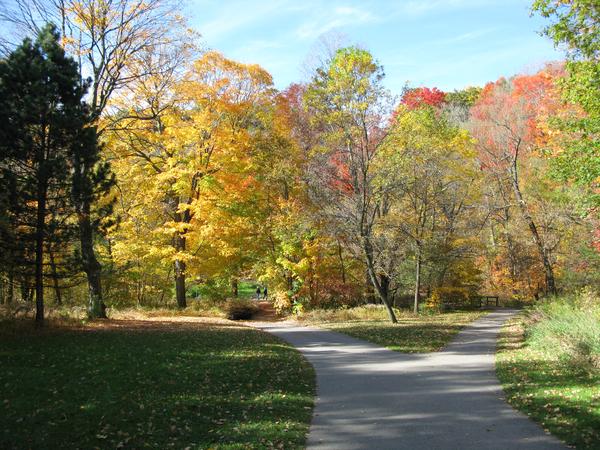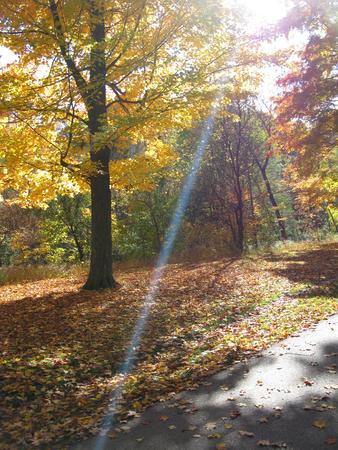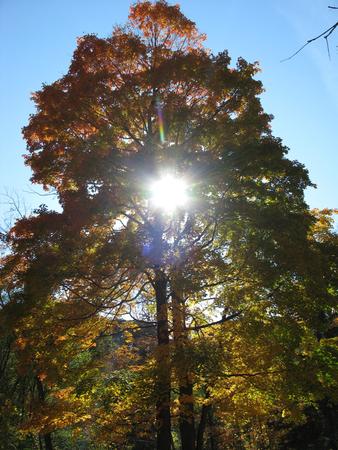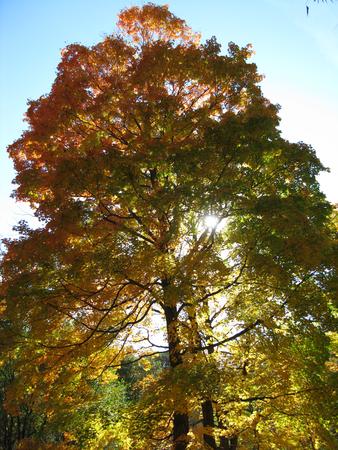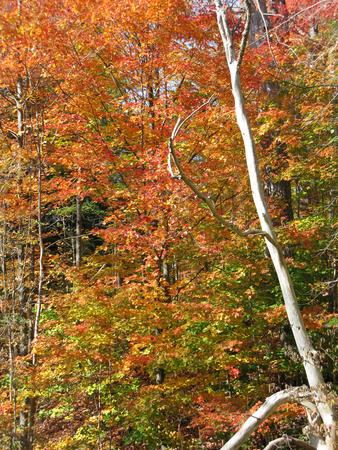 ---
October 13, 2008 - Being Tourists in our Own City
(Brynioch is 4½ years, Finnlee is 2 years)
Jill has always been fond of the Old City Hall in Toronto. It's stone work is facinating. These pics are just a very small example of the timeless humor it has to offer.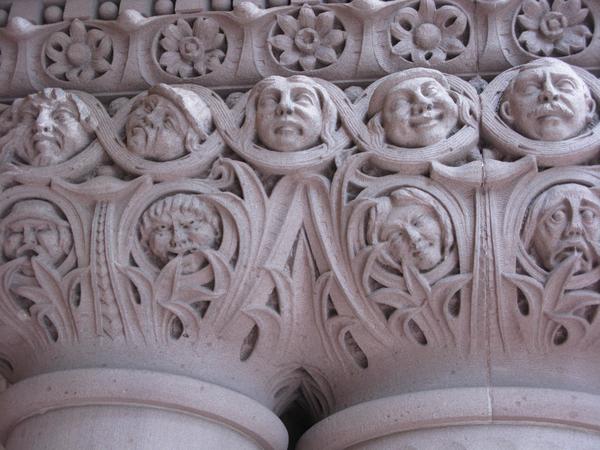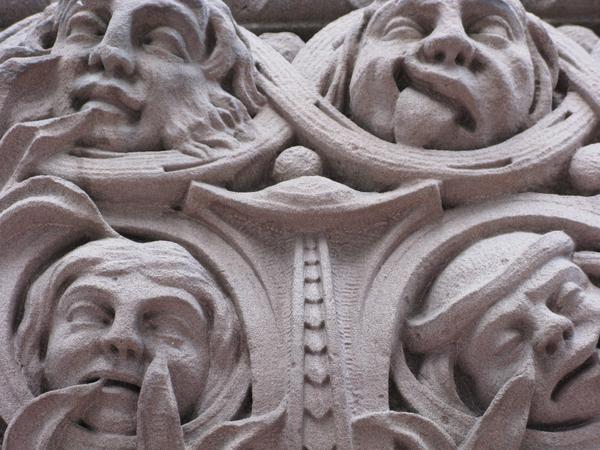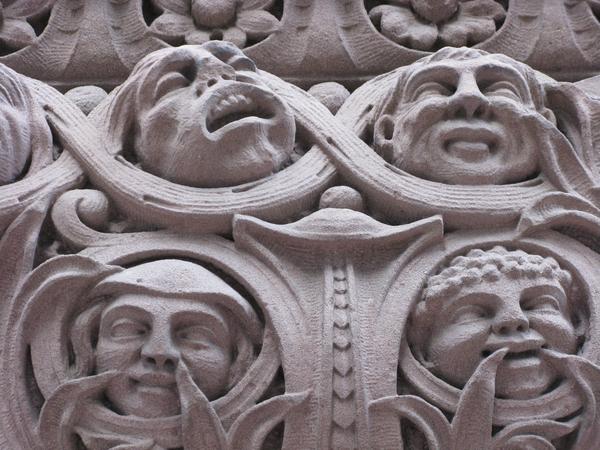 After explaining what Jill was spending forever taking pictures of, the boys decided to make their own ugly faces.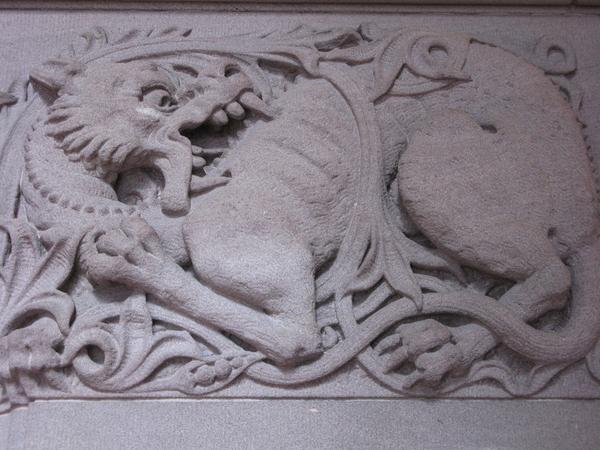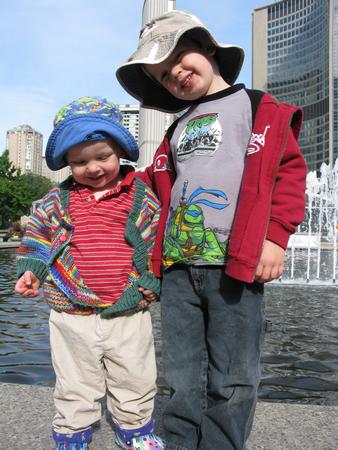 This fellow was the absolute epitome of patience and focus. Beautiful!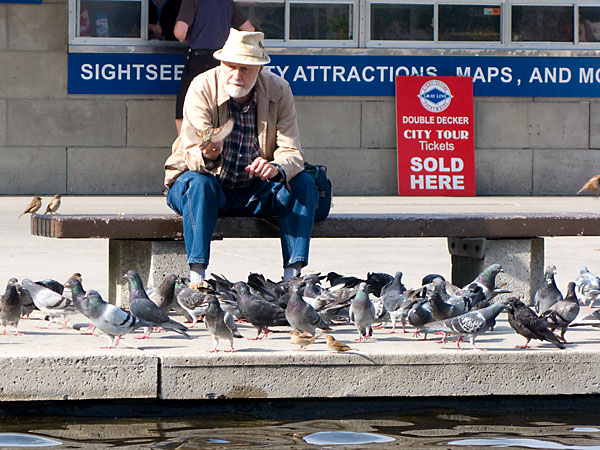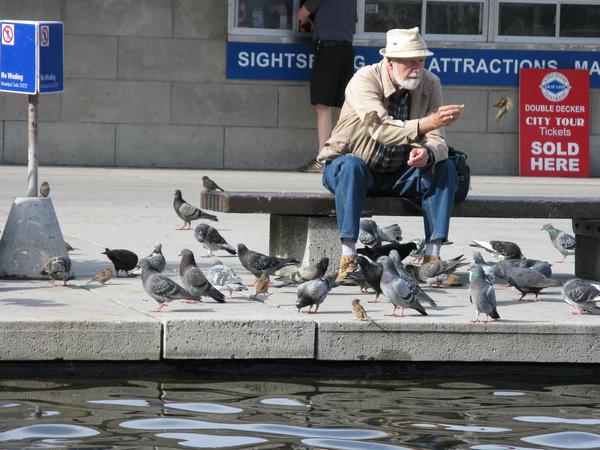 Ever since we got back from England, Bryn has been asking to go on a Double Decker bus... today was the day.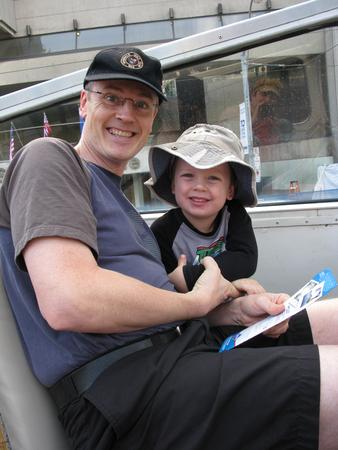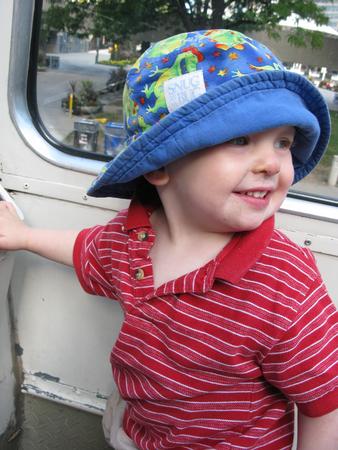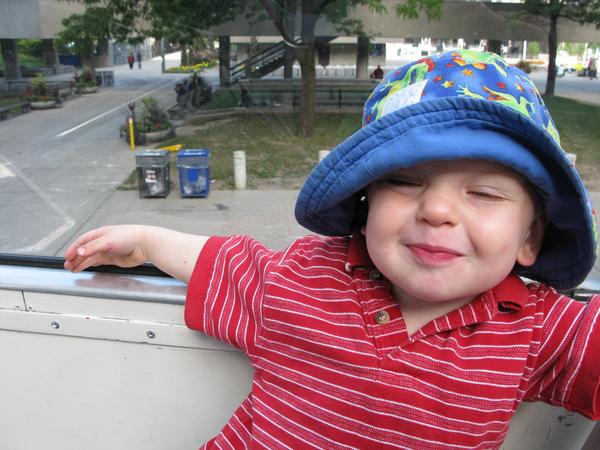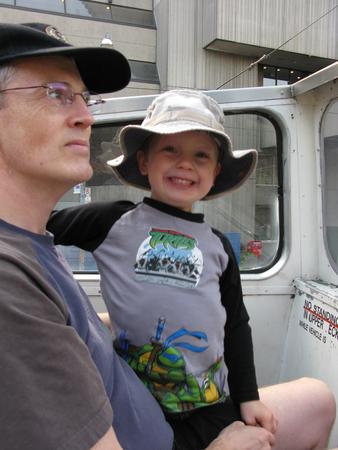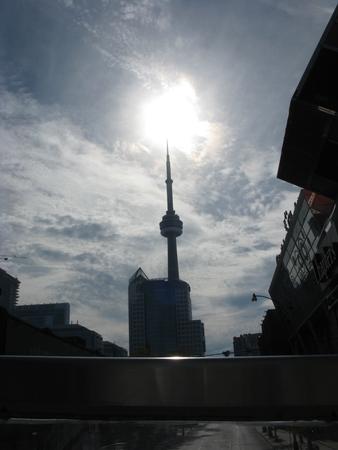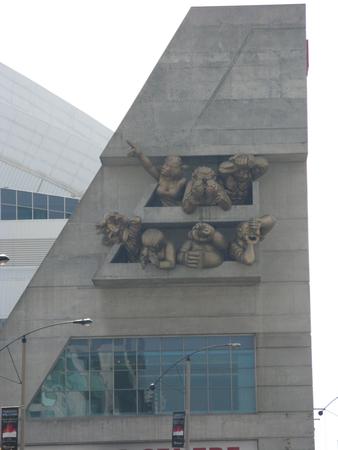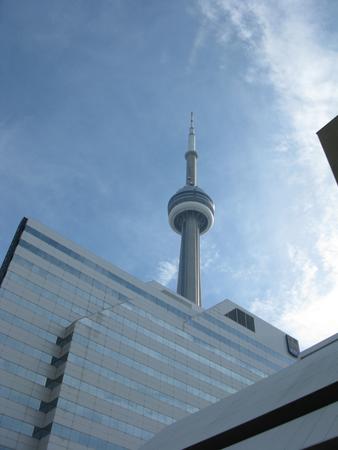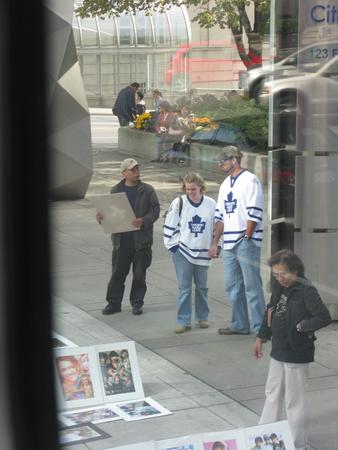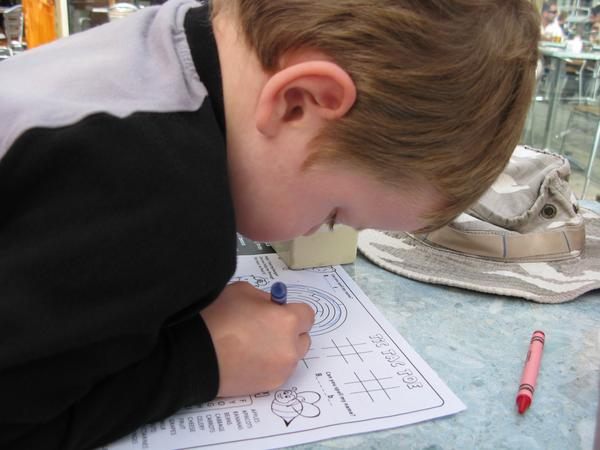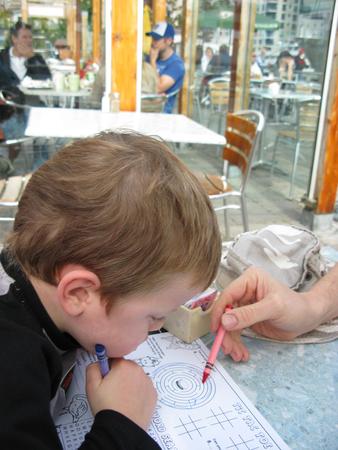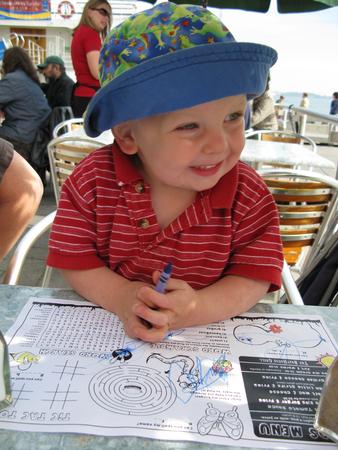 Sorry sir, I forgot your wife's drink at the bar...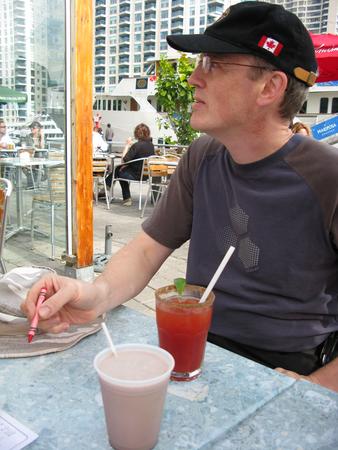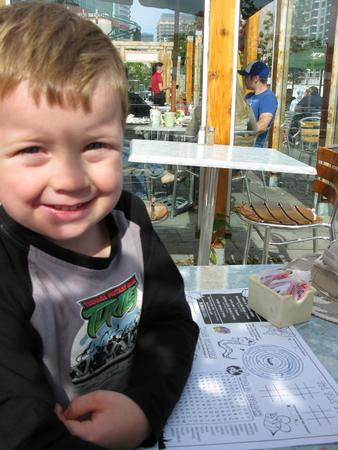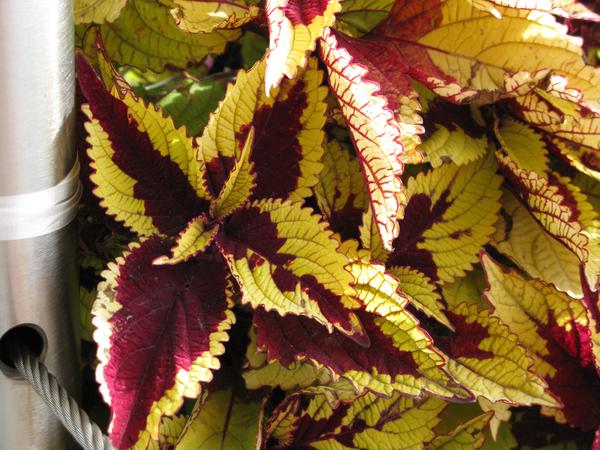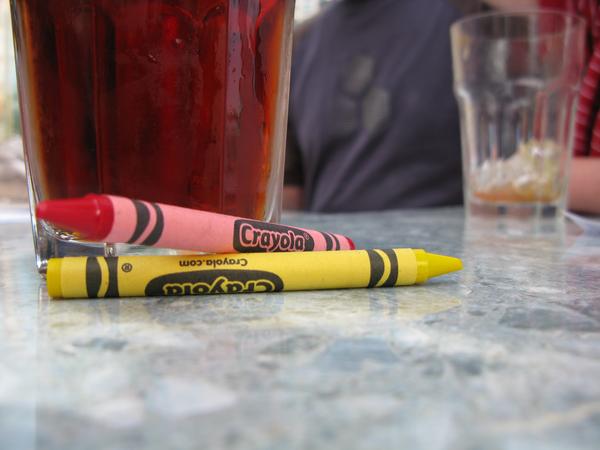 Dundas Square... becoming Times Square's little sibling.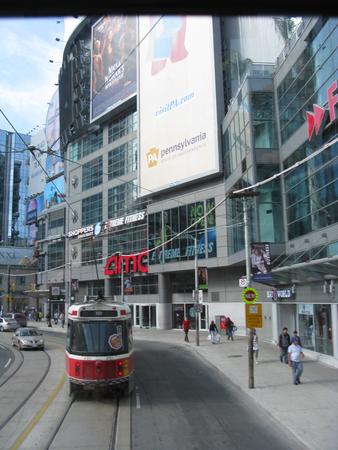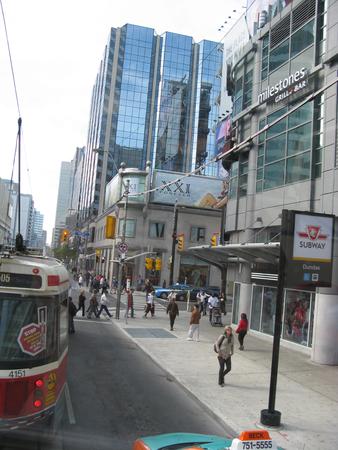 Jill thought this was particularly clever, and ironic. Some homes have a couches out on the lawn, but they aren't normally valued at $1M and up...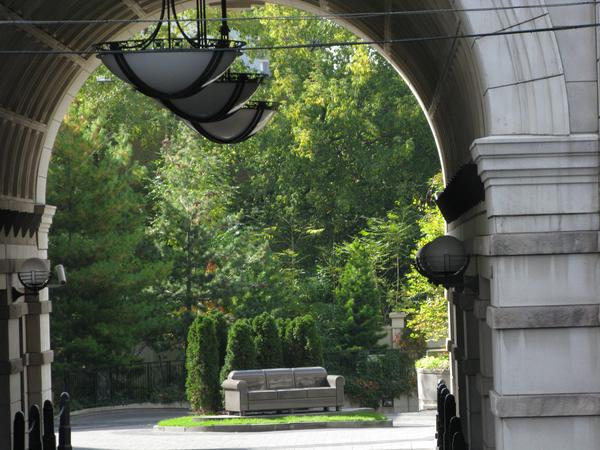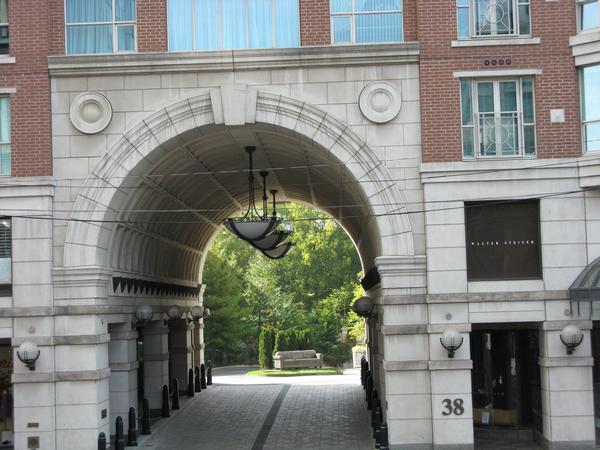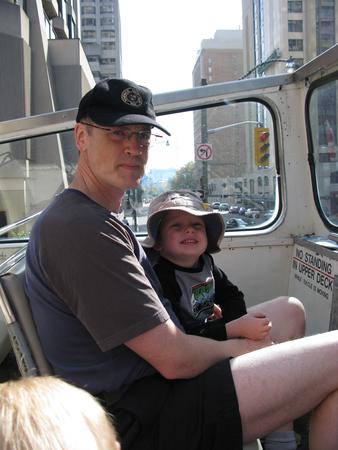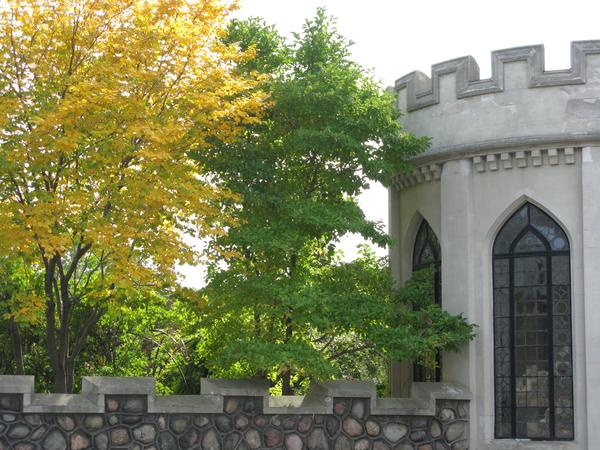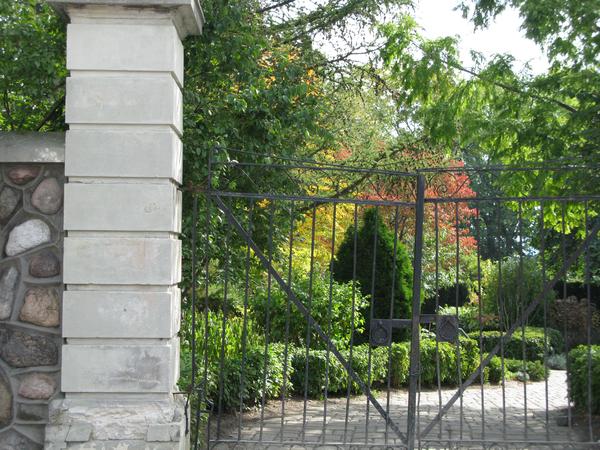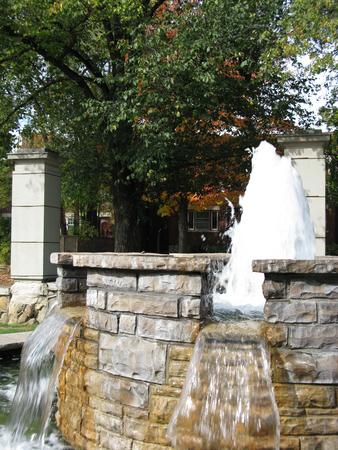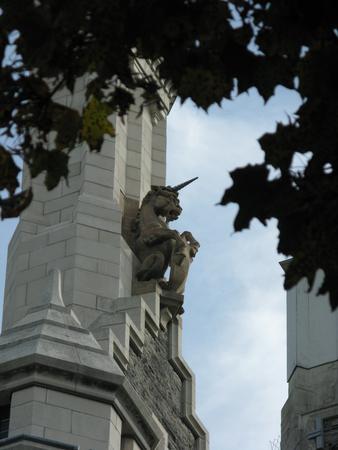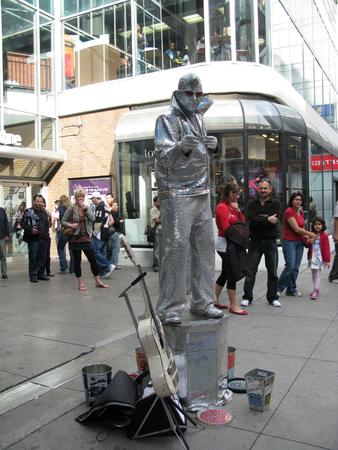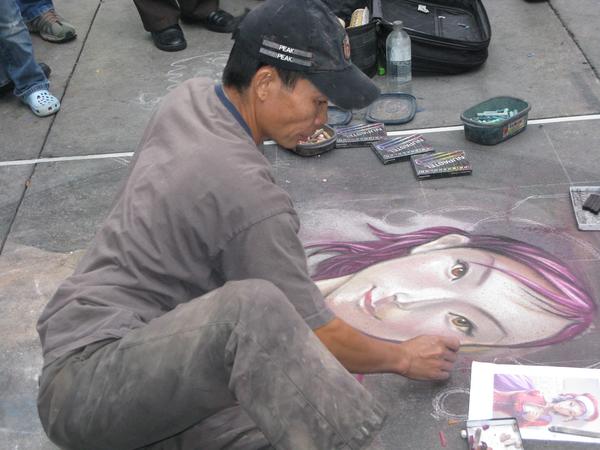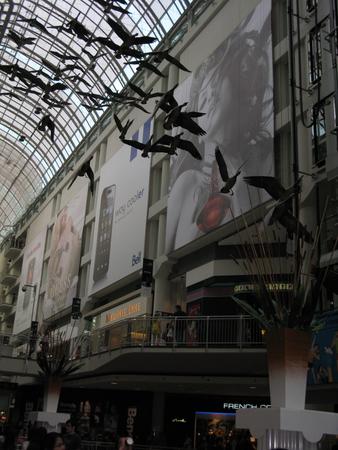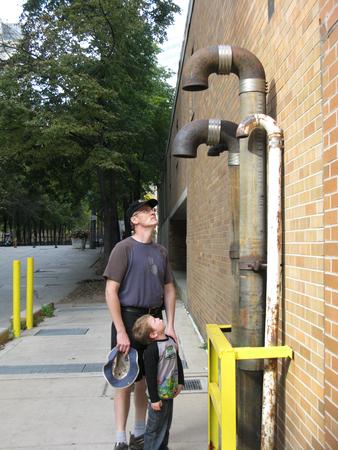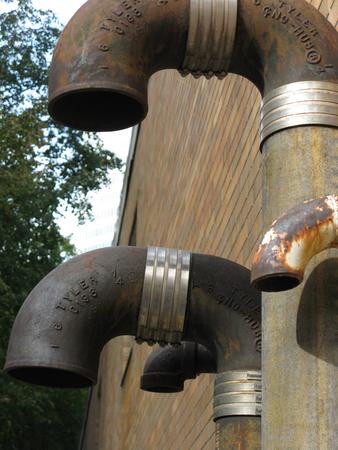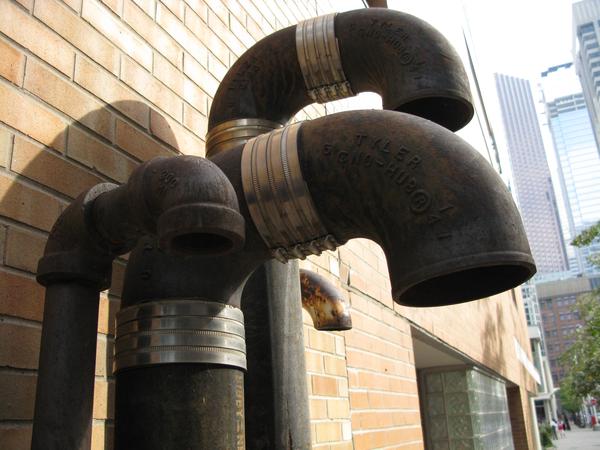 Trinity Square Park, on the west side of the Eaton Centre - Jill never knew it existed. Very nice little spot in the center of the city.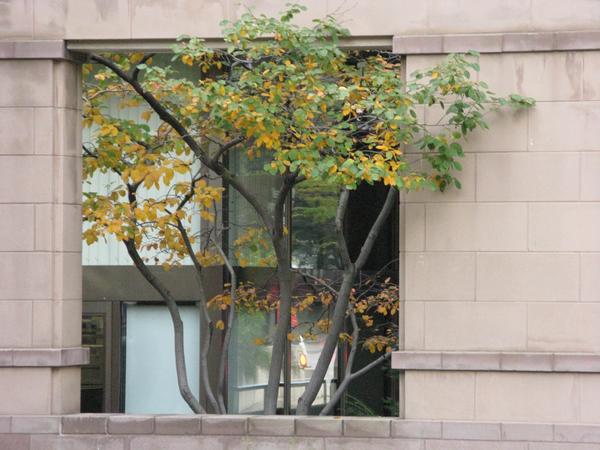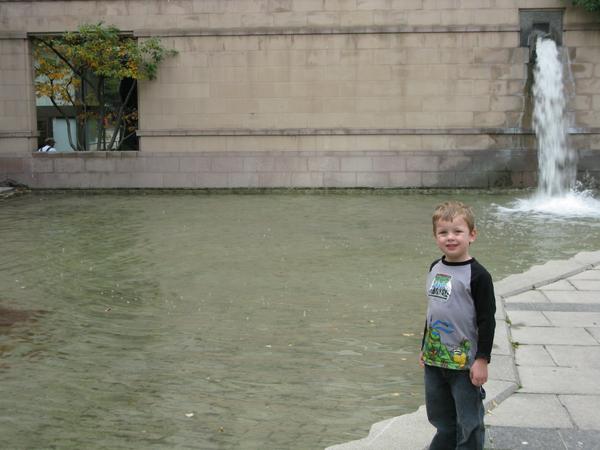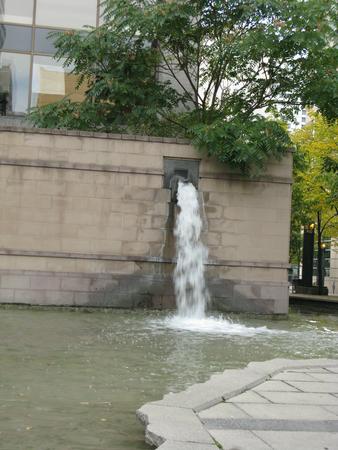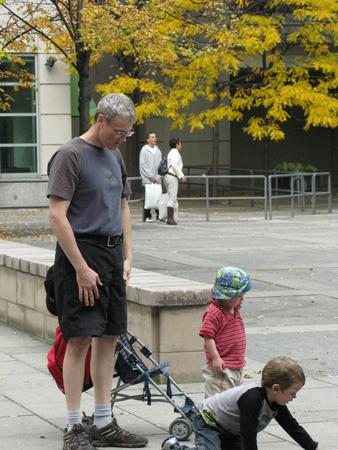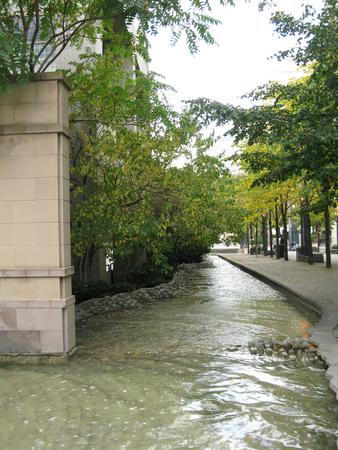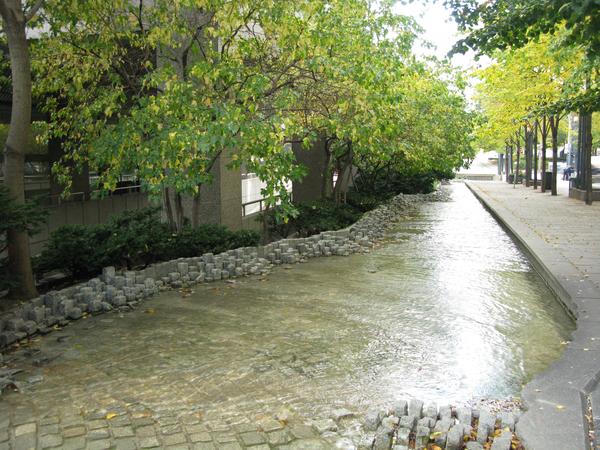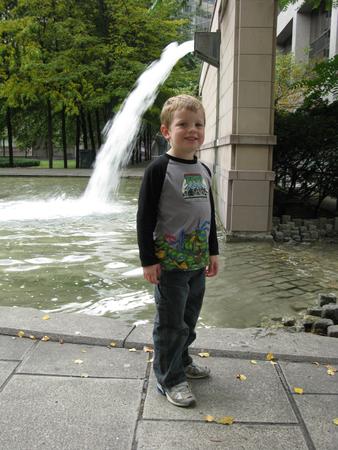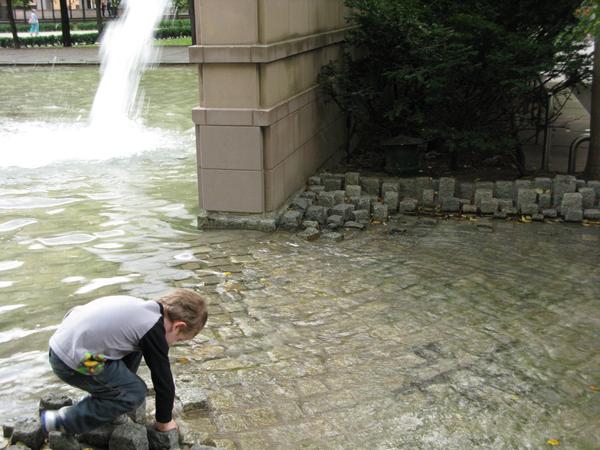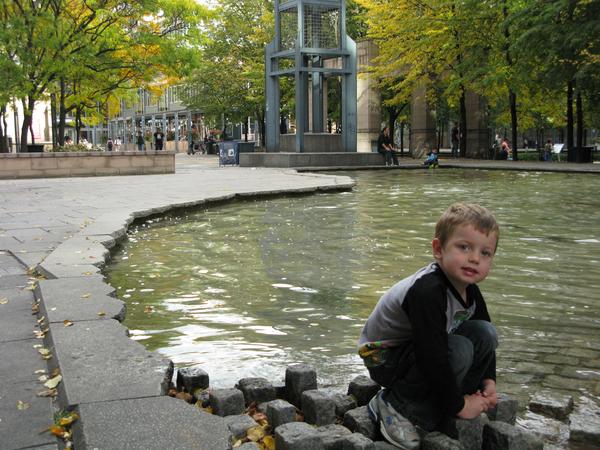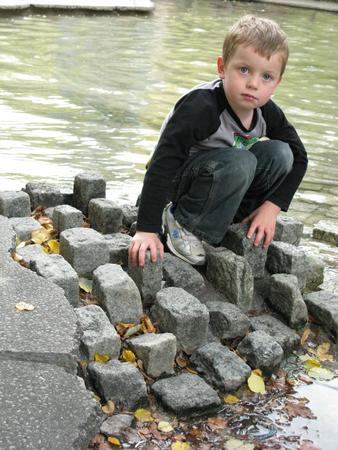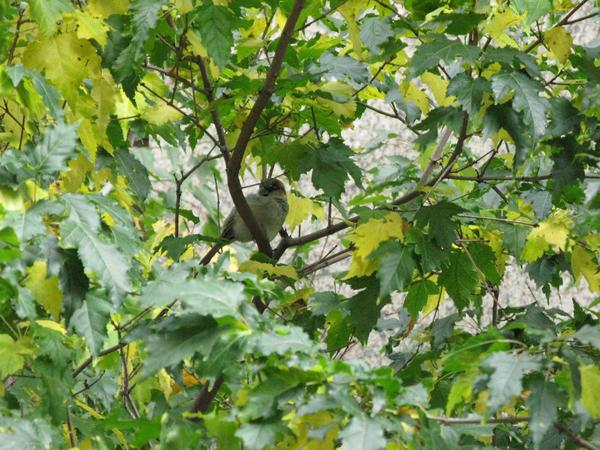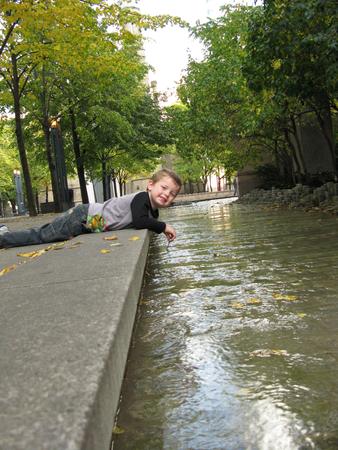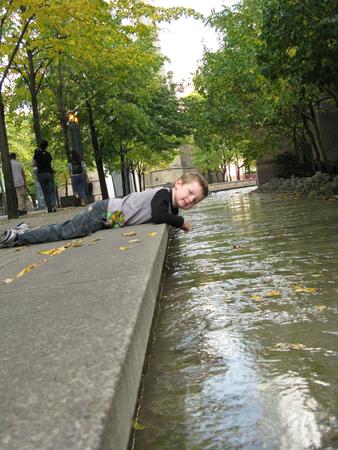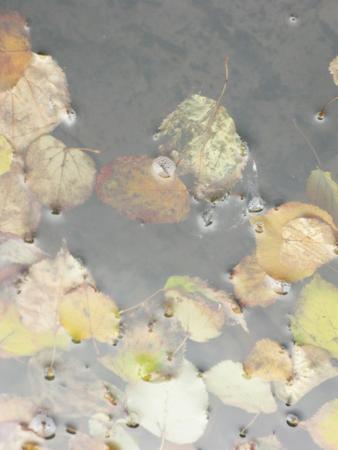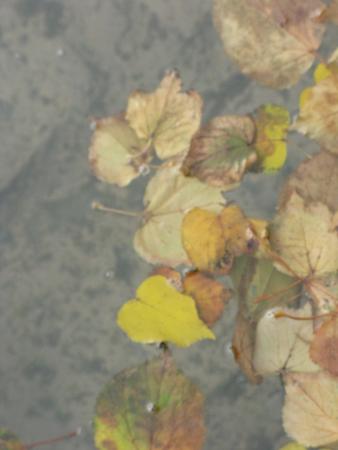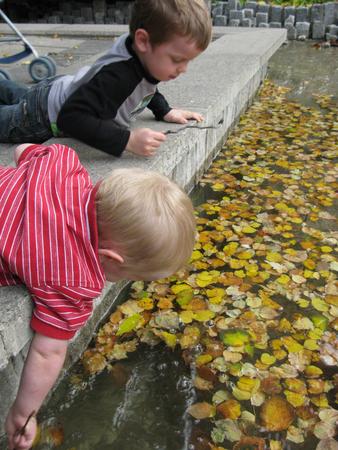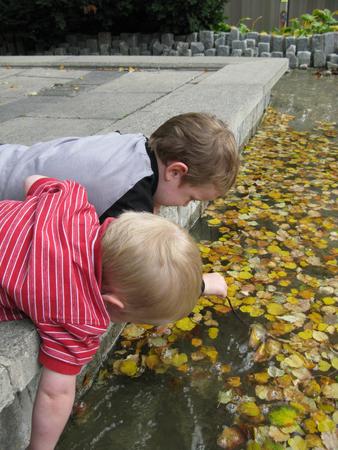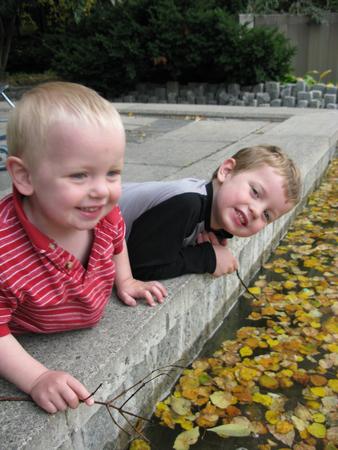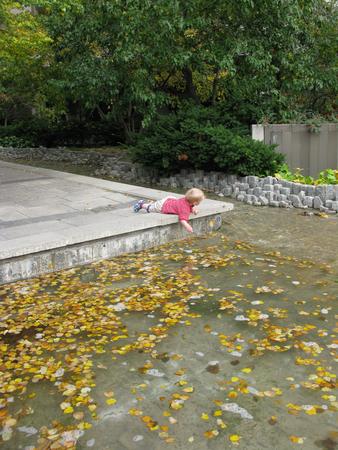 Cloud Park is a great little oasis in the city (Between Temperance & Richmond). It is where Mike proposed to Jill over 12 years ago.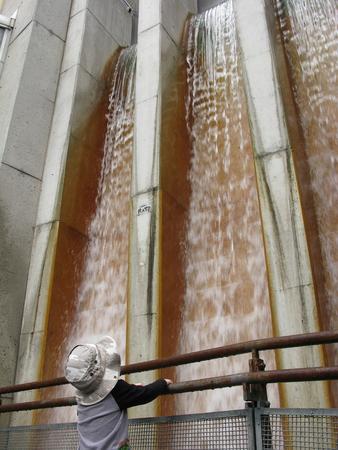 ---
October 12, 2008 - Thanksgiving with the Scrimgeours
(Brynioch is 4½ years, Finnlee is 2 years)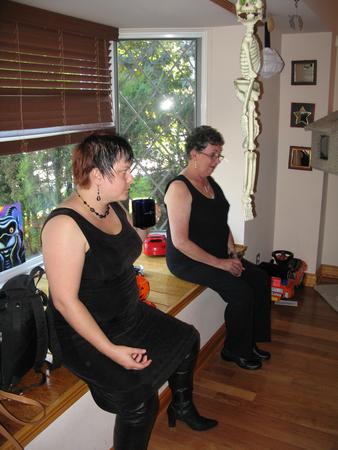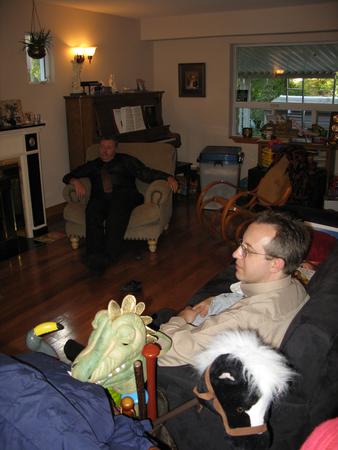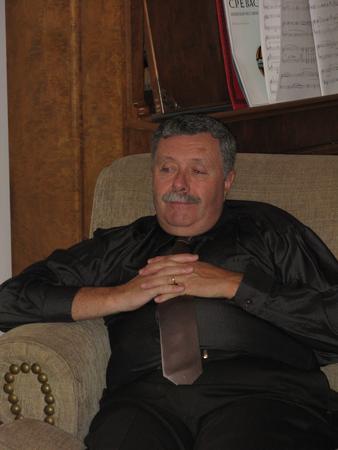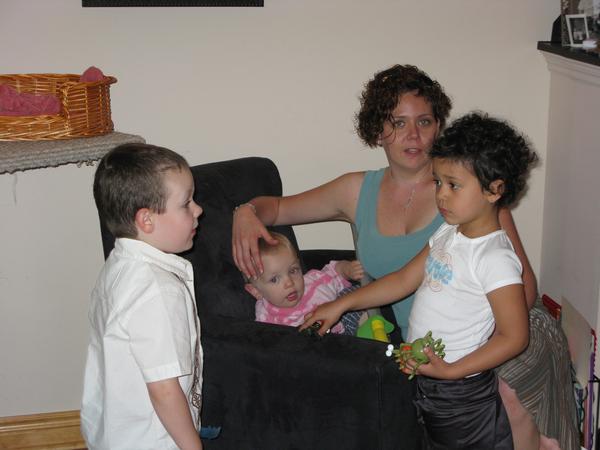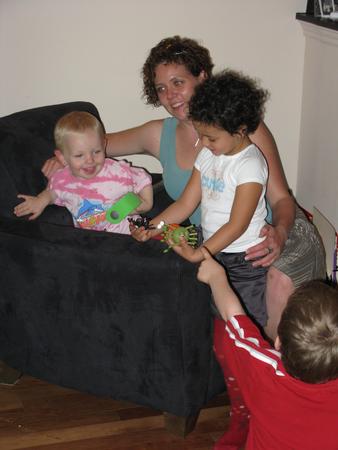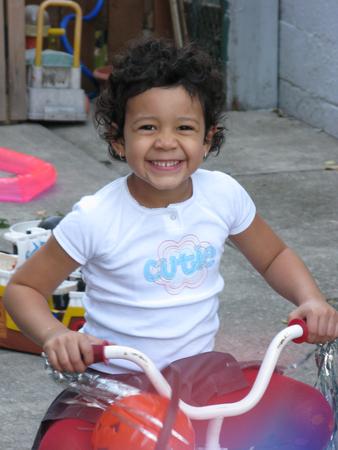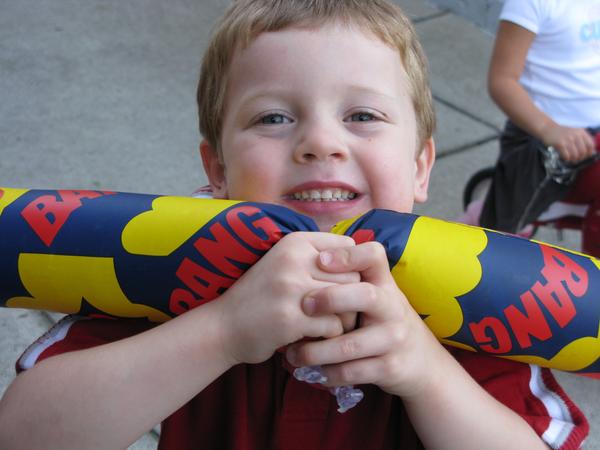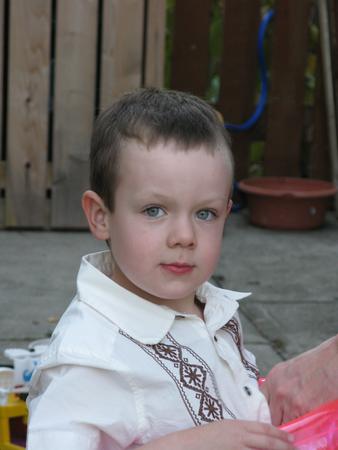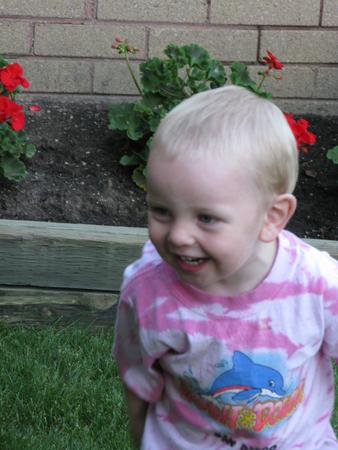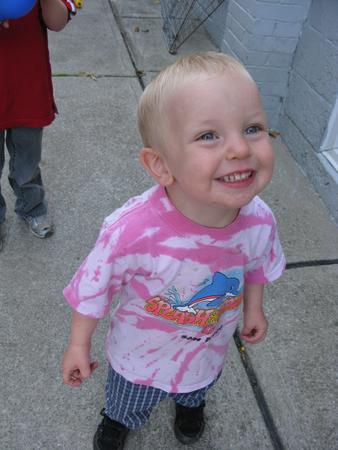 And we forgot to take pictures of the food, but it was a fantastic dinner despite the various "attempts" to ruin it... the turkey was amazing thanks to Mike, and the Thai flavored soup and pies from our backyard pumpkins were really great... Susan's apple pie is always a show stealer, and Michelle's ham was a wonderful success. Sadly, the maple glazed carrots went forgotten on the back burner of the stove, but thankfully, they were not missed! Happy Thanksgiving!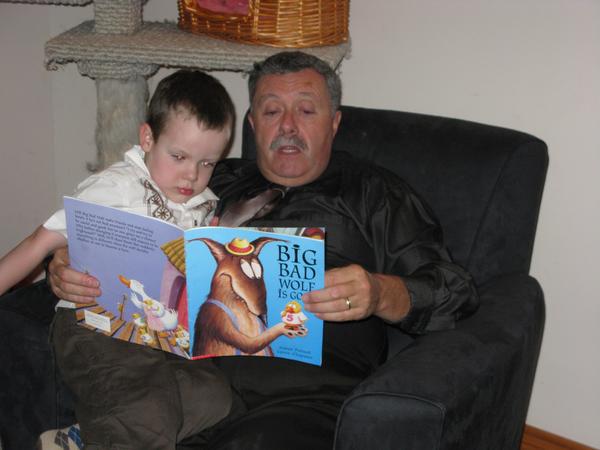 ---
October 11, 2008 - Dinner with the Tinnings and Shalima
(Brynioch is 4½ years, Finnlee is 2 years)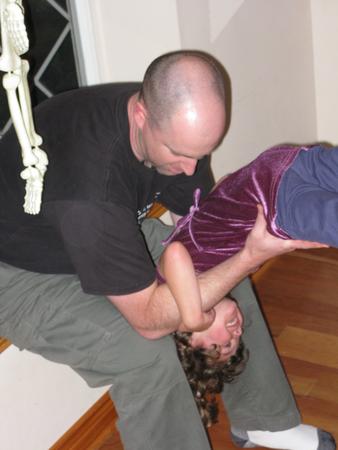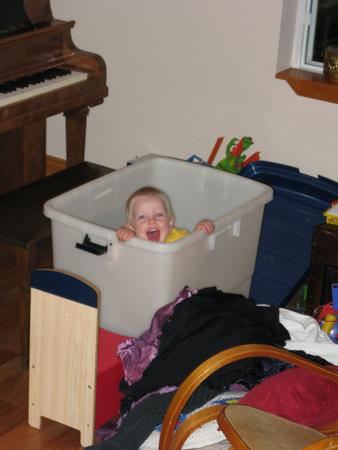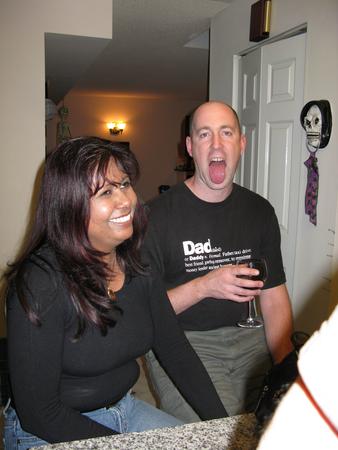 We're not sure what's with the tongue, but it was out all night...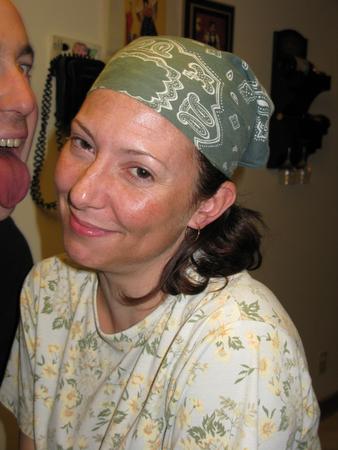 ---
October 4, 2008 - Making Pumpkin Pie (from Our Very Own Pumpkin)
(Brynioch is 4½ years, Finnlee is 2 years)
We had to cut up this pumpkin from our back yard to make pies for Thanksgiving. Bryn is kissing it goodbye!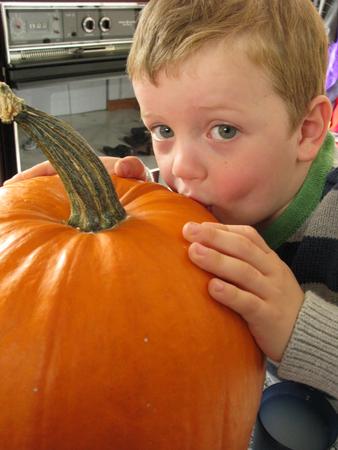 First we cleaned out the "guts". We are keeping the seeds to roast for snack!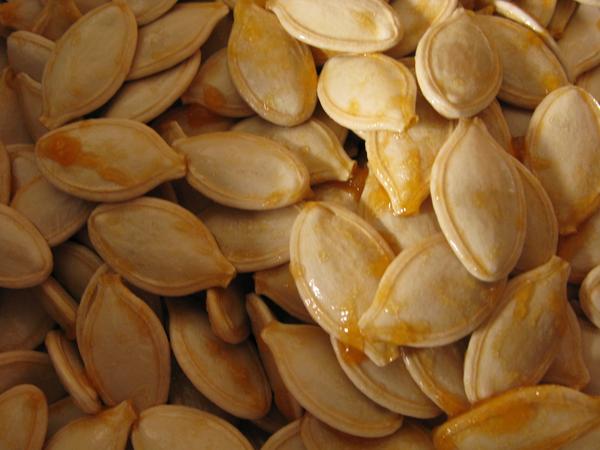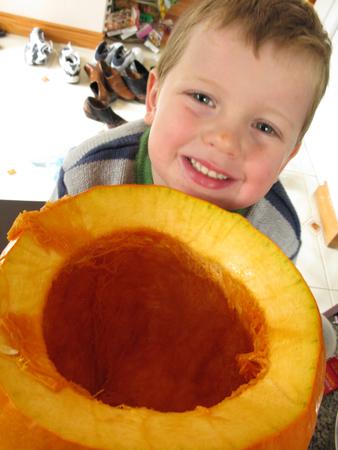 Bryn thought I should take a picture of him with the full pumpkin on his head...and as much fun as that might have been, we convinced him this was a better idea.
We roasted the pumpkin at 350 degrees Celcius until they were soft with water droplets forming on top.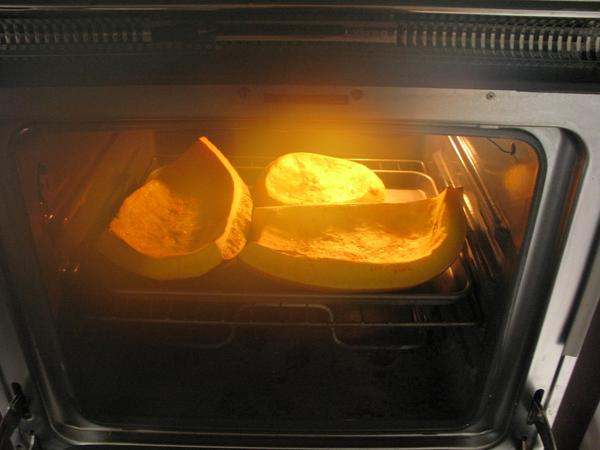 We washed the seeds and let them soak in very salty water, so that they could take on the salty flavor.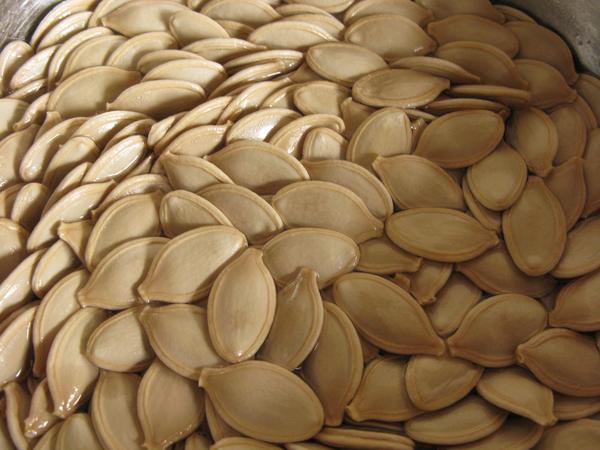 After the pumpkin was cooled, we scooped out the flesh and found it was too chunky for the pies and Thai flavored soup we were planning.
First we strained off the water, which we kept to boil our picnic ham in for dinner that day.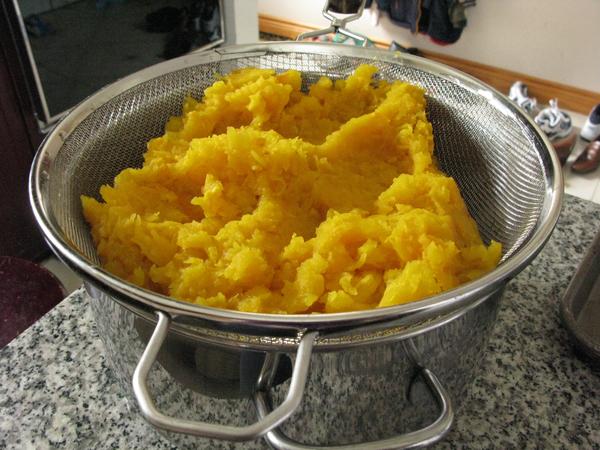 This is Aracele. She was helping me in this adventure. She is my neighbor's Mexican student, here to learn English and experience Canadian culture. She is processing the pumpkin flesh into a smoother texture. She learned the Dos and Don'ts of making pie.
Don't let Jill make pastry. We had to resort to plan B.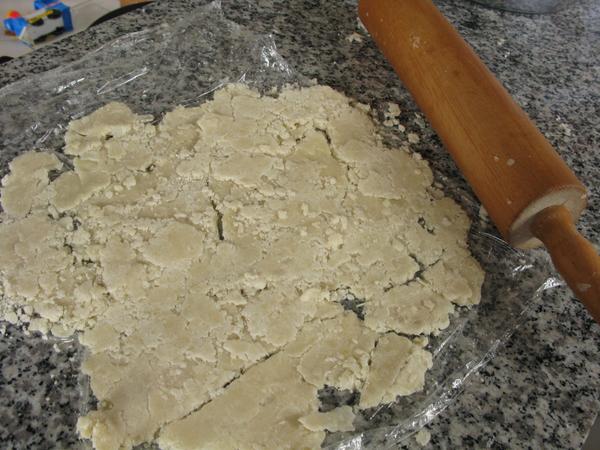 We called my good neighbor June (yes, we have many in this little city of ours!) to see if she could come and give a hand with the pastry.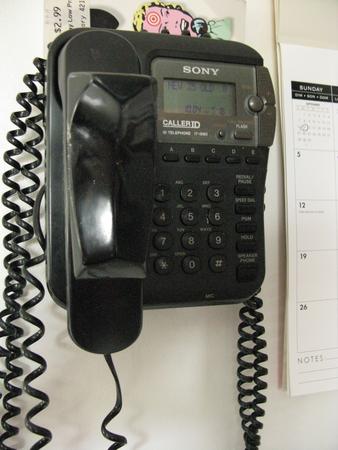 While we waited for June, we popped the seeds in the oven at 200 degrees celcius after sprinkling them liberally with garlic powder. We cooked them until they were dry in appearance with slightly browned edges. YUM!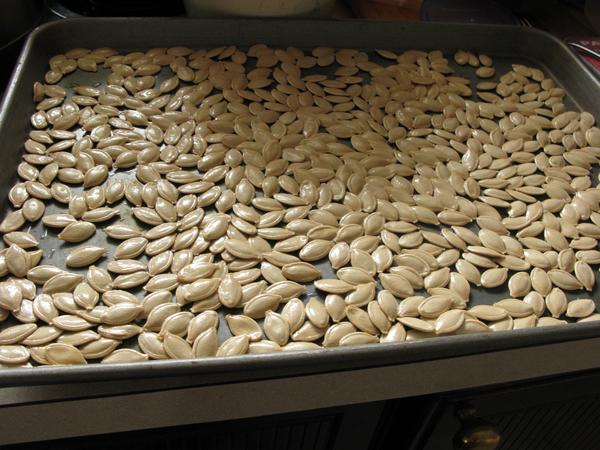 Smooth and silky, back into the strainer, to get more water off.
We've now added the milk, egg, sugar, and my special spice mix. Aracele cannot stop eating it. It smells fantastic!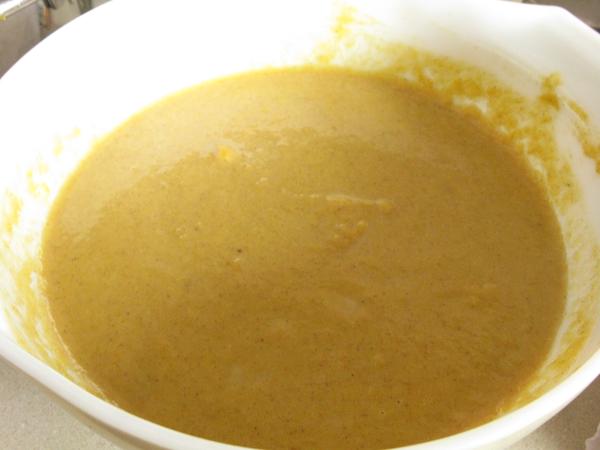 June's arrived to save the day. She made her pastry with butter and lard, 5 cups of flour and a half a cup of very cold water. She mixed it with her hands, so she could feel the correct texture.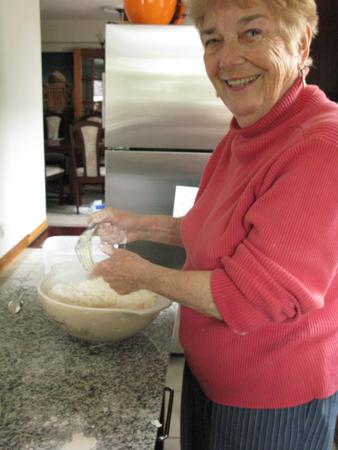 She says she's stirring it, but she's tasting it at every turn!!!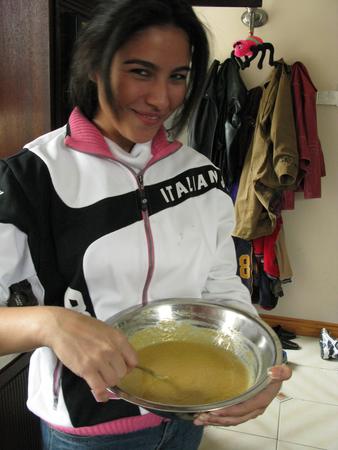 This is what pastry should look like. Thank's again, June. We had some left over, so we filled it with raspberry jam and sprinkled it with sugar and baked it.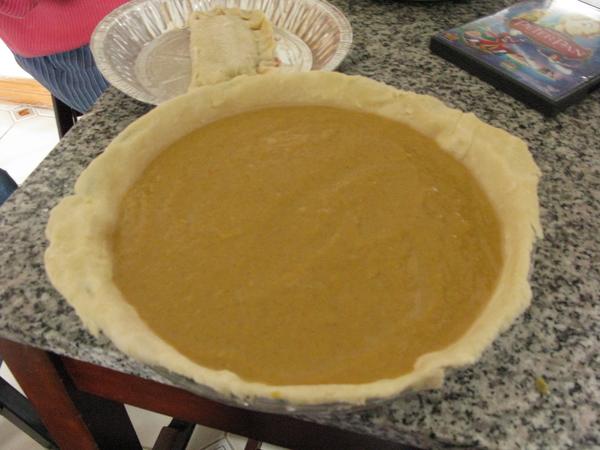 June said we should put a little milk on the edges so it would brown nicely. We said, "Go ahead then..."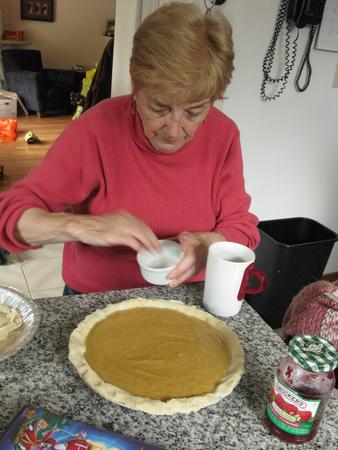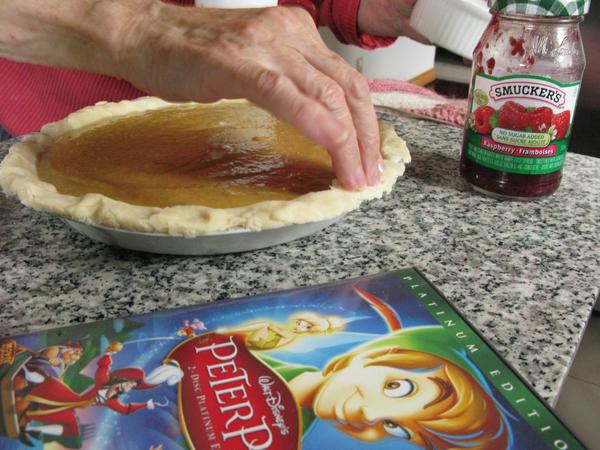 This is how Mike helped. He kept little grabby fingers out of the way, and entertained!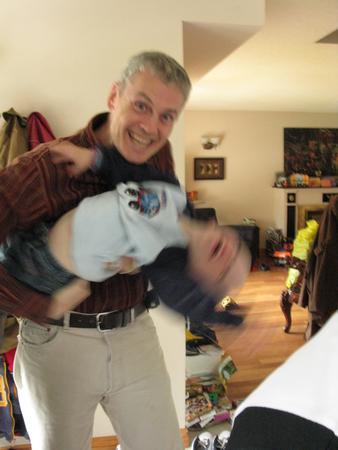 These are the pies.... and they smell twice as good as they look and they tasted even better!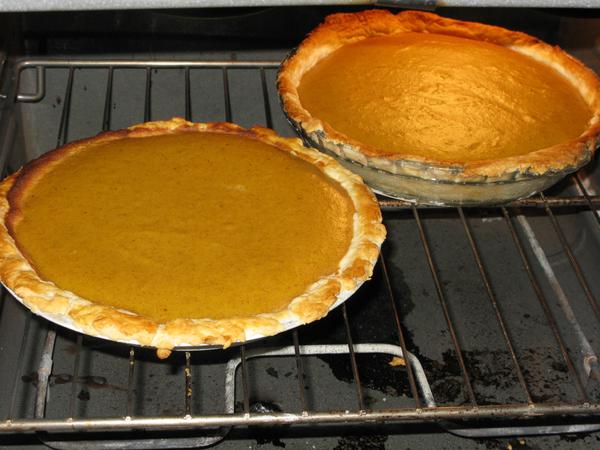 This jam pasty we ate after the ham that we boiled in the pumpkin water... YUMMARIFIC!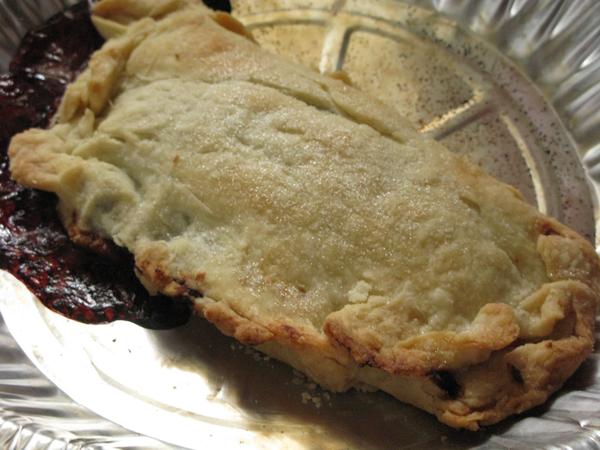 The boys have been asking me to decorate for Halloween since mid-September. We broke down and let them do a little bit every day...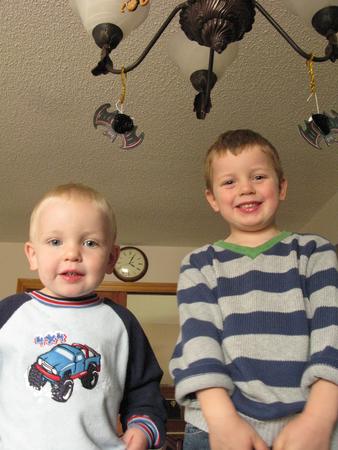 Yeah, these seeds didn't even last 24 hours. So tasty!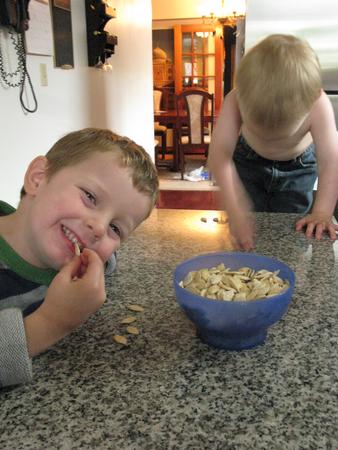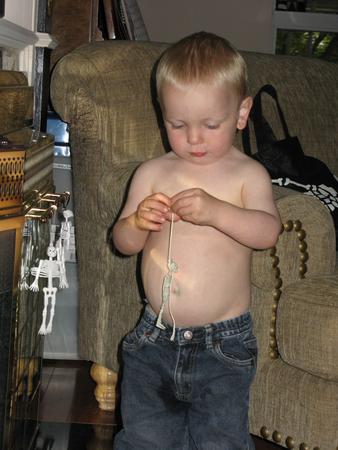 ---
October 3, 2008 - Jill's Artsy-Fartsy Extravaganza!!!
(Brynioch is 4½ years, Finnlee is 2 years)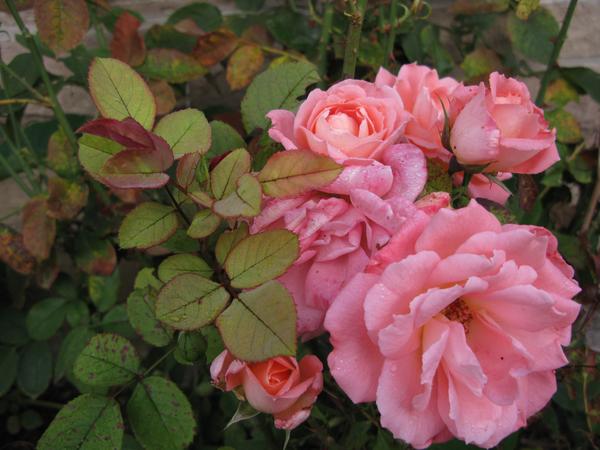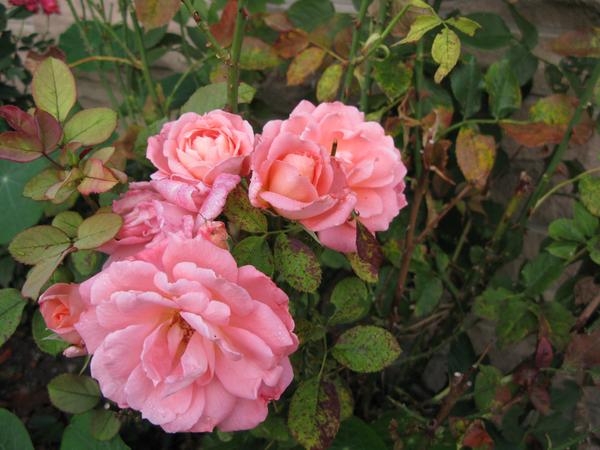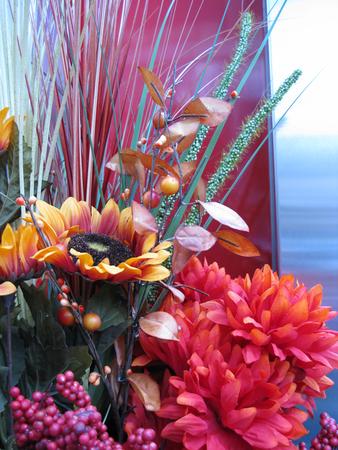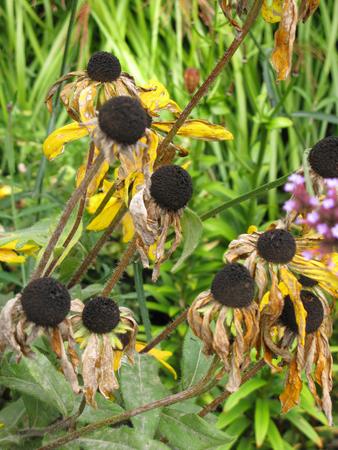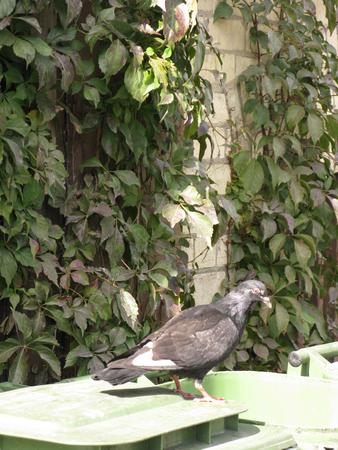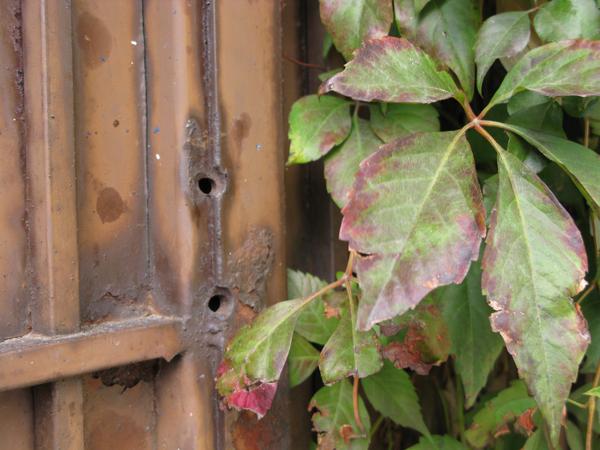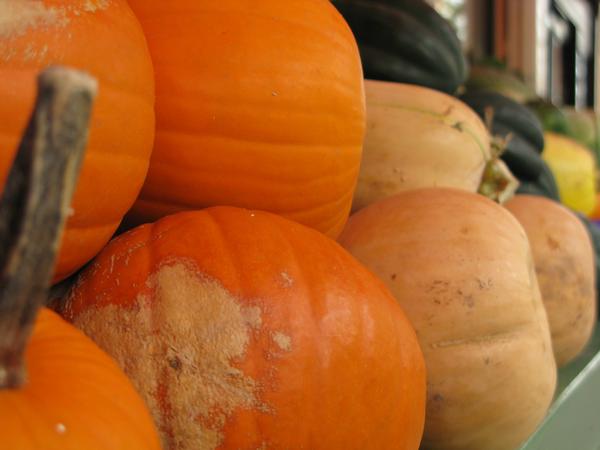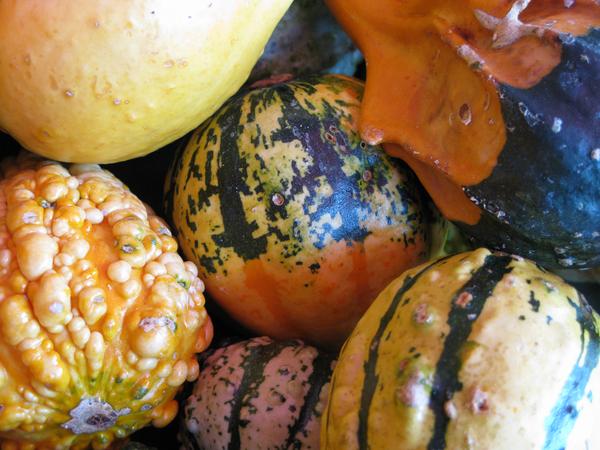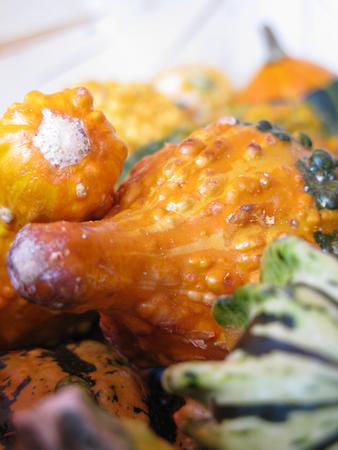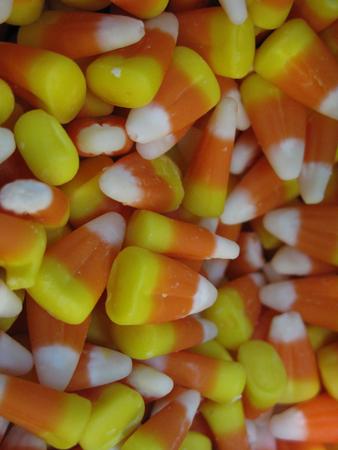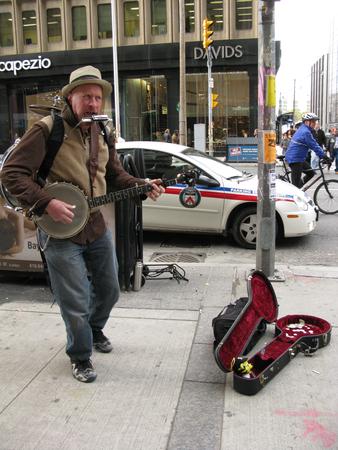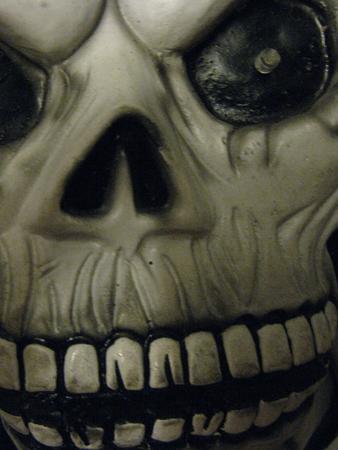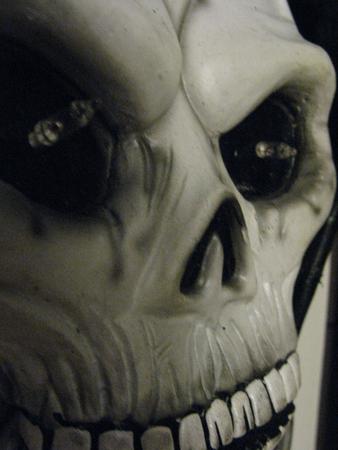 ---
October 1, 2008 - Autumnal Walk with Jamfi
(Brynioch is 4½ years, Finnlee is 2 years)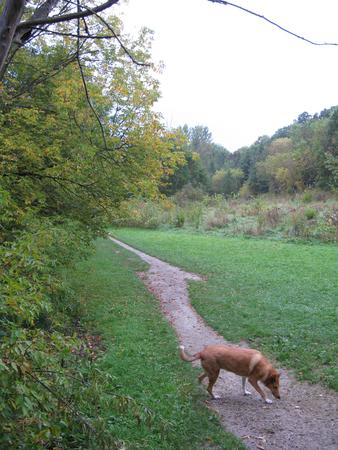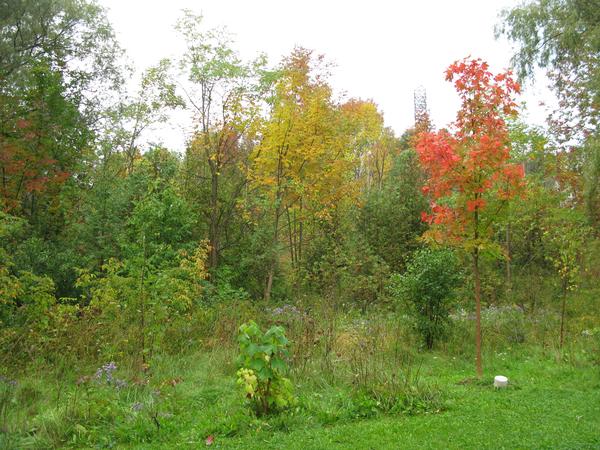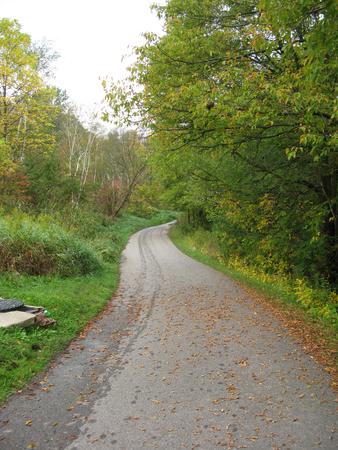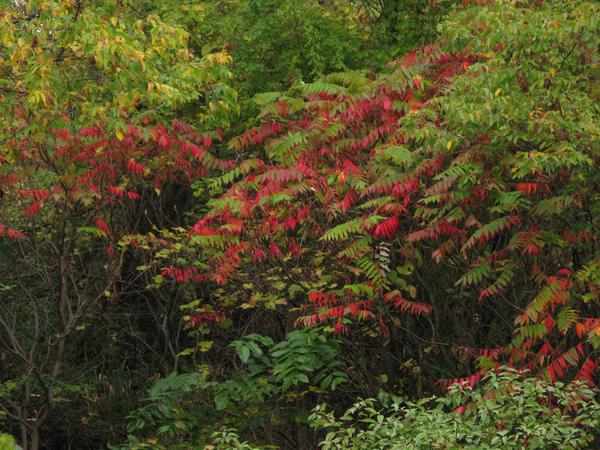 ---
Index

















































































































































































































---