| | | | | | | | | | | | | | | | |
| --- | --- | --- | --- | --- | --- | --- | --- | --- | --- | --- | --- | --- | --- | --- | --- |
| B | r | y | n | i | o | c | h | & | F | i | n | n | l | e | e |

| | |
---
November 23, 2008 - Super Hero Face Paint Winos
(Brynioch is 4½ years, Finnlee is 2½ years)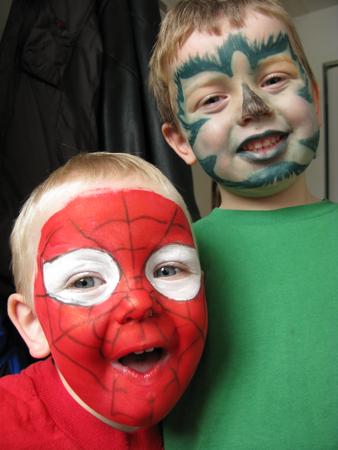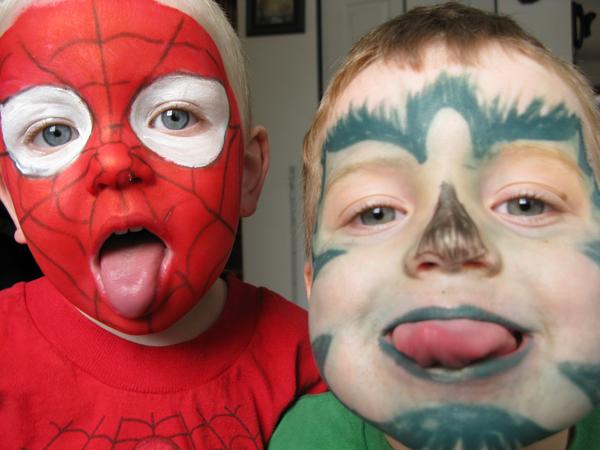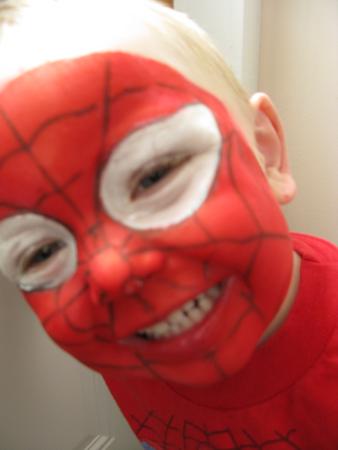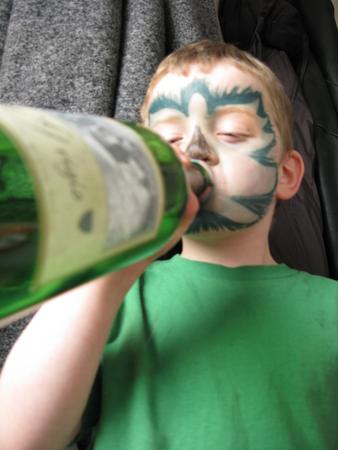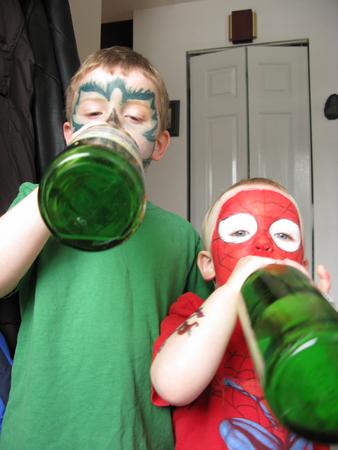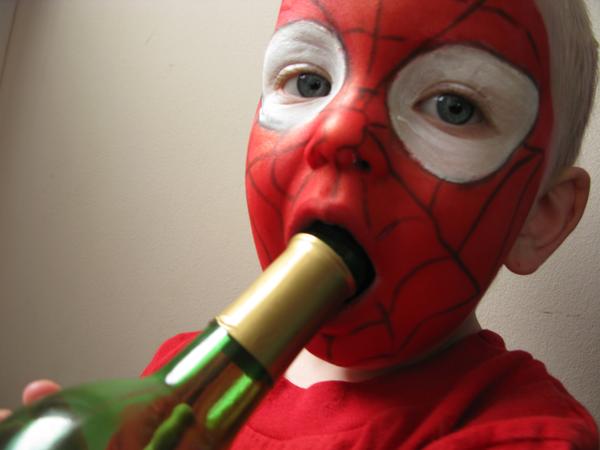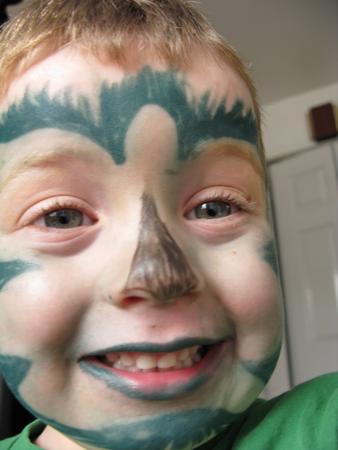 ---
November 19, 2008 - Letter to Santa
(Brynioch is 4½ years, Finnlee is 2½ years)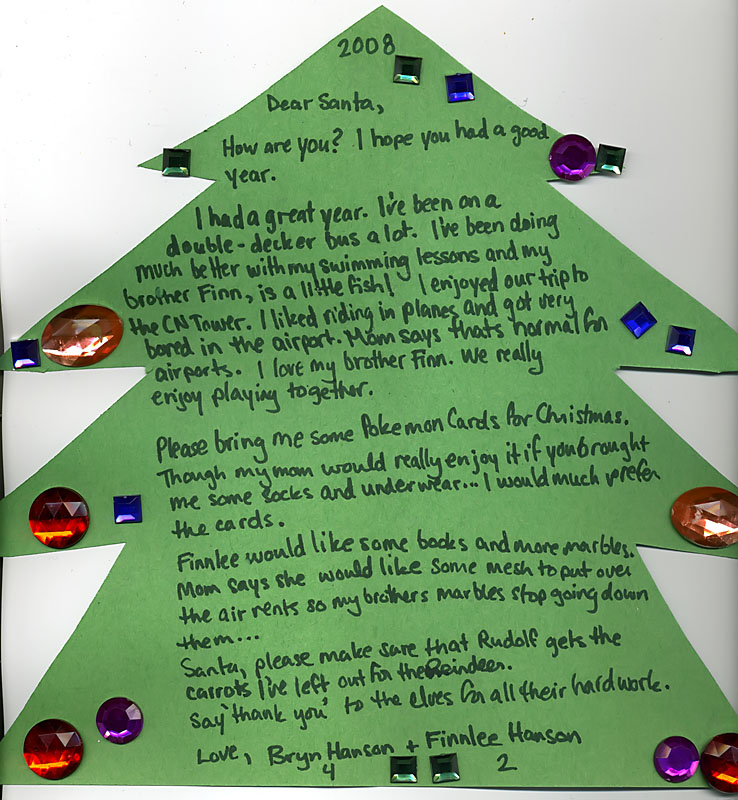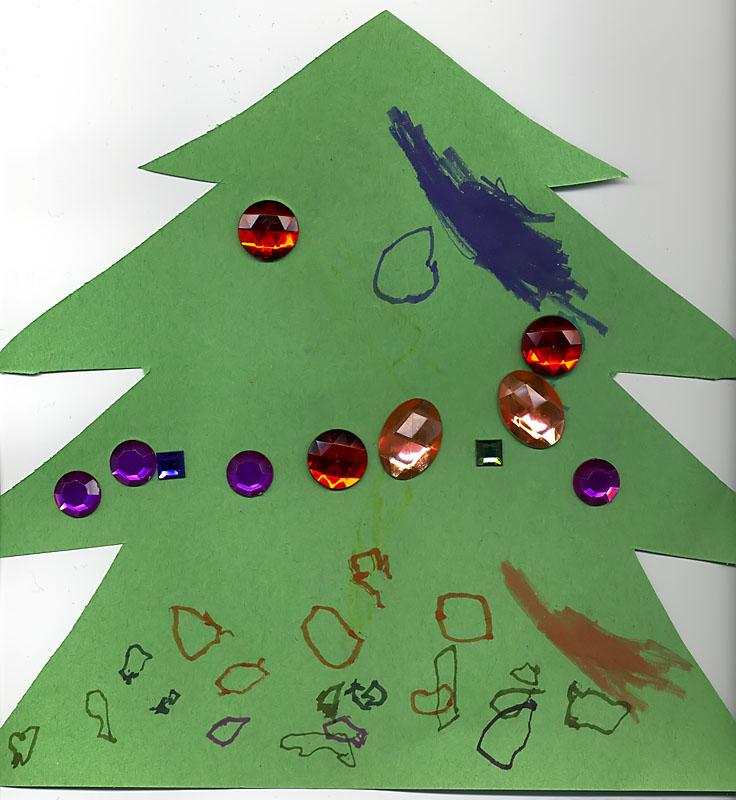 ---
November 16, 2008 - Baked Bread and Boys in Bed
(Brynioch is 4½ years, Finnlee is 2 years)
This is the bread Mike and the boys were kneeding. It is a heavier loaf with a slightly sweet flavor. It was good. We made two and froze one for later.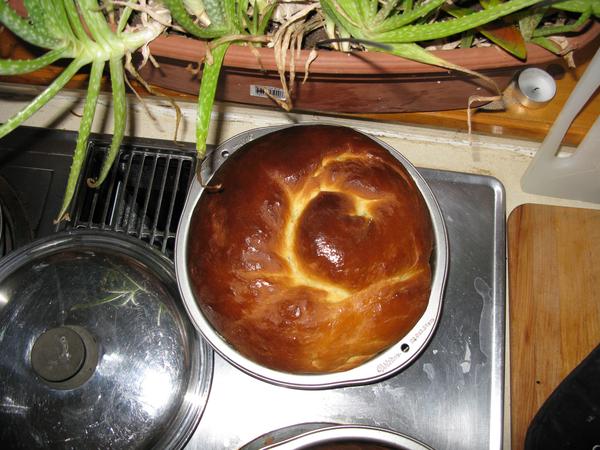 I put them down for a nap, one at a time. I left to go do some chores and came back. Finn was gone! I looked in his room and he was in bed, his little legs over the edge. I thought that maybe Mike moved him. Later, I asked Mike if he had...he didn't! Finnlee woke up, decided he wasn't going to sleep with Bryn, took himself back to his own bed, and flaked out!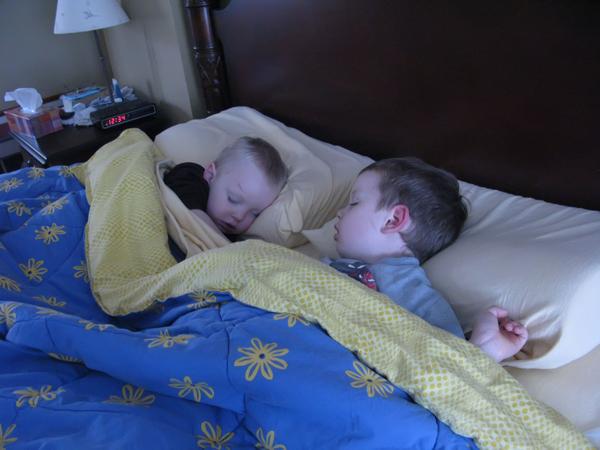 Even Jamfi had a nap! It was a wonderful hour of blissful peace!
---
November 15, 2008 - Socks, Marbles, Bread, Chili, Lamb & Poor Jamfi
(Brynioch is 4½ years, Finnlee is 2 years)
Finn thought he'd be funny and put on his Dad's socks and then ham it up!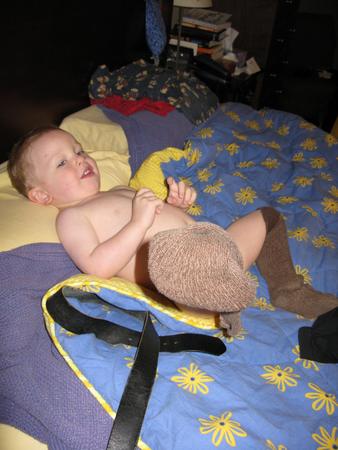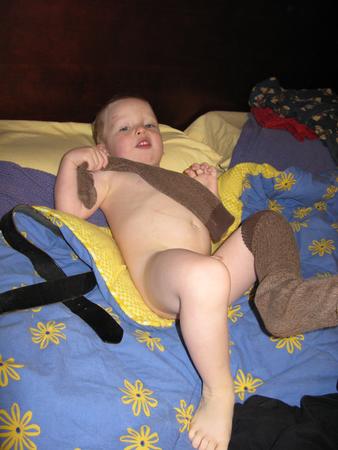 The boys painstakingly placed each carefully selected marble on the carved ledges of the chair, only to have them fall of a moment later when it shifted. I thought I'd take a picture to preserve it.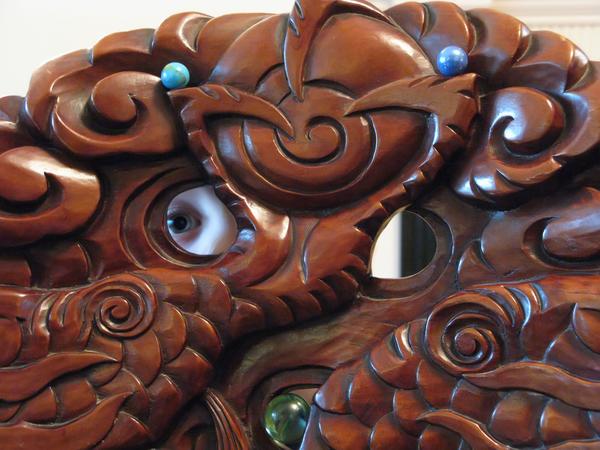 Finn ADORES marbles. They are by far his favorite toy. They are all over the house. Everywhere. In the dryer, in the furnace, down drains, in shoes...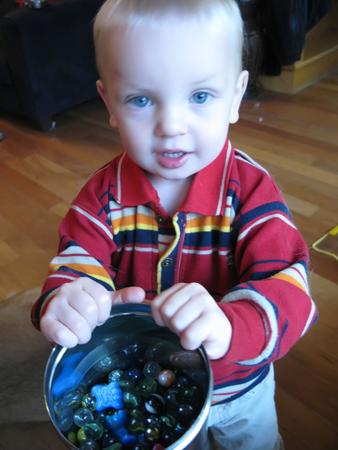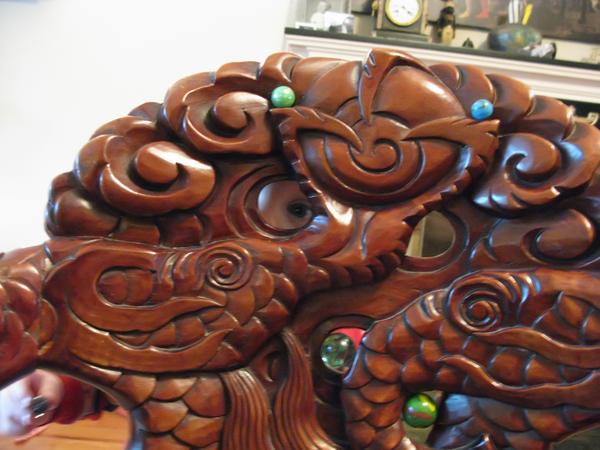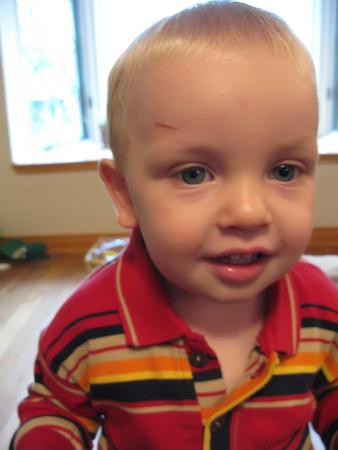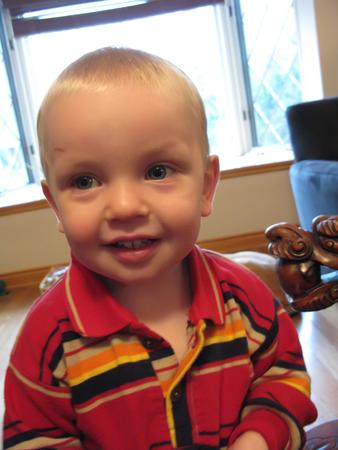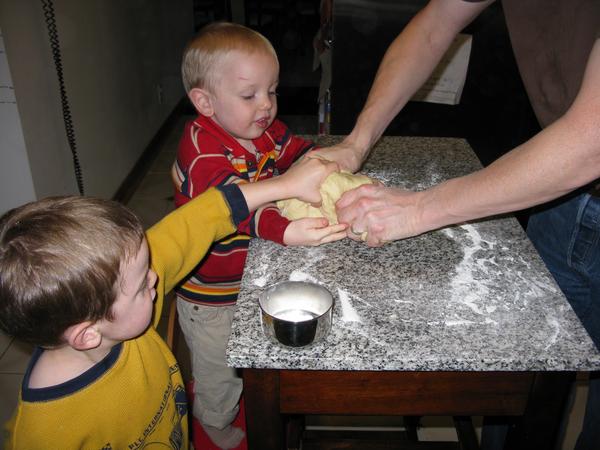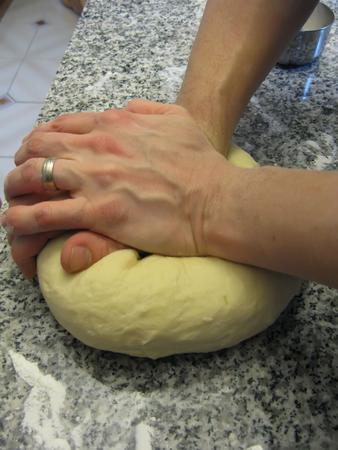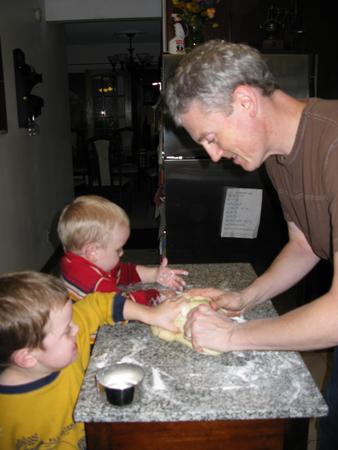 Jill's fantastic Chili. No, she can't give you the recipie, because she doesn't have one. They are all different depending on what's left in the fridge at the time. This one was sweet with a kick. Yummarific.
Jill's orgasmic Lamb. Full cloves of garlic, onion, tomato sauce, anise seeds, star anise, vodka and a crock pot... it was melt in your mouth.
Jamfi is suffering from what we suspect is arthritis in her wrists and/or elbows. We have started to feed her glucosomine and shark cartillage as well as omega-3 fish oils. Is it helping? Only time will tell.
Jamfi waiting patiently for her food.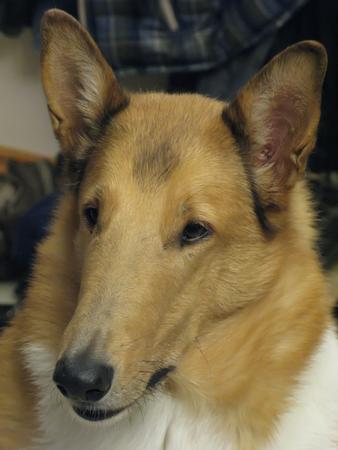 ---
November 13, 2008 - Connor's Dark Party
(Brynioch is 4½ years, Finnlee is 2 years)
Connor hosted a Dark Party, which I think was a natural excuse to wear costumes again! Here's Bryn's home assembled Indiana Jones Costume and Finnlee as a pirate, and the scar on the forehead is soooo authentic!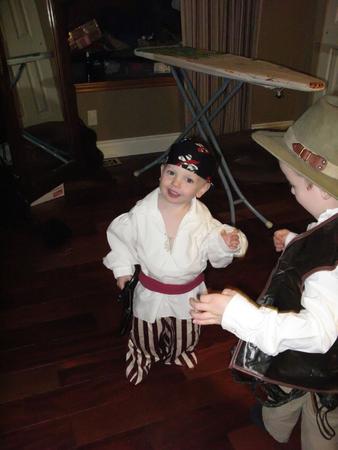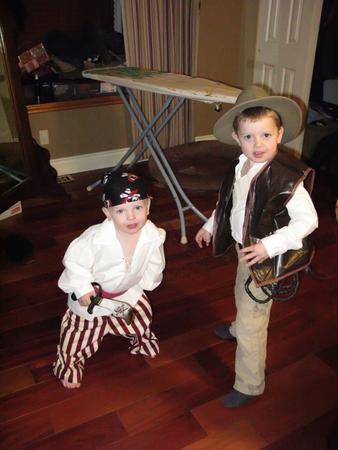 Mom couldn't resist. She's a Movie Star, and stars only come out at night, thus very apropo for a Dark Party. Poor Jamfi wasn't invited.
Kiara as Belle and Indy Bryn eating Mummy Dogs, and drinking swampish water (coolaid). Funny though, Michelle didn't account for feeding the adults... thank goodness for Pizza Hut!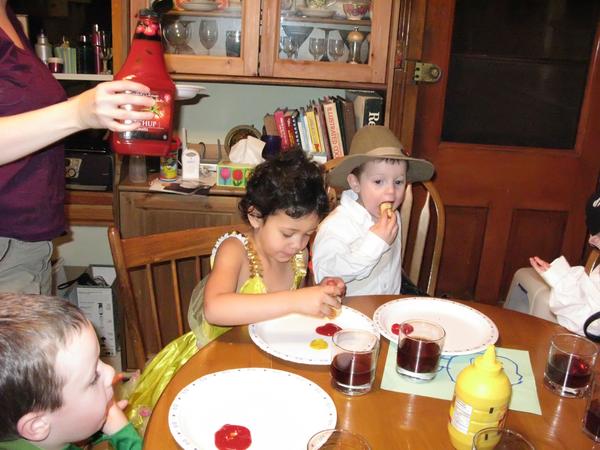 Bucchaneer Finn and Princess Sile.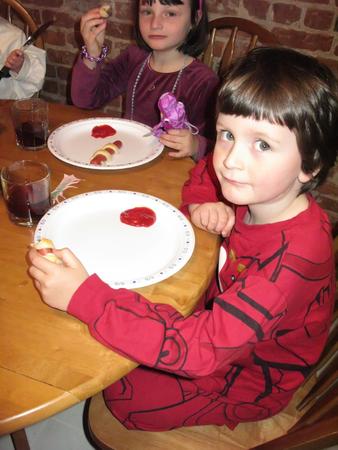 We know, we know... you're number one!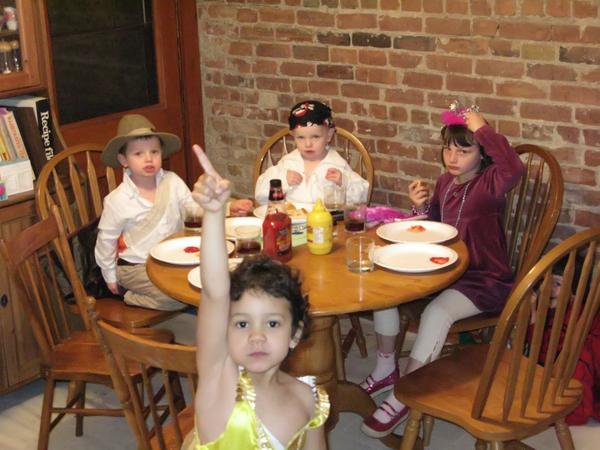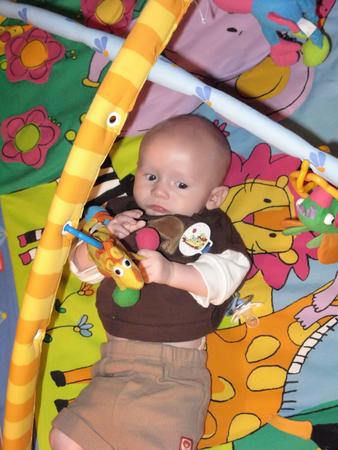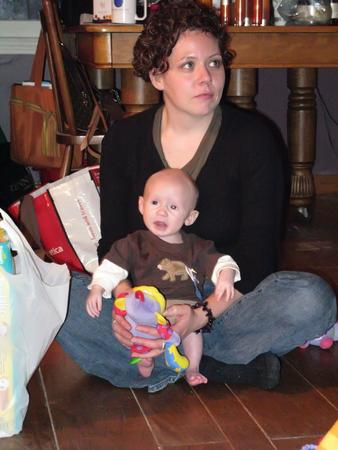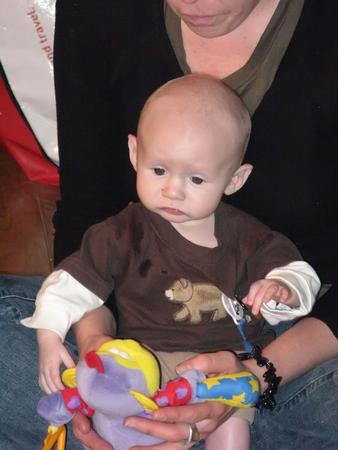 More Chips. Finn is such a junkfood king... I wonder where he gets THAT from?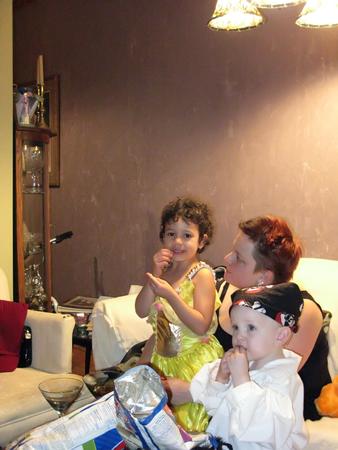 ---
November 9, 2008 - Sam and Michelle Visit
(Brynioch is 4½ years, Finnlee is 2 years)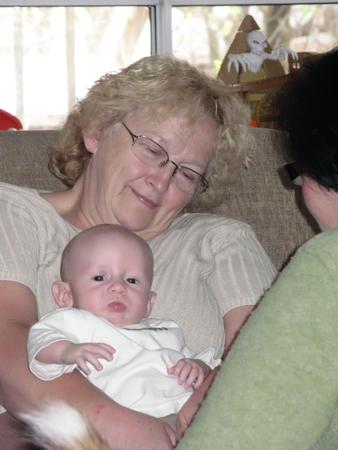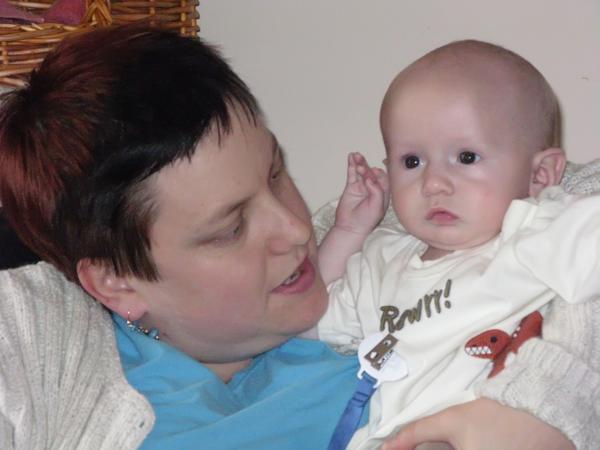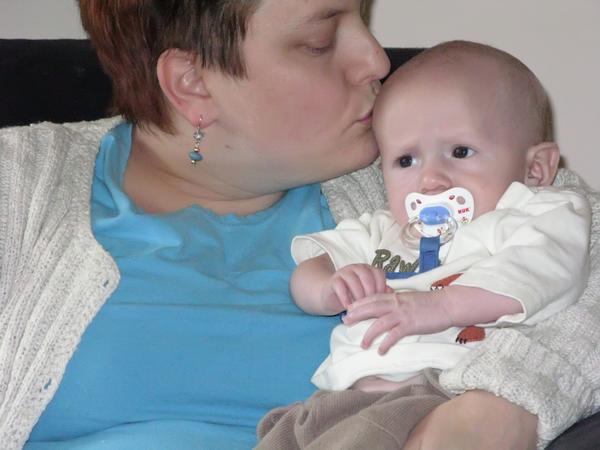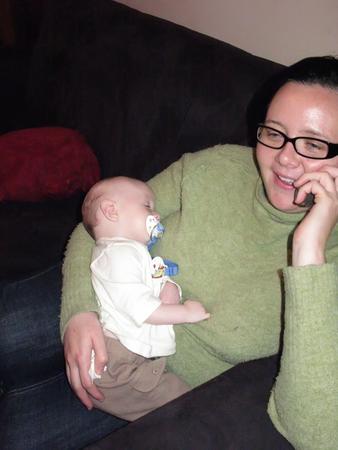 ---
November 8, 2008 - Grandma Linda Brings Body Crayons
(Brynioch is 4½ years, Finnlee is 2 years)
Don't worry, they washed off really well.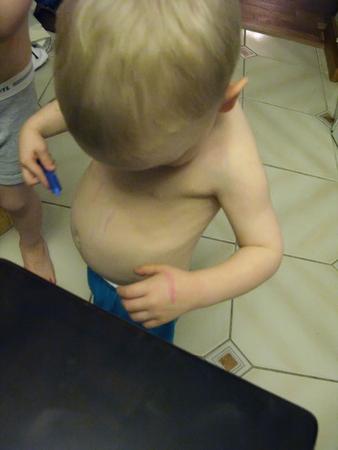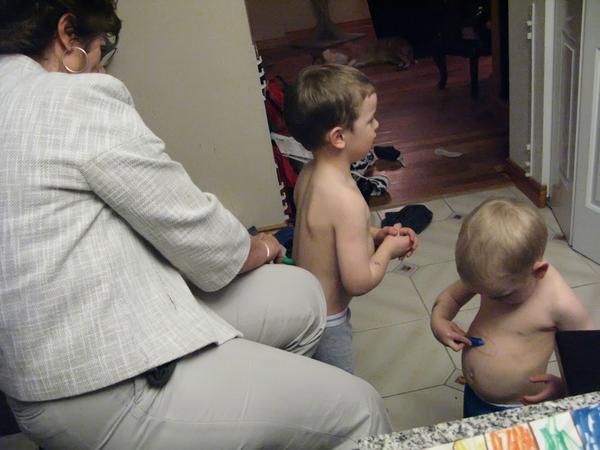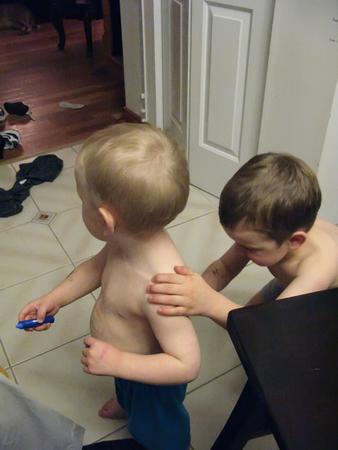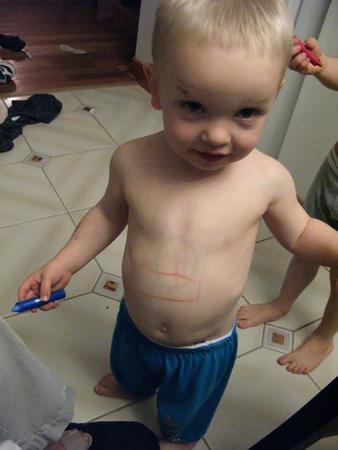 ---
November 2, 2008 - Night Walk
(Brynioch is 4½ years, Finnlee is 2 years)
We decided to take a walk just before the sun set. Jill was fooling around with the camera. This picture is with flash, and it appears much darker than it really is. Choo-choo....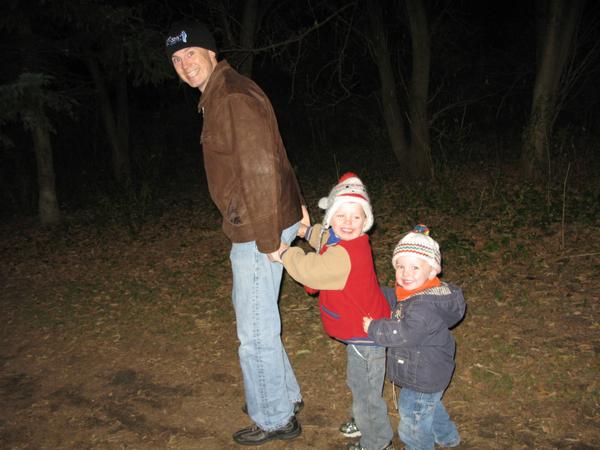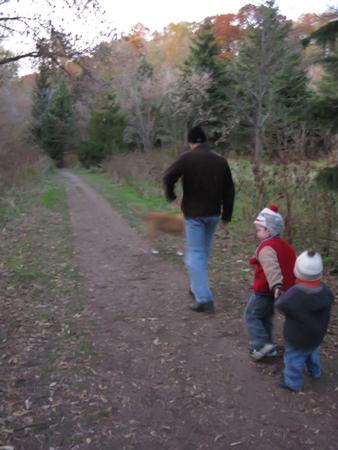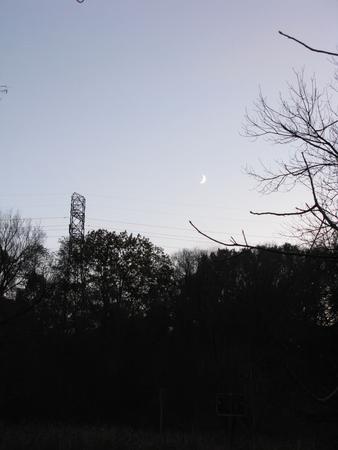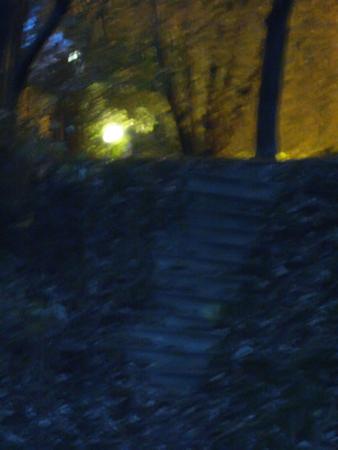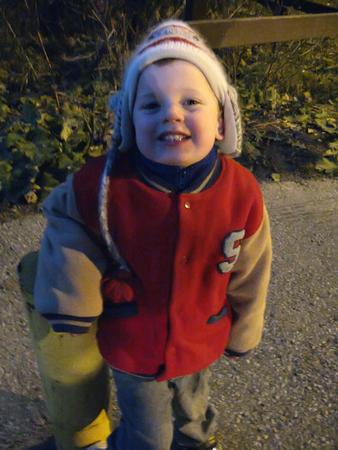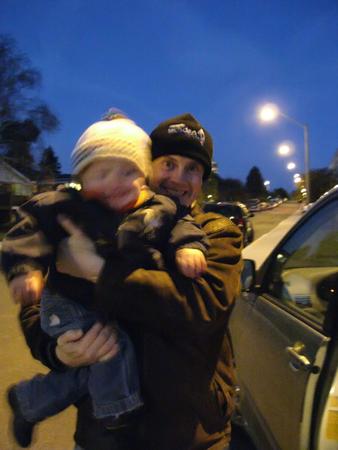 ---
November 1, 2008 - Mexican Day of the Dead Feast
(Brynioch is 4½ years, Finnlee is 2 years)
Pozole Soup, which Aracele claims "tastes like home". It is essentially chicken soup using Maize (large corn), cilantro and olives. It was really delicious and will become a staple at our house! It is even better with a dash of chili lime spice, from Mexico!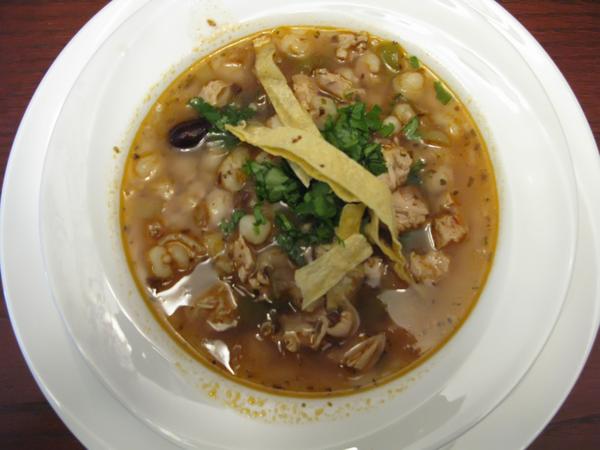 The steamed chicken for the Mole. Mostly I took this picture because I liked the skull shaped tomato. Punisheresque.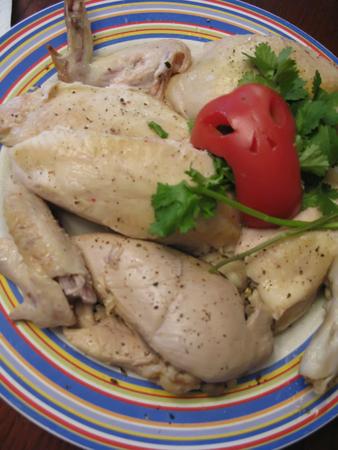 Jamaican Pumpkin, lovely and slippery, corn tortilla, chicken with authentic mole (which Aracele said tasted very good, though she prefers sweeter versions), and a saffron rice.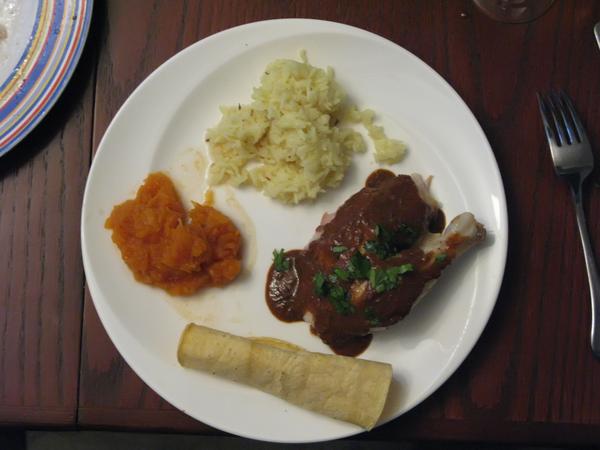 Mike is a baker deep inside his heart. His breads are to die for. This version of bread for the dead is flavored with anise seeds and is sweet. He then glazed it with a simple sugar syrup and orange zest. It was glorious, and gone within 24 hrs. It was finger-lickin' good.
---
Index























































---